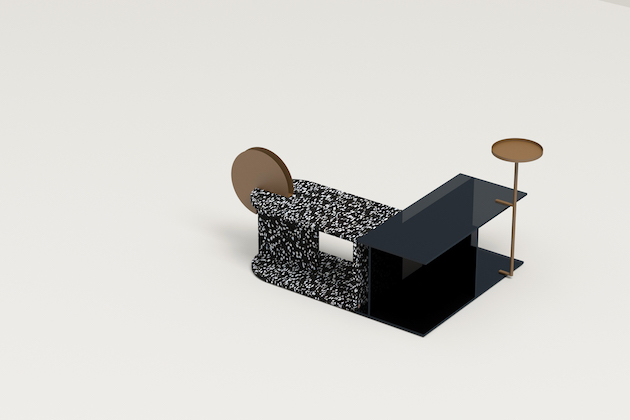 By3 TV cabinet coffee table system. All images courtesy: Ximi Li
The Shanghai-based furniture maker explains why the city has always lured creative people and how working with Andrea Branzi in Milan changed his whole way of thinking
Ximi Li is the Shanghai-based designer behind studios URBANCRAFT and Ximi Li Design. Li studied at the China Academy of Art and Politecnico di Milano, where he learned from the likes of Andrea Branzi and Luca Trazzi. He spent six years as chief product designer at Chinese architectural design practice Neri & Hu before striking out on his own
in 2016.
URBANCRAFT makes contemporary furniture by combining novel materials from geographically diverse regions. Currently selling in China, the brand plans to expand to Europe next year. Li discusses the struggle of Chinese designers to gain recognition from international brands and how his culture-crossing education informs his practice.
ICON: Shanghai has become a centre for designers from across Asia and the world. What attracts designers to the city?
Ximi Li: Shanghai became well-known in the 1920s and 30s. People from all over the world came to this city, bringing different cultures. Shanghai, today, is a city that's so inclusive and modern: lots of designers, photographers, artists with different backgrounds settle down here. It's a city with great potential and a prosperous future. Furniture brands and corporations are gradually placing more emphasis on design. Even consumers are more willing than ever to pay for design brands' products. Some designers from Europe have come to Shanghai to set up their own brands as it offers more business opportunities than Europe.
ICON: You studied in China and Italy. How did the two contrasting learning environments influence
your work?
XL: My experience in both China and Italy has informed my way of thinking. In China, 'wuxing', which means comprehension, is vital. The Chinese think that a lot of things don't need to be explained verbally. It is better to leave something unsaid so that people can interpret it in their own way. On the contrary, Italians are very logical. You need logical deduction before you come to a particular conclusion. There was a period when I had to change my mode of thinking, and see and practice design in the Italians' way. At a certain point, I found out that I can view things in both ways simultaneously. This certainly impacts my works.
ICON: In Milan, you worked with Andrea Branzi. What did you learn from him?
XL: He is, absolutely, a master. You know he is such a wise man when you are around him from how he views the world, art and design. He expanded my comprehension of design, encouraged me to explore, and helped me to understand the meaning and power behind design. It was a very precious experience for me.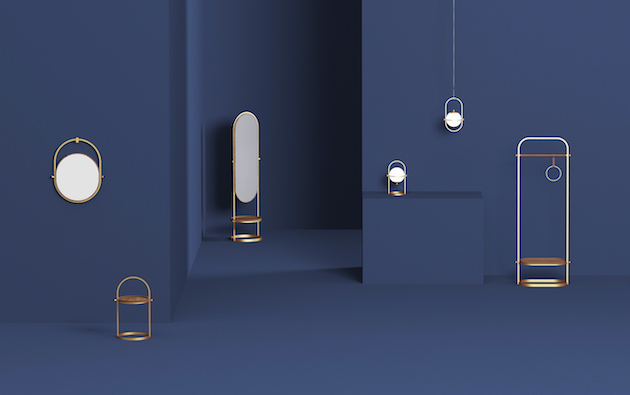 ICON: Is there a growing knowledge of China's design scenes among international brands?
XL: International brands still have very limited knowledge of Chinese designers. There are only a few Chinese designers who have had the chance to work with international brands in furniture and product design. Chinese designers are quite constrained to the Chinese market currently, and I think we still have a long way to go in terms of contemporary design. With economic growth, more designers and students are able to travel across the globe to study, work and attend exhibitions. I believe some rising talents can make a [mark] internationally in the coming years.
---