With integrated seating for contemplating the Persian ironwood tree, Klaus Littmann's walk-in wooden installation is an homage to nature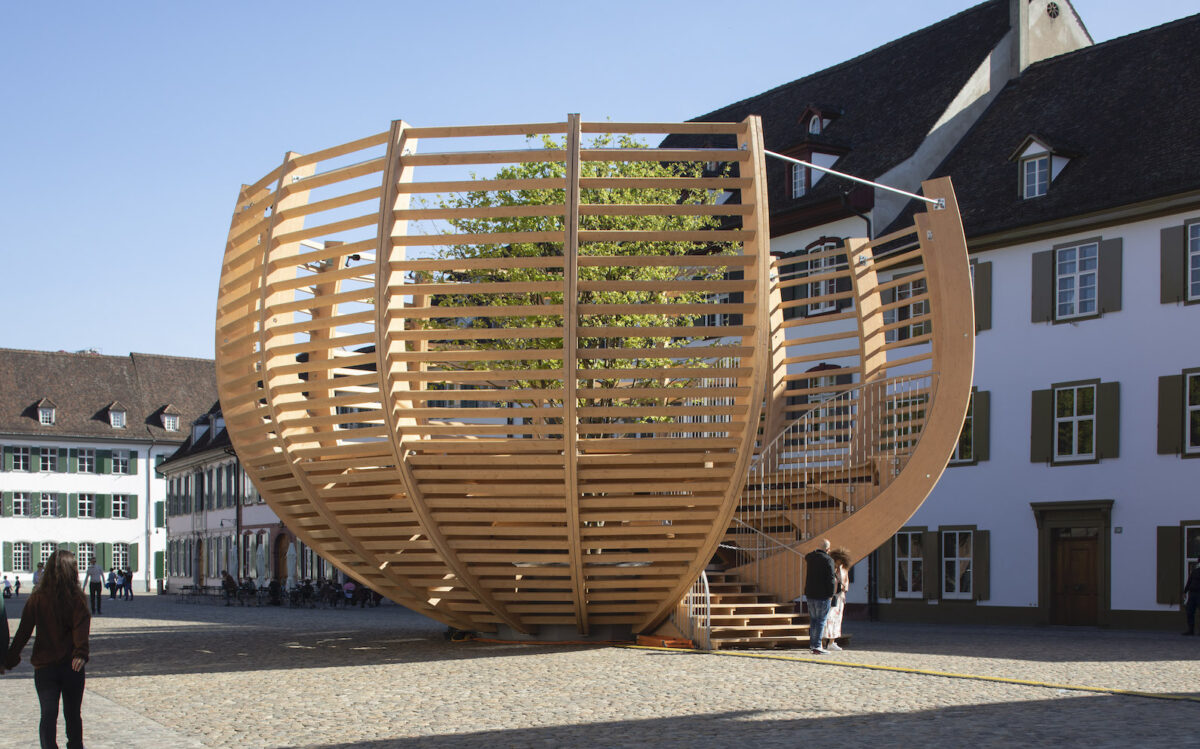 In 2019, the Swiss artist Klaus Littmann installed 299 trees in a football stadium in Klagenfurt, Austria – a spectacular intervention that sought to question the future of humans' relationship with nature. Now, two years later, Littmann has focused on one single tree for a smaller-scale, walk-in installation in Münsterplatz in Basel.
Opened on 27 April, 'Arena for a Tree' comprises a basket-like structure, 12m in diameter and 8m tall, surrounding and protecting a Persian ironwood tree. Delivered in collaboration with Swiss engineering firm Schnetzer Puskas Ingenieure, the round structure is constructed with wooden lamellas, the arrangement of which is echoed inside by tiered grandstand-like seating  where people can sit and view the tree. The design reflects the pattern of a tree's annual rings as found in a trunk. 'Nature itself is a total work of art – it deserves an homage once in a while,' says Littmann.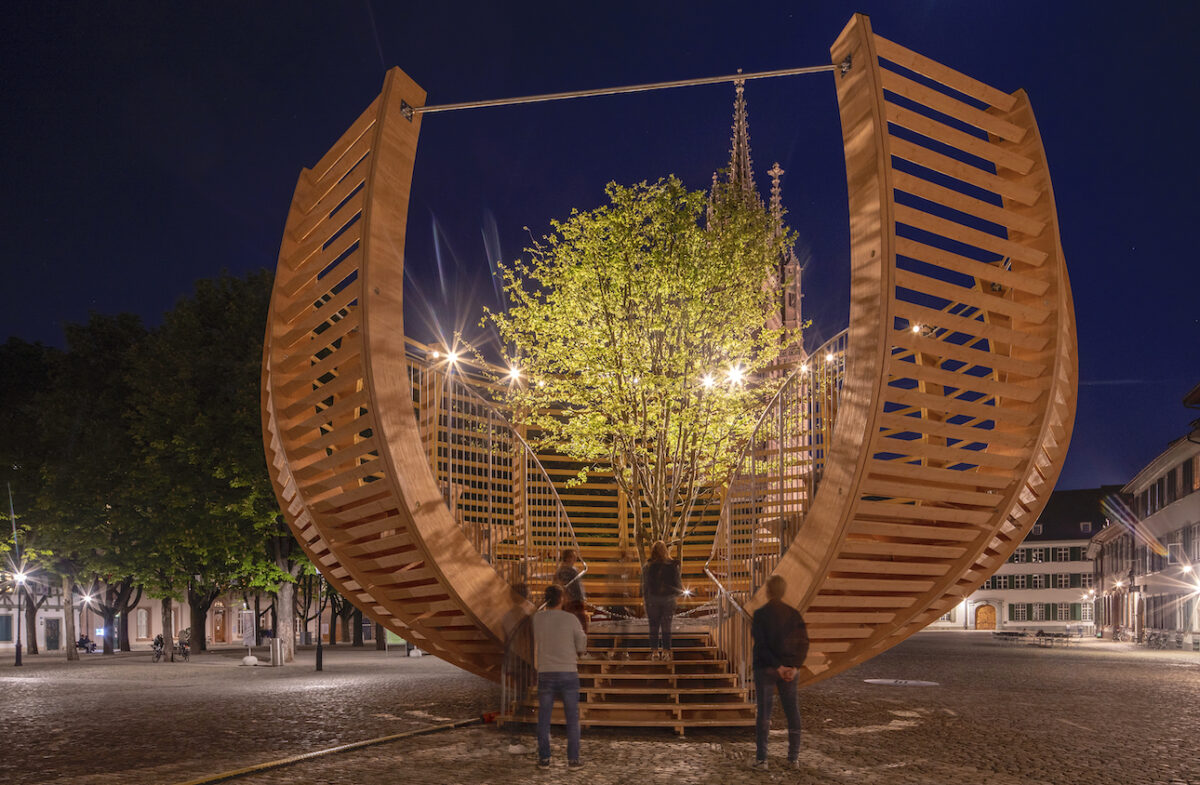 The central tree was selected by Swiss landscape architect Enzo Enea, and was specifically chosen to be suitable for integration into the Basel tree population, as well as adaptable to conditions brought on by climate change. 'For me, the ironwood tree is the tree of hope and the future par excellence and as such a positive symbol for climate protection, which we humans must actively promote,' says Enea. 'Because nature does not need us, but we need nature.'
The public installation – which can be entered every day between 11am and 8pm – will continue until 24 May, at which point the tree 'should take root in Basel in the long run and will be given to the city as a gift,' says Littmann. Accompanying Arena for a Tree, an exhibition curated by Littmann titled Tree Connections will run at the Kulturstiftung Basel H Geiger (KBH.G) from 11 May to 11 July, focusing on artistic engagements with nature.
Photography by Gerhard Maurer
---