The youth-focused space at the Royal Hospital for Children and Young People is playful, practical and informed by user engagement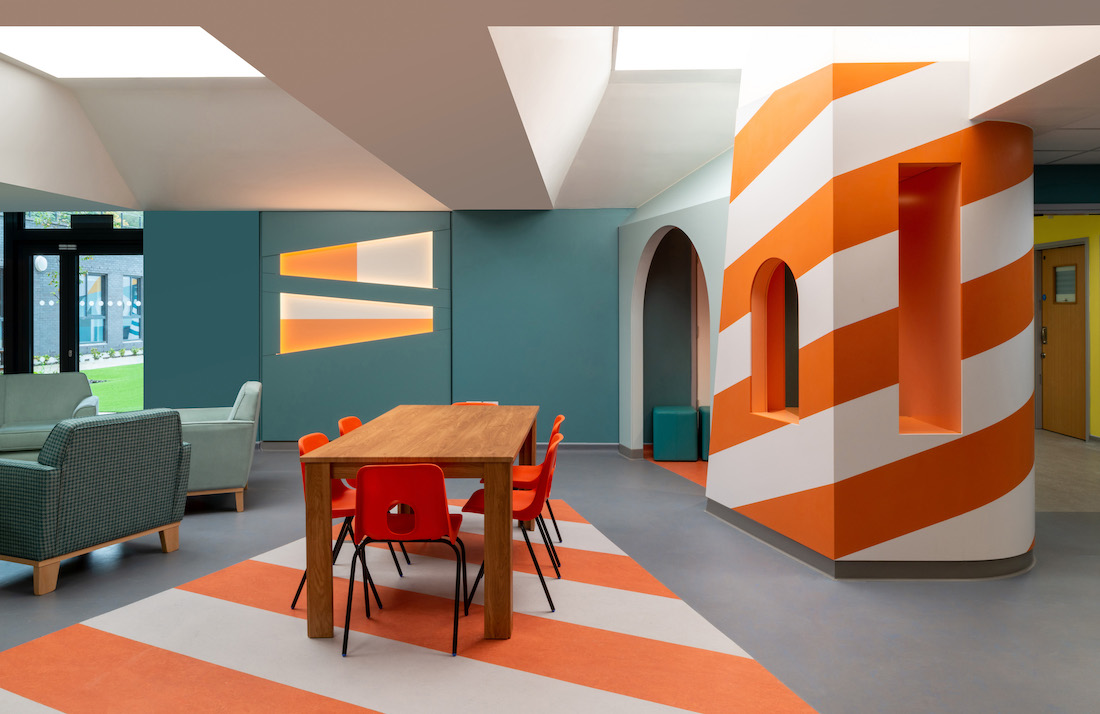 London-based architecture and design studio Projects Office has completed a colour-filled space for the Child and Adolescent Mental Health Service (CAMHS) in Edinburgh. Located at the new Royal Hospital for Children and Young People, the project forms a kind of 'third space' – neither hospital nor home – to support young people struggling with mental health.
The new unit comprises outpatient facilities for 5-18 year olds and an inpatient unit for 12-18 year olds, and the design celebrates colour, pattern and even play whilst remaining flexible and practical.
The project aims to challenge assumptions about how healthcare environments should look and feel. The design was directly inspired by conversations and workshops with patients, parents and staff, with the help of consultant artist James Leadbitter.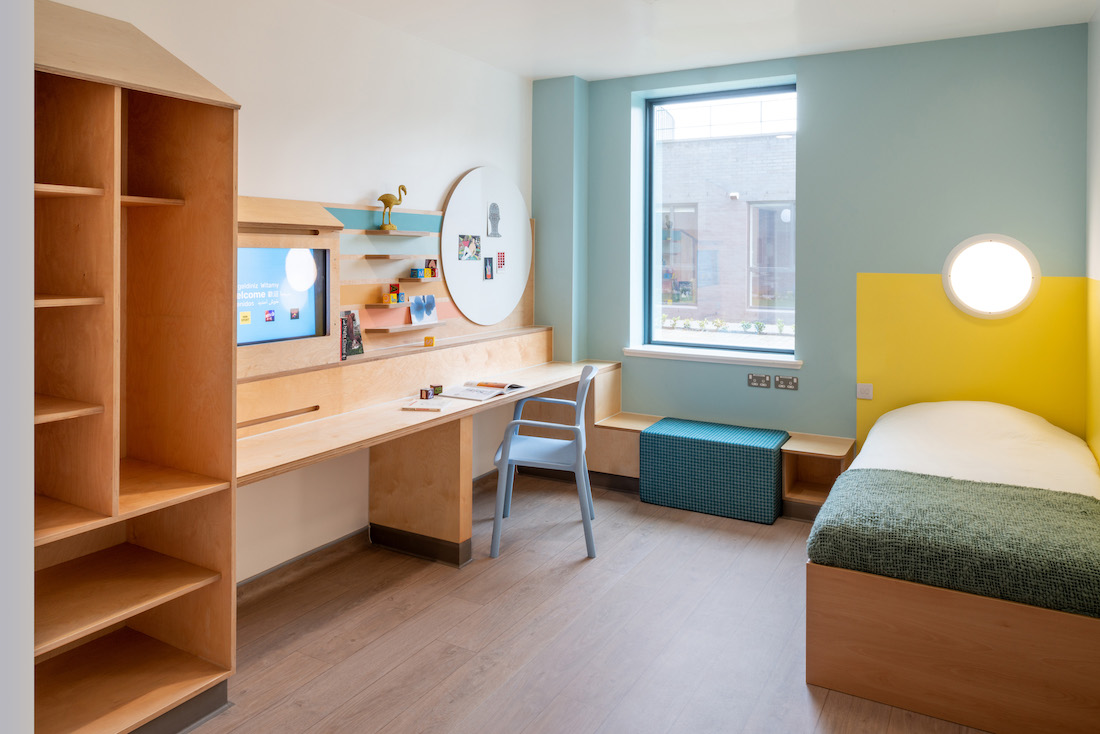 A few of the features informed by user engagement include flexible seating, space to retreat and a coastal theme. Projects Office designed a movable upholstered ottoman which transforms from window seat to seating for two, enabling families to arrange seating in the way which works for them. In order to support various levels of privacy responding to need, the architects also designed opportunities for retreat within a shared communal space, including upholstered nooks and an inhabitable 'lighthouse'.
The sea and the seaside was frequently mentioned by users of all ages in relation to good mental health. The architects developed a theme which mediated from 'seaside' to 'rugged east coast' to provide age-appropriate, aesthetically coherent spaces.
'At a time of stretched NHS funding and increased demand for mental health services, we believe that good design is a powerful and cost-effective healing tool,' says architect and Projects Office co-founder, James Christian. 'We also believe that asking patients, staff and parents what they really need and want from healthcare spaces leads to richer, more useful spaces."
The project is part of an art and therapeutic design programme curated and delivered by Ginkgo Projects for the NHS Lothian.
Photography by French + Tye
Get a curated collection of architecture and design news like this in your inbox by signing up to our ICON Weekly newsletter
---