The design studio's 'bouquet' concept offers variety and flexibility to street lighting in the city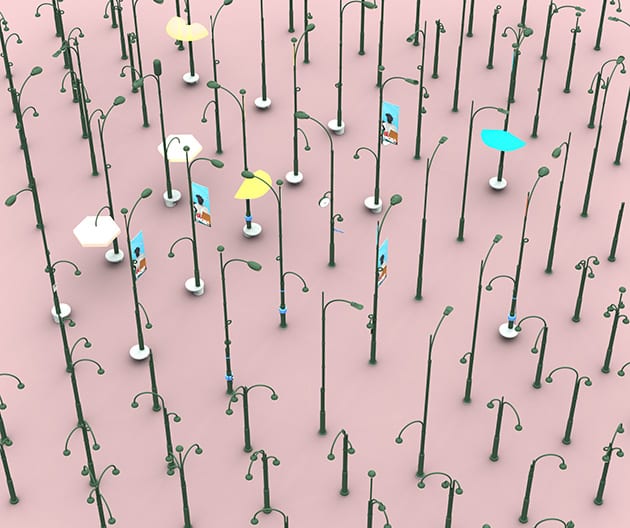 Words by Hugh Metcalf
A streetlight design imagined as a bundle of tubes which each serves a different purpose has won the LA Lights the Way competition and will be rolled out as a standard in new street lighting in the Californian city. The concept was created by LA-based design studio Project Room, which received $70,000 (£53,744) for winning the competition.
'The Project Room design was the clear standout for the members of the jury,' said Christopher Hawthorne, chief design officer for the City of Los Angeles. 'What's most impressive about it is that it's not a single, fixed design but instead a family of forms that can be reconfigured in nearly endless ways. That adaptability will serve to future-proof the design, giving it flexibility in accommodating new technology as it arrives.'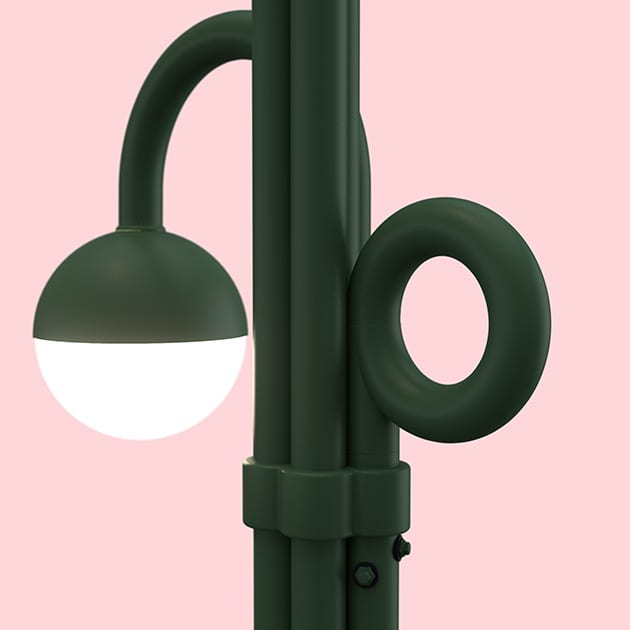 The Project Room design team, led by co-founder Sandy Yum, describes the concept as a 'bouquet', with individual stems made from steel or aluminium serving discrete functions, tied together with metal collars to create a singular form.
The brief of the LA Lights the Way competition, led by the Mayor's Office and the Bureau of Street Lighting (BSL), asked applicants to pitch designs that could incorporate new technology, include space for text and also provide shade in response to rising temperatures attributed to climate change. Project Room's design includes further adaptable additions, including bench seating, separate lighting for pedestrians and vehicles and 5G telecoms equipment.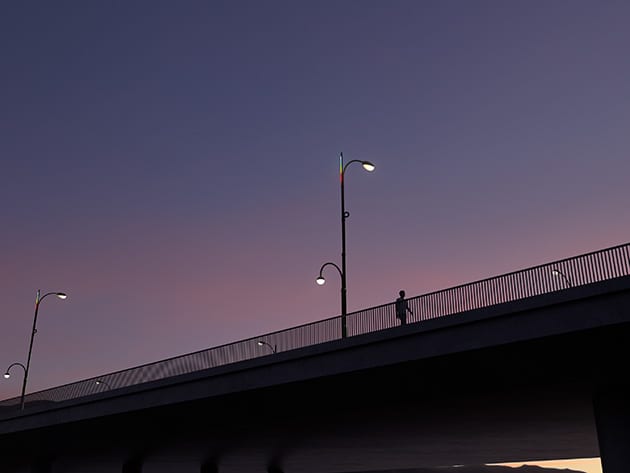 The result is a family of forms which can be re-configured as required, future-proofing the streetlights for any further additions as technology or requirements evolve.
'We are delighted that the City of LA took this historic opportunity to reimagine its core systems as a symbol of this diversity, rather than an expression of ordered uniformity,' said Yum. 'In this way it can truly become an icon of the city of Los Angeles.'
The new streetlight design won't replace the historic streetlights that already exist citywide; instead gradually replacing the 180,000 standard streetlights across Los Angeles, of which BSL installs 1,000 to 2,000 each year.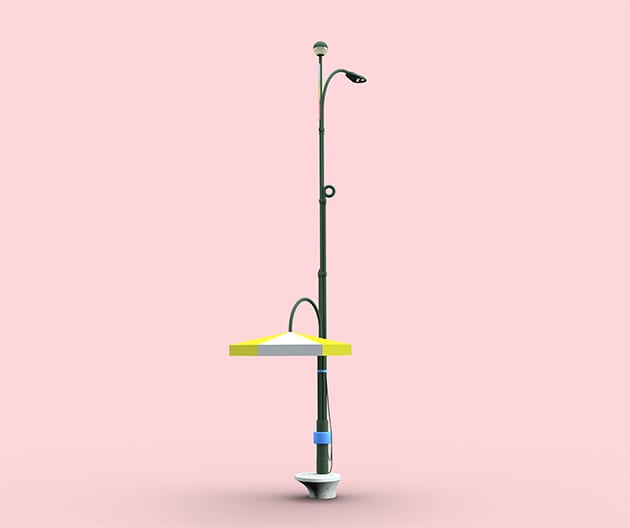 All images courtesy of Project Room 
---