The interactive installation outside the National Gallery of Victoria references the bright pink salt lakes of Australia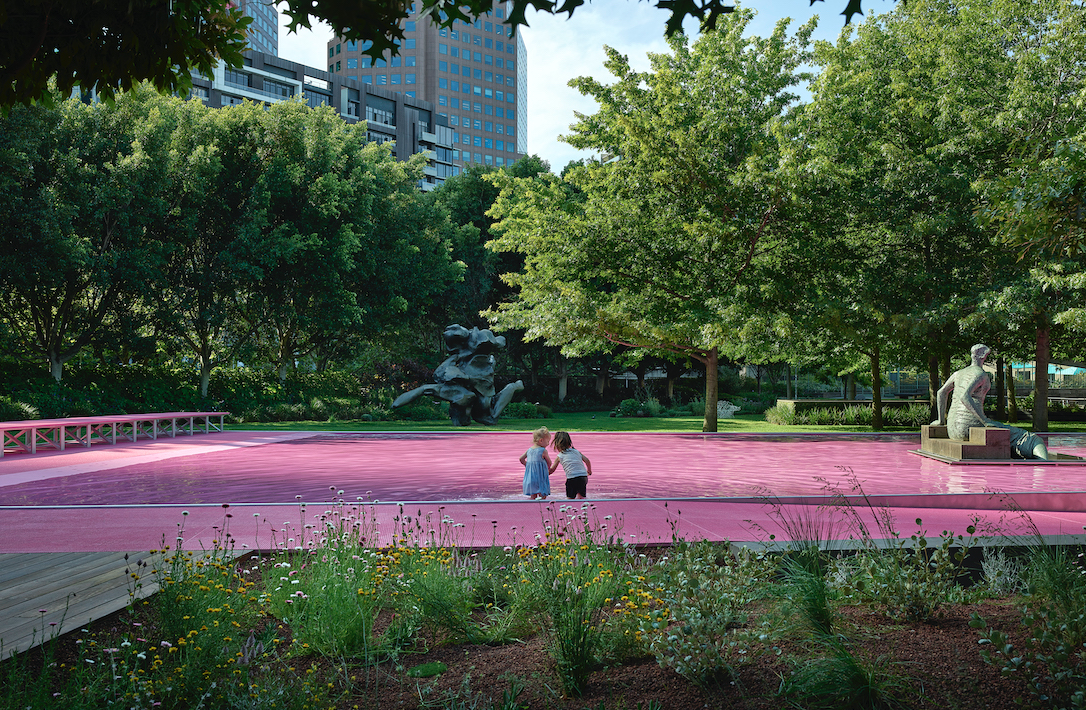 Words by Francesca Perry
It may be winter for those of us in the northern hemisphere, but in Australia, it's full-on summer, and a new installation in Melbourne is celebrating that. A giant pink paddling pool, designed by architecture firm Taylor Knights in collaboration with artist James Carey, has arrived outside the National Gallery of Victoria (NGV) in the city centre.
Titled pond[er], it is the result of the 2021 NGV Architecture Commission. As well as providing a vibrant and inclusive place to play and cool off, the work is inspired by Australia's inland salt lakes – remarkable for their striking pink hue – and prompts people to reflect on their relationship with the environment. The installation also includes beds of indigenous wildflowers, designed in association with Ben Scott Garden Design, that bloom at different times throughout the installation.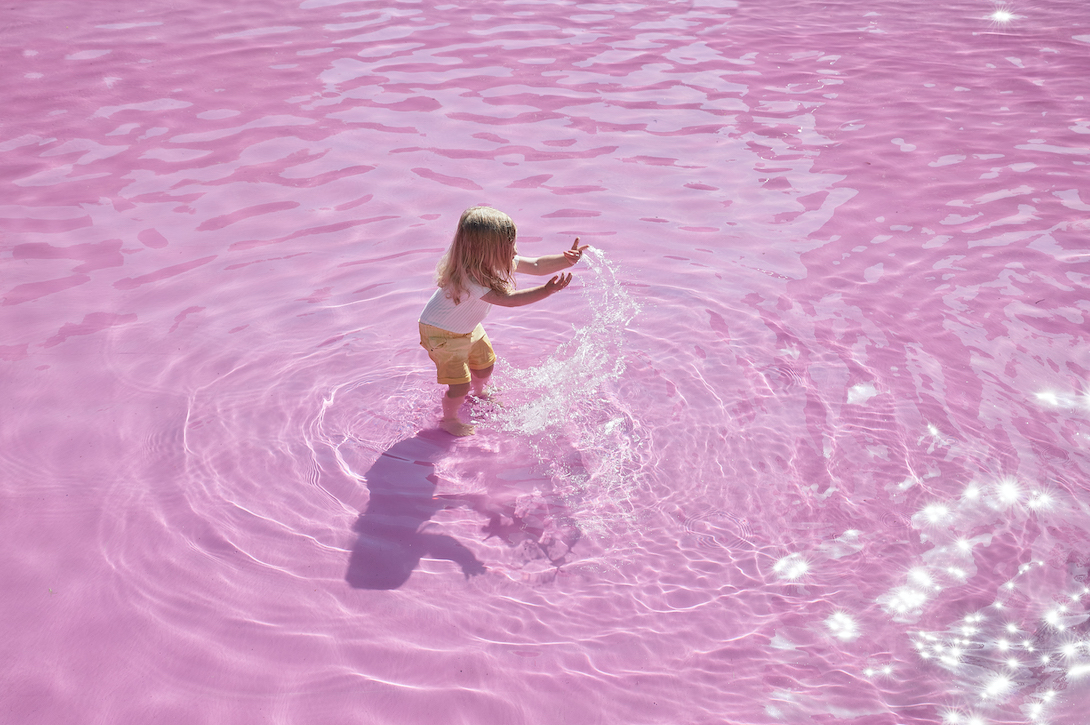 Pond[er] invites visitors to move through a series of interconnected walkways and ramped platforms, observing the water and flowers. They can then, if they want, step into the pond and wade or play.
The project materials are locally sourced and manufactured; they are intended, upon deinstallation, to be distributed and reused by Landcare, Indigenous and community groups wherever possible, including the Willam Warrain Aboriginal Association.
The annual NGV Architecture Commission intends to activate the green space outside the NGV – known as the Grollo Equiset Garden – with an engaging temporary structure or installation. Previous designers of the commission include Yhonnie Scarce and Edition Office, MUIR + OPENWORK, Retallack Thompson and Other Architects, [email protected] STUDIO Architects, and John Wardle Architects.
The 2021 NGV Architecture Commission will be on display until 28 October 2022
Photography by Derek Swalwell
---