When menswear designer Patrick Grant found his suppliers were going out of business, he took a radical decision. Now, Community Clothing is helping to put British manufacture back on the map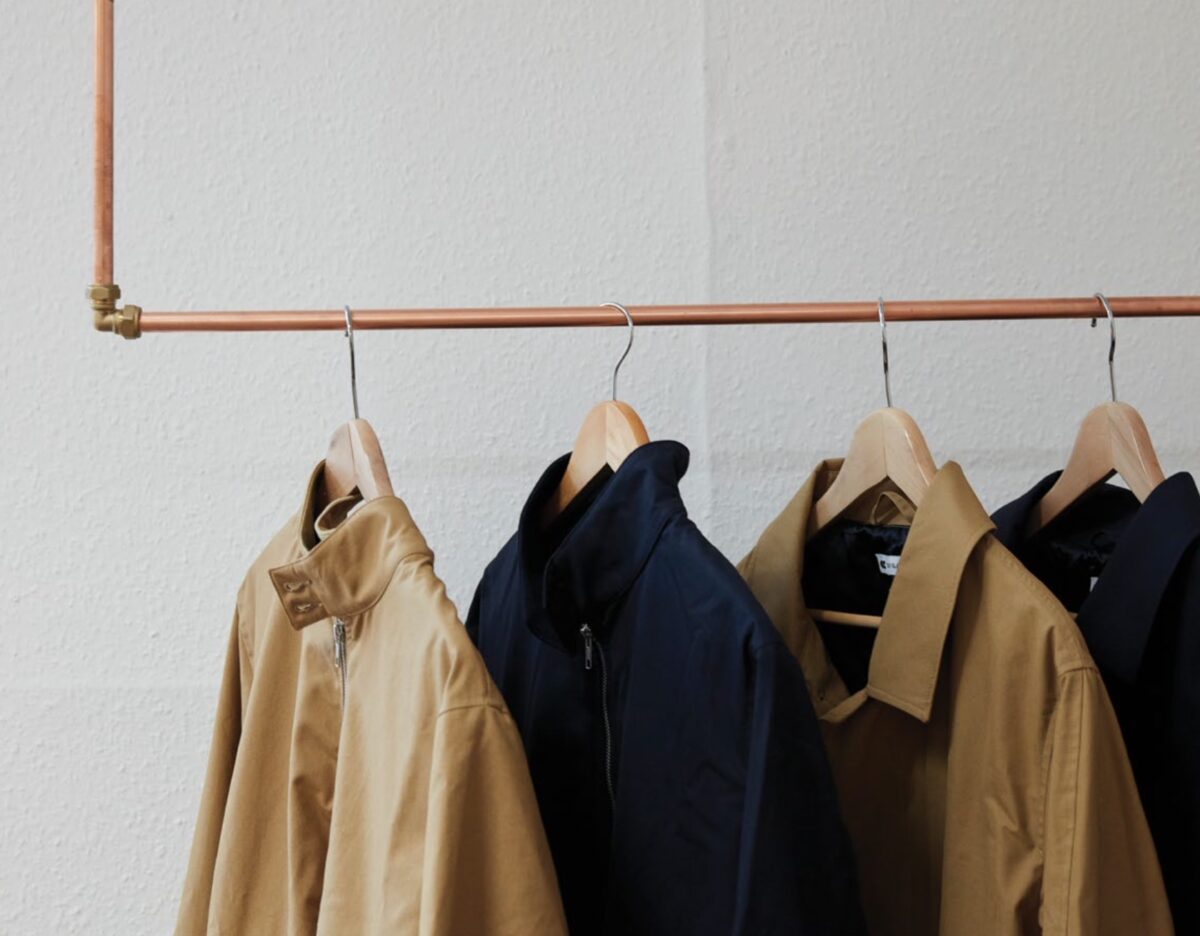 Words by Allyssia Alleyne
When a supplier is emailing you on a Sunday night, you know it's going to be bad news. And seven years on, Patrick Grant remembers that particular email well.
'In 2015, the boss of one of the factories we worked with up in Blackburn in Lancashire, a factory called Cookson & Clegg, just said, "Look, we're shutting the business down. We'll finish off the orders that we've currently got, but in two months' time, we'll be closed",' Grant recalls.
Cookson & Clegg was just one of a network of British manufacturers that Grant was in business with as the owner of heritage tailors Norton & Sons and creative director of menswear brand E. Tautz (as well as a host of The Great British Sewing Bee).
Like many of the other suppliers, this one was more than a century old and, also like many of them, had suffered decades of decline, as textile jobs were contracted to cheaper emerging markets. But Cookson & Clegg were the ones to reach out to Grant that Sunday night, resigned to imminent closure.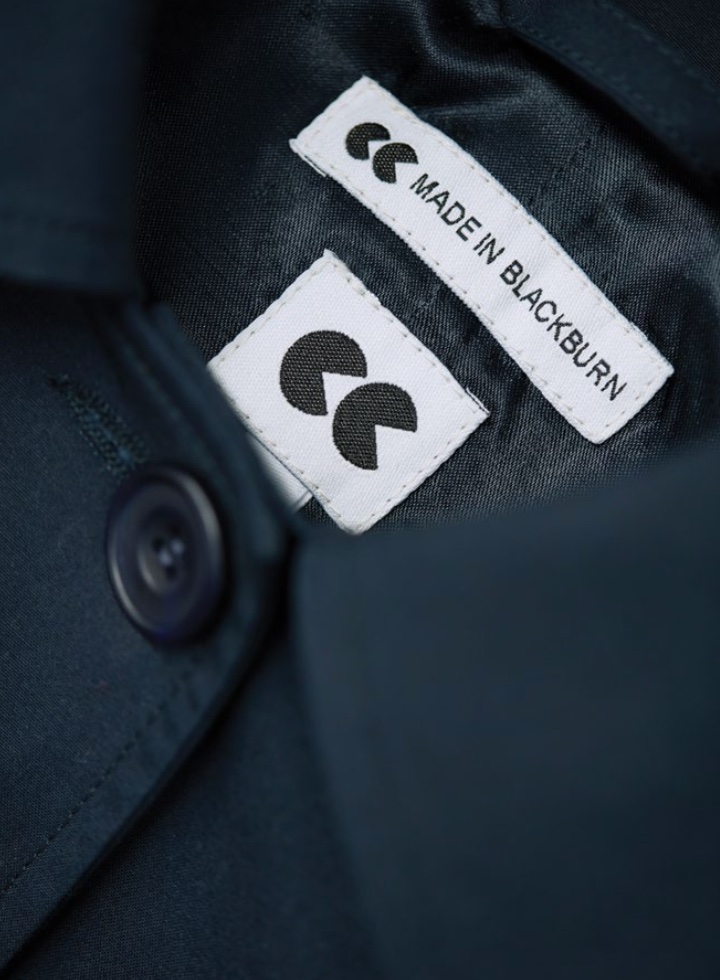 'I think people often discount the importance of these factories closing, particularly in places like Blackburn, which is a traditional textile town and has seen so many jobs disappear due to offshoring,' Grant says.
'It was really important for me that I did everything I could to try and save [them] – firstly because I think the quality of the clothes that they make is amazing, and there are not many places of that quality left, but also because they have a very important role to play in the community. The jobs they create directly are important jobs, but there's also a whole ecosystem that manufacturing businesses support.'
So later that year, Grant purchased the business with his sister, Victoria, and in 2016, Cookson & Clegg became the engine for a new Grant enterprise: Community Clothing. More Uniqlo than Savile Row, the brand produces high-quality, mid-market basics in partnership with reputable British manufacturers – not only in Lancashire, but also in Yorkshire, the East Midlands, Scotland and South Wales.
'Community Clothing was set up very simply to make and sell affordable everyday clothes, to make them in fantastic UK factories and, by doing that, to sustain and create jobs in textile towns that really, really need them,' Grant explains over the phone. This month, the brand is literally waving banners to promote localised production and distribution of affordable clothes in a specially commissioned display at the Harewood Biennial.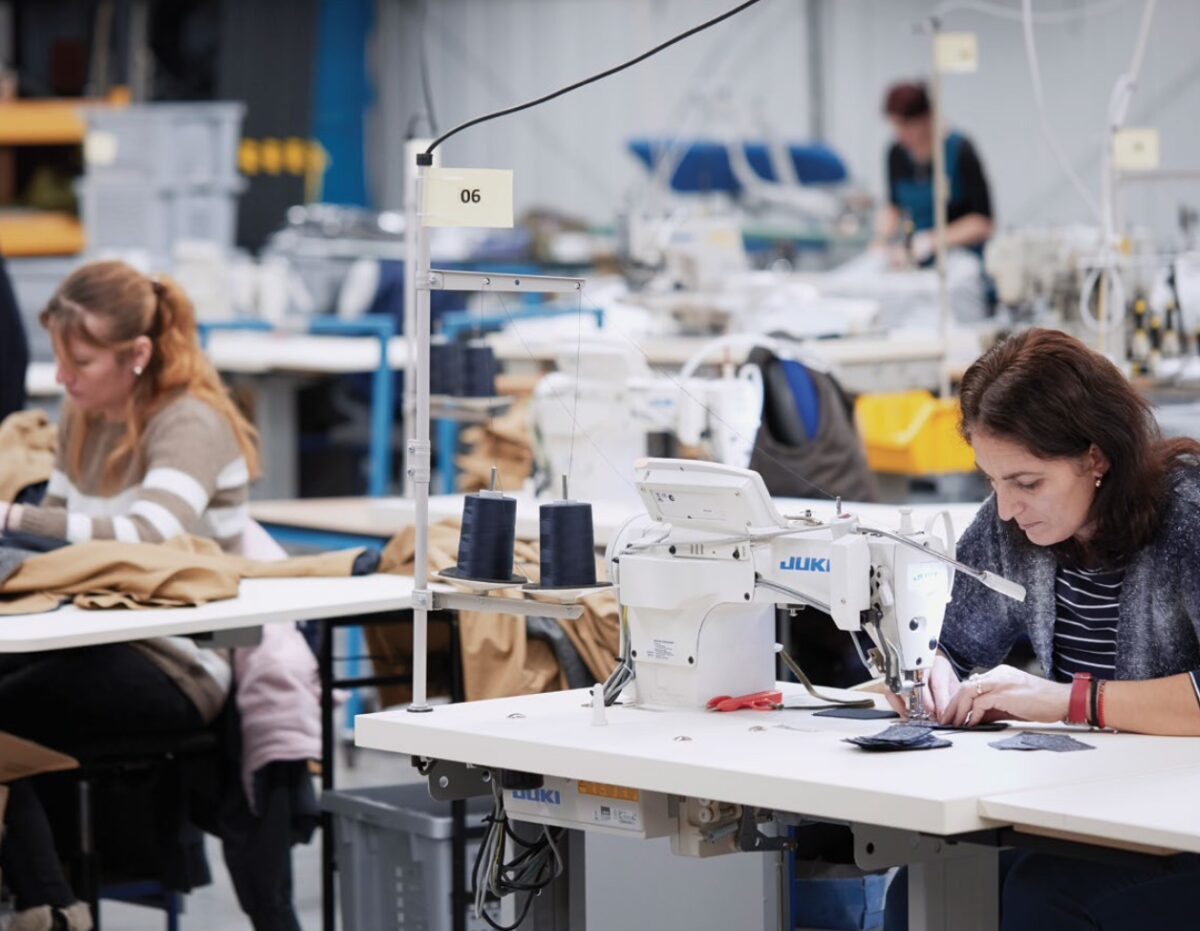 Like many socially minded, 21st-century enterprises, the brand started as a project on Kickstarter, inviting donors to pre-order a selection of essential garments – outerwear in classic cuts, medium-rise jeans in uncontroversial washes. Cookson & Clegg, and a handful of other suppliers, would then produce the garments during their off season, when there were fewer outside orders to fulfil.
Today, Community Clothing's impact is still most deeply felt in Blackburn: the factory's workforce has expanded since that original campaign, and Community Clothing now makes up 40 per cent of the company's annual workload.
The brand has also taken pains to bring the community into the fold, scouting models for its campaigns not only on the factory floor, but at the local university and bowling club, too. Grant says he's seen positive growth at some of the other 32 factories they work with, too: '[Our business is] already starting to encourage others of our suppliers to take on more people.'
While the company has grown quickly, its range has expanded at a slower pace with thought-out, season-less wardrobe additions – items like Breton-striped tops, a rainbow of tees, utilitarian sweatshirts and easy dresses, priced between £20 and £200.
Their best-selling products are hard-wearing socks knit in a village in Leicestershire and priced at around £5. 'The guys that make our regular socks… make literally the exact same sock for expensive brands that charge, on average, at least four times what we charge for ours,' says Grant.
They're the kind of affordable basics that used to be everywhere on the high street, Grant explains, but which have since been replaced with shoddy alternatives. 'Thirty years ago, we had good stuff [on the high street]. Then, every year, somebody tries to make it a little bit cheaper, and it gets cheaper and cheaper. They make fabrics a little thinner, they use worse materials, they make it thinner still, they make the socks shorter. Everything just becomes this really bad facsimile of a facsimile of a facsimile of an object that we used to use,' Grant says.
The idea behind Community Clothing is to sell the kind of clothes you plan to hold on to and bother to mend – sustainable by virtue of their durability. 'Everybody's concerned that reducing the consumption of clothing will somehow slow down our economy, and that doesn't have to be the case.
If you buy fewer, but better things, and the things that you do buy are made out of really good materials by people that are really well paid, then actually, you can have the same level of economic value while ensuring the planet is in much better shape and the people that make the clothes have great careers to look forward to,' says Grant.
There are sacrifices in the business model that some other brands may be hesitant to make. Notably, Grant says that 65 per cent of the price of a Community Clothing garment goes toward paying the workers who made it – an astronomical leap from the industry average of 3 per cent, as calculated by the Clean Clothes Campaign, an international network that campaigns for workers' rights across fashion supply chains.
It's also a fact that, for many skilled jobs, the workforce to sustain the industry en masse simply isn't there – an issue that will continue, Grant says, unless there are concerted government efforts to invest in arts and technical training, and a seismic shift in young people's perception of manufacturing work.
'We've taken away opportunities for a lot of schoolchildren to get into things like art, crafts, design and tech, woodwork and metalwork… all things that are part of creating a healthy, creative brain, but which also help people develop a much more broader sense of the careers that they might end up going into,' he says.
'At the moment, everyone's been pushed towards a kind of university route that I don't think is necessarily right for everybody, We have to sell the idea of these jobs in a way that makes people want to do them.'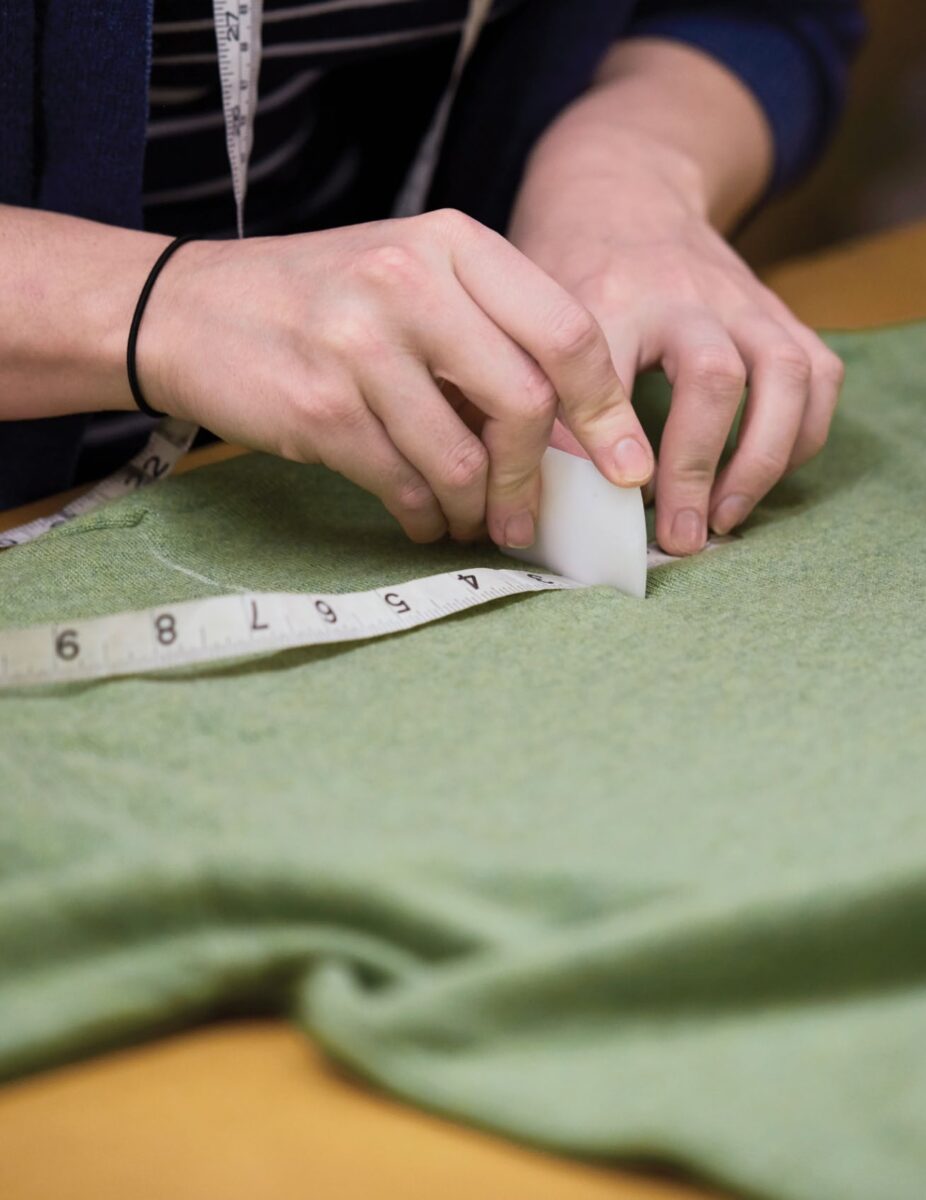 However, Grant is optimistic. They've made it this far on a model of local manufacturing, sustainability and ethical treatment and, hopefully, other British brands have been paying attention.
'I think there's an opportunity to significantly help catalyse a rebuilding of the textile and garment industry in this country. Through the work that we do, we think we can probably directly create 5,000 jobs, and by doing that we could easily catalyse the creation of another 50,000 jobs, because we'll have shown people that manufacturing does work here,' he says.
'I think we're proving that if you are prepared to look at things in a slightly different way, then you can do things in the UK that people said you probably couldn't. And by doing that, you can create positive social change.'
Photography courtesy of Community Clothing
This article was originally featured in ICON 208: Summer 2022. Read a digital version of the issue for free here
Get a curated collection of design and architecture news in your inbox by signing up to our ICON Weekly newsletter
---