From Instagram-friendly bathrooms to gimmicky phone cases, terrazzo has become nothing short of a viral design trend
Words by Emma Draper-Coates
Once upon a time, a rash of motley blotches would have been considered bad news. Now it just means you're scrolling through the latest interiors trends on Pinterest or Instagram, bearing witness to the triumph of terrazzo.
The human mind is programmed to find solace in regular patterns and symmetry. In the Middle Ages, spotted clothing was taboo because the technology to space spots evenly on fabric didn't exist, and random spots just reminded people of all that was dangerous and disgusting: plague, pestilence, bleeding. Thanks to the miracle of modern medicine we now have a higher tolerance for polka dots, but the fact remains that in a world of chaos, we crave order at a very deep level. So why (oh why) is everything now covered in the jumbled speckles and splatters of terrazzo?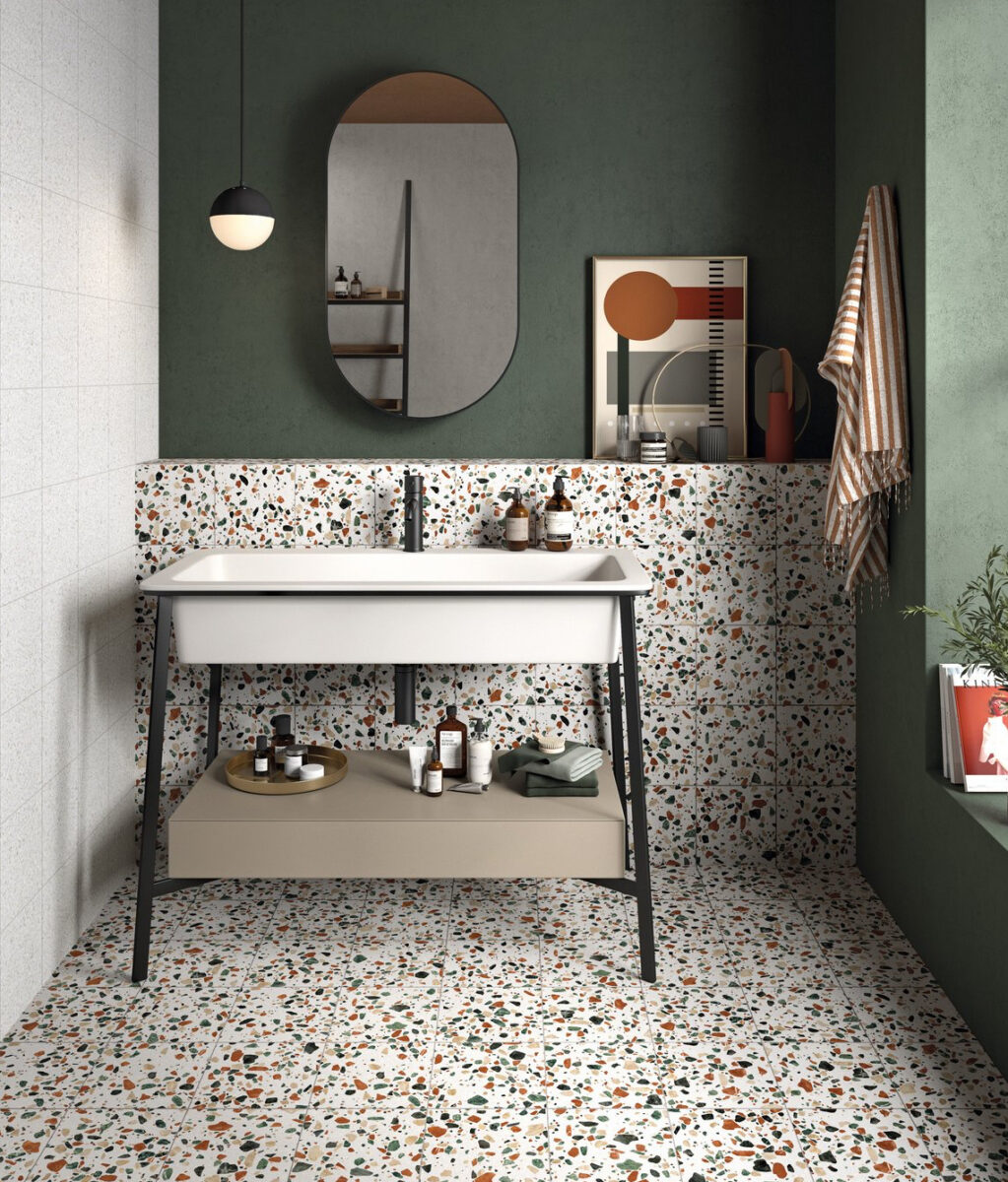 Terrazzo's origins are perfectly inoffensive. Burdened with a surplus of marble chips and offcuts, resourceful stonemasons in fifteenth-century Venice began to embed them in clay and then polish the mixture into a smooth, durable flooring surface. The technique was popular across Italy for centuries and was eventually imported to the United States by Italian immigrants.
There it enjoyed a lengthy heyday from the 1930s to the 1970s, spanning styles as disparate as Art Deco, mid-century modernism and maximalist kitsch. Resin-based terrazzo was introduced in the Seventies, making it cheaper and easier to install and allowing the binder to be tinted any colour of the rainbow. The market was flooded and terrazzo became over-exposed, falling from favour.
Around 2017, after many peaceful years in which minimalist aesthetics dominated, it began to creep back into our lives, spreading across social media like mould in a petri dish. And this time it wasn't confined to the flooring of public spaces, where its longevity and capacity for hiding dirt is practical. Now it's kitchen worktops, entire bathrooms, wallpaper, cushions, phone cases, chopping boards and coffee tables, often in a sickly tutti-frutti colour palette or with the chunks of aggregate cartoonishly enlarged.
Terrazzo fans are frequent users of words like 'playful' and 'fun', underlining what so much of the new maximalism is about: a slightly infantilising kitsch that titillates and distracts us with candy colours and hectic motifs.
Terrazzo is fundamentally quite stressful to look at. It's cluttered and busy on the eyes and when it's digitised into a two-dimensional pattern, it has that irritating sense of fake disorder that accompanies a pair of pre-distressed jeans.
The sheer quantities of terrazzo used in many recent interiors are enough to make you dizzy, overwhelming the effect of line and form with their insistent surface. After a year in which most of us spent more time confined inside our flats and houses than we ever could have imagined, I wonder how many former terrazzo enthusiasts are still loving this most viral of trends.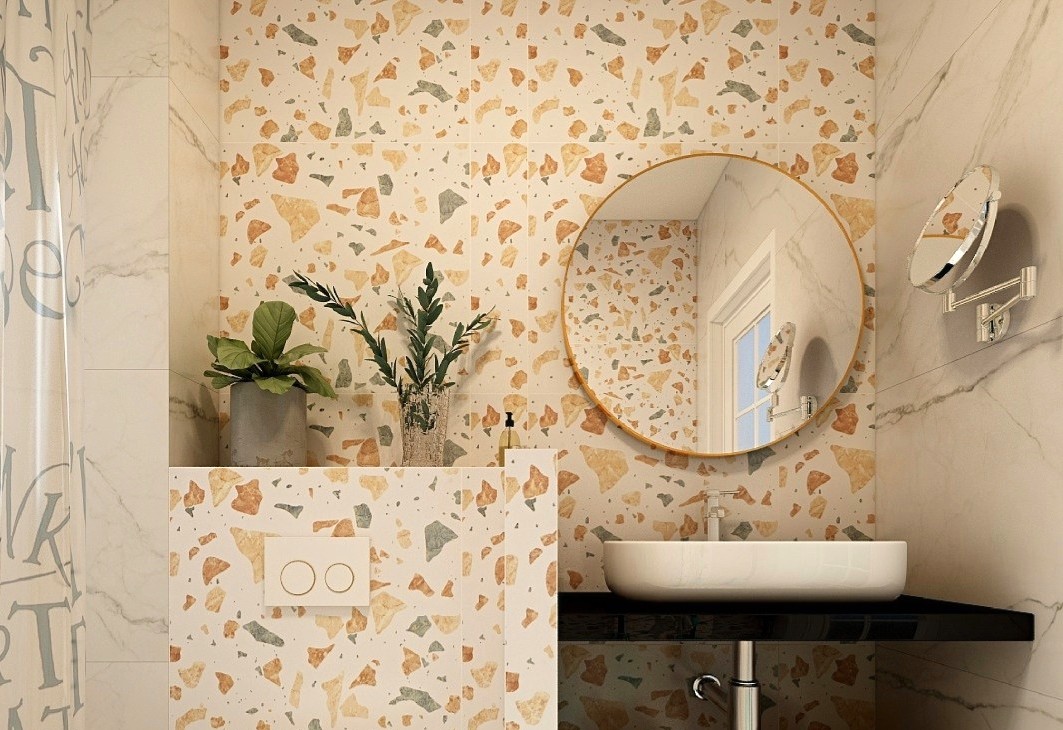 Emma Draper-Coates is a London-based writer and cultural critic
---