The British designer intends the tall and colourful street installation to bring everyday positivity to the French capital amid the pandemic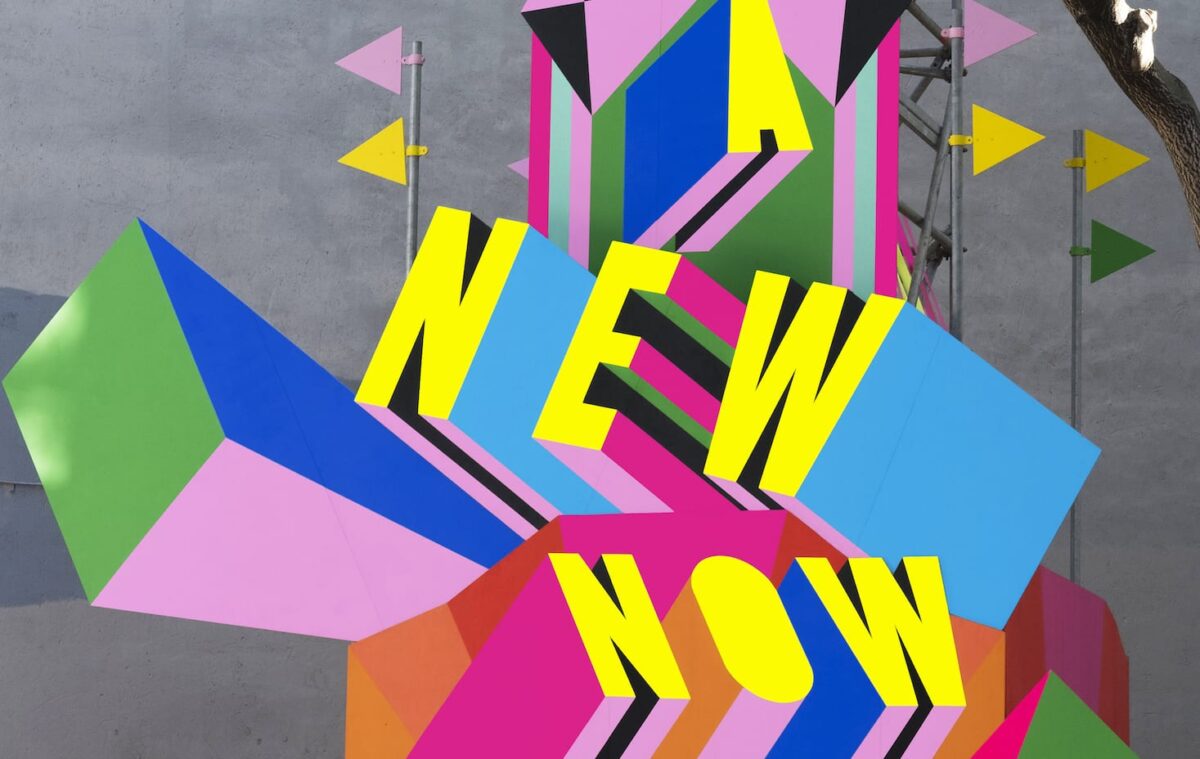 Words by Francesca Perry
'A NEW NOW', a site-specific installation designed by British artist Morag Myerscough, has been unveiled in the centre of Paris. Painted by Myerscough in her London studio, the 8m-tall installation is a mix of chaotic, colourful geometric shapes – Myerscough's signature style – and features the neon statement: 'A NEW NOW.'
Amid the challenges of the Covid-19 pandemic, and playing on the phrase 'a new normal', the work is intended to instill joy and optimism, as well as encourage the co-creation of a better future.
'I have always felt strongly that we need art in every form to stimulate us and transport us from the everyday – but at this time, it is essential for our wellbeing,' says Myerscough. 'I do not believe in the phrase "a new normal", I have always disliked the word "normal."'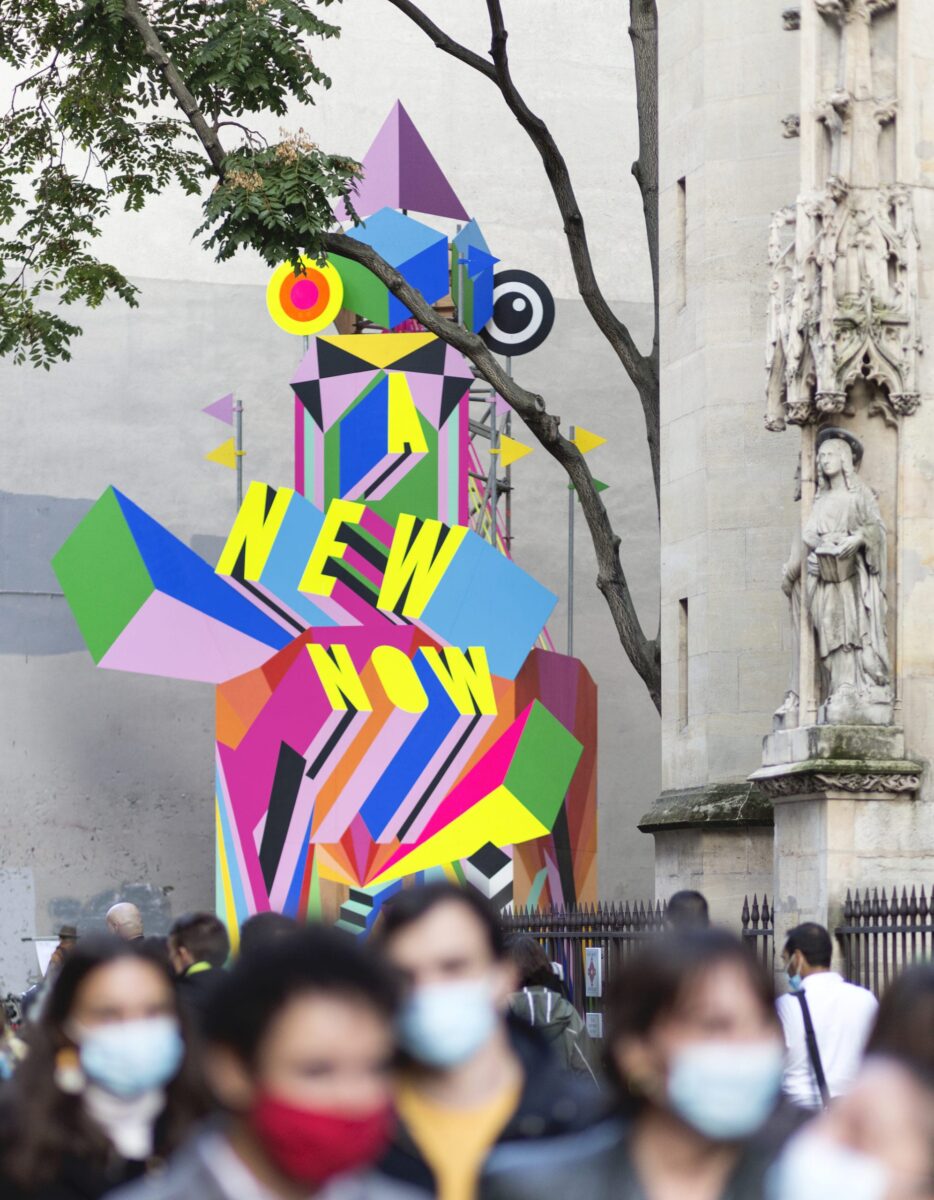 She continues: 'I believe it is impossible to predict the future and we are living in A New Now! We need to find and embrace ways of moving forward here and now. We are in the midst of seismic changes and we must aim to make a better sustainable world.'
Myerscough – who designed the front cover of our Summer 2020 issue – is fascinated by how colour, pattern and words can change urban environments and peoples' perceptions of space and place.
A NEW NOW was commissioned by Paris-based collective 6M3 and is part of the city's 'Embellish Paris' initiative, which was launched to help breathe new life into overlooked spaces in the city. The 6M3 concept was to erect a pedestal measuring 6 sq m – in a small square next to the Église Saint-Merry on Rue Saint-Martin – and invite artists to showcase their work in the space. Myerscough is the fourth artist to exhibit as part of the programme.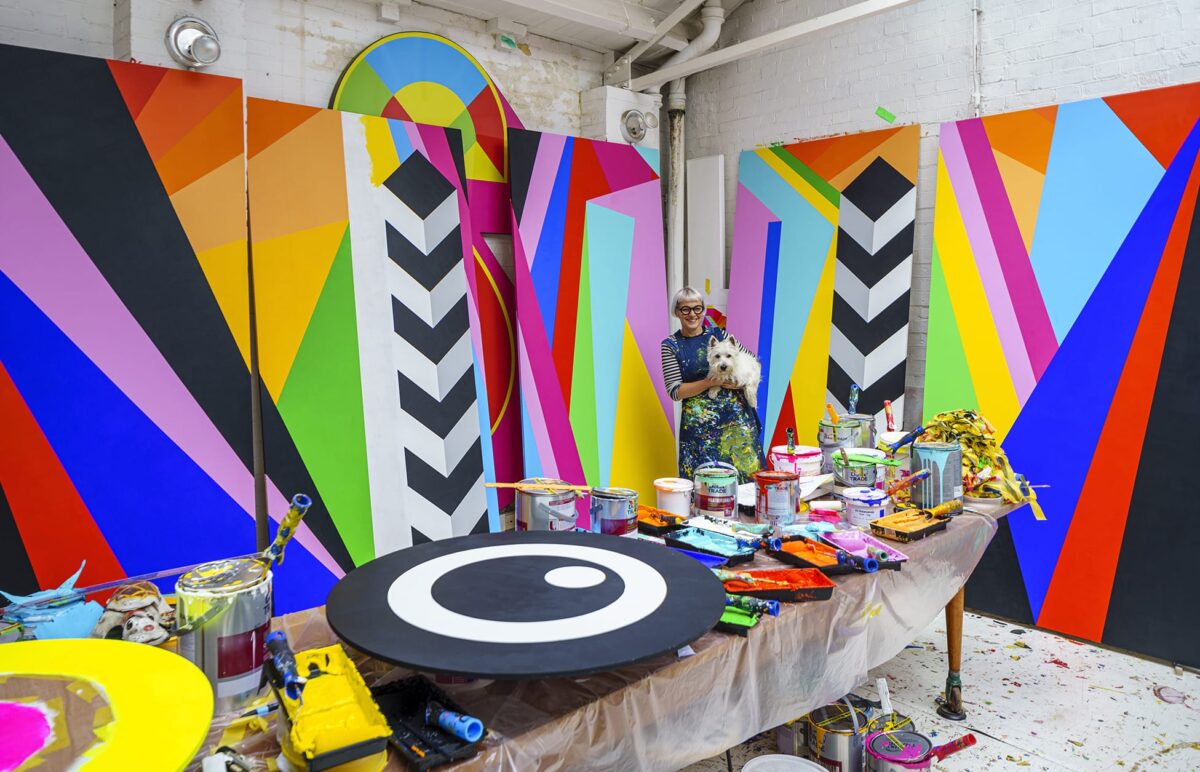 'Morag had the incredible idea of extending this pedestal towards the sky and covering it completely, like an urban reliquary,' says Michel Micheau of 6M3. 'It surprises everyone. Nobody is indifferent. The young people finally find something joyful in the public space, and so do the older members of the church next door, even though it is a historical building.
'The work will be seen by 5,000 – 8,000 people a day, as it is located on one of the oldest streets in Paris, the rue Saint-Martin, which is also very close to the great centre of contemporary art [The Pompidou Centre].'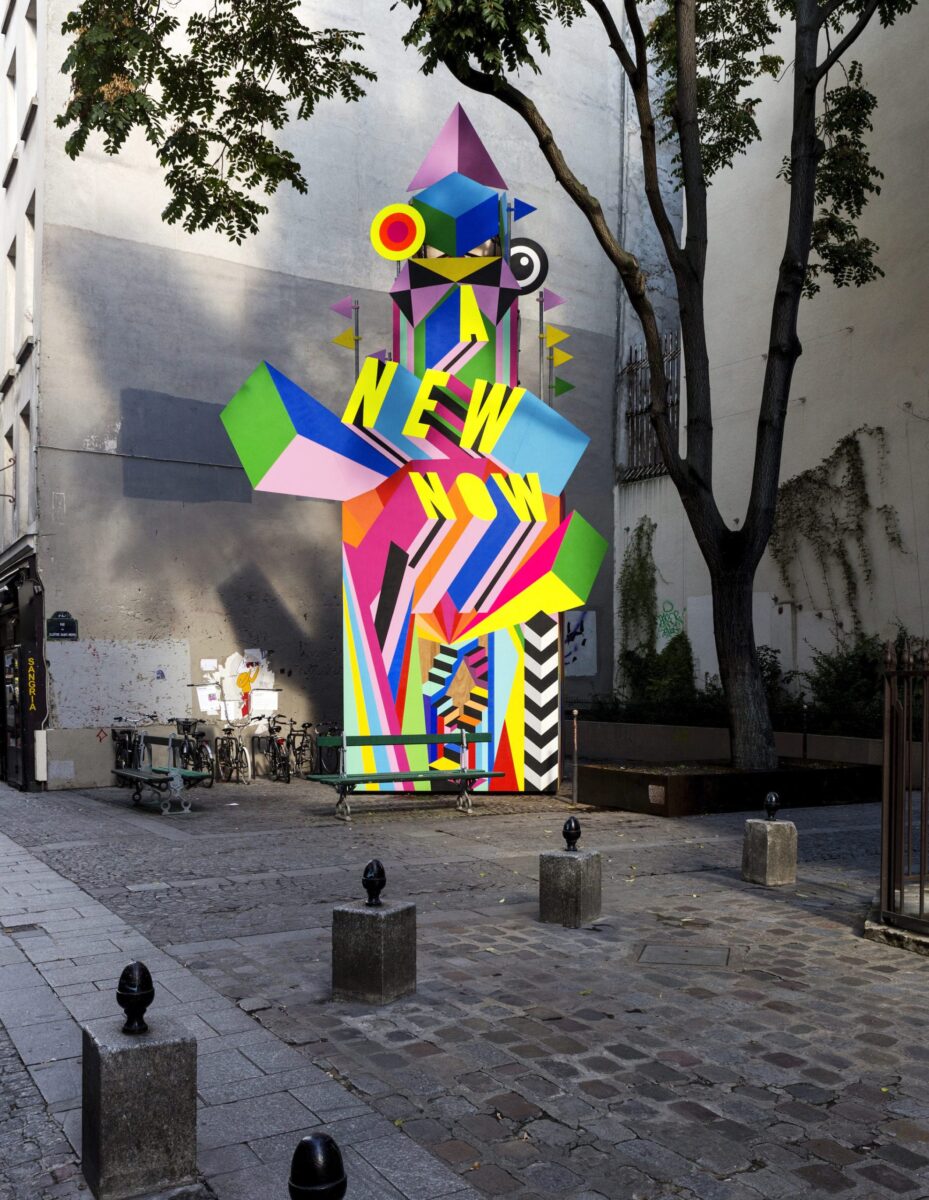 A NEW NOW will remain in place until December 2020.
Photography, top to bottom: Art Milan Mazaud, Thomas Lang, Gareth Gardner, Thomas Lang
---