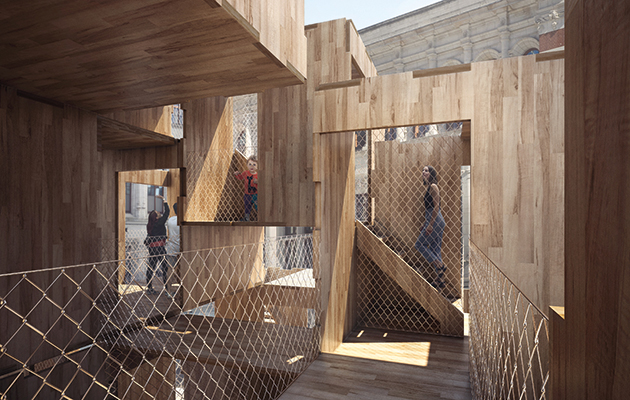 Serving once more as the London Design Festival's central hub, the V&A is hosting several monumental installations, numerous workshops and dozens of other events. Here are some of Icon's highlights:
Multiply
The centrepiece of this year's LDF exhibits at the V&A will be Waugh Thistleton's playful stack of wooden boxes connected by a tangle of staircases and bridges (pictured above). Built in the museum's new Sackler Courtyard from re-usable panels of American tulipwood, Multiply suggests modular systems and natural materials as a response to the global housing crisis. According to architect Andrew Waugh, it will give visitors access to previously unseen glimpses of the V&A building, and prove once and for all that 'modular is far from boring'.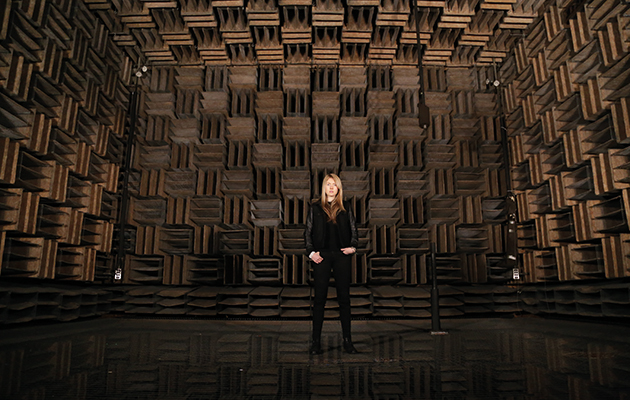 The Art of Music in the Digital Age
Known for her constant pursuit of digital innovation, the Anglo-American singer-songwriter Beatie Wolfe has carved out a distinct niche between popular music and experimental technology. For LDF, she will exhibit a new selection of experimental projects, including a live 'anti-stream' from the quietest room on Earth, a '3D vinyl' for your phone, and a jacket – designed by 1960s fashion label Mr Fish – with Wolfe's music woven into its fabric.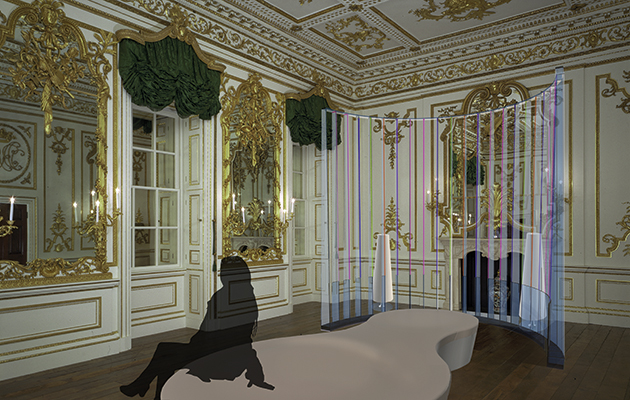 Memory & Light
Arvo Pärt – the most performed contemporary composer in the world – once compared his music to white light. That is the inspiration for this installation for the V&A's Norfolk House Music Room, a meditative collaboration between Pärt and engineering giant Arup. Curated by Clare Farrow with Eva Woode, the installation, a transparent curved screen designed to represent a prism dividing white light into many colours, will feature Pärt's holy minimalist music, including the famed Für Alina.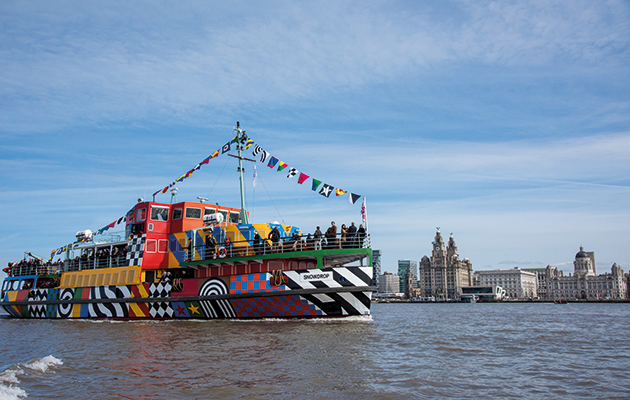 Dazzle
As part of 14-18 NOW – the UK's cultural programme for the centenary of the First World War – the V&A has given over one room to be 'dazzled' – painted in the black-and-white zig-zags of the experimental camouflage that was once intended to keep ships safe from German U-boats. A rare meeting of military necessity and avant-garde art, the zebra-like design was created by artist Norman Wilkinson and drew on movements such as Cubism and Vorticism. The renowned agency Pentagram
will create the design.
Fountain for London
Over in the John Madejski Garden, designer Michael Anastassiades will install two prototype water fountains, aiming to bring free drinking water back into London's public spaces. Backed by the London Fountain Co – a social enterprise created by publisher Charles Asprey and curator Jane Withers to restore drinking amenities – it hopes to promote a future without environmentally damaging single-use plastic bottles.
---