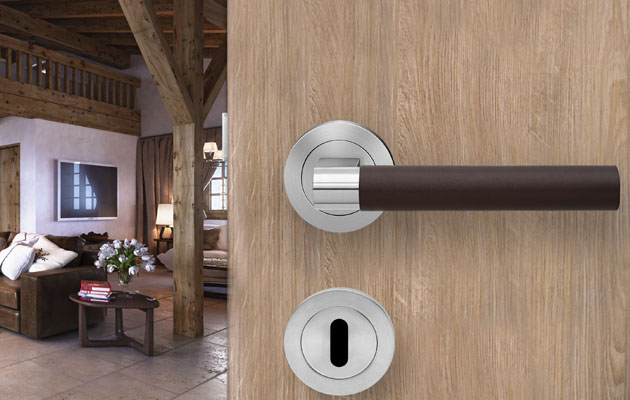 The Karcher Design product range was extended in 2014 by lever handles in satin stainless steel wrapped with leather. Our customers can choose between light brown leather, dark brown leather and black leather. Everybody has the opportunity to adjust the door handle to the interior design. We solely use high-quality cow leather and have it dyed and embossed for each version.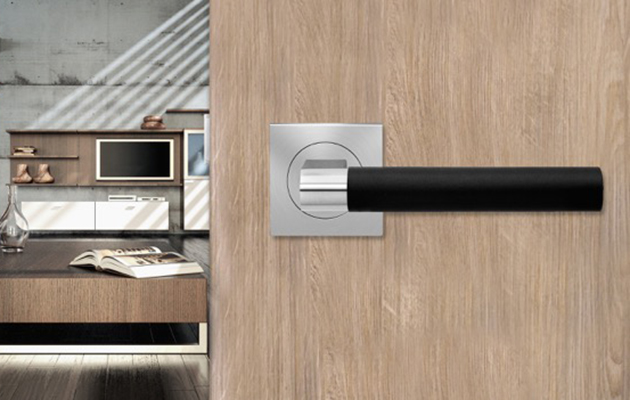 Stainless steel lever handle ER45LS with black leather
Madeira ER45L – Extension of a designer door handle
The model ER45 Madeira was designed to combine square and round elements in one single object. An all-new version with leather further proves Madeira's versatility, creating a pleasant contrast between the defined edges of the stainless steel neck and the soft contours of the oval handle. It is encased in high-quality cow leather which is available in different colors.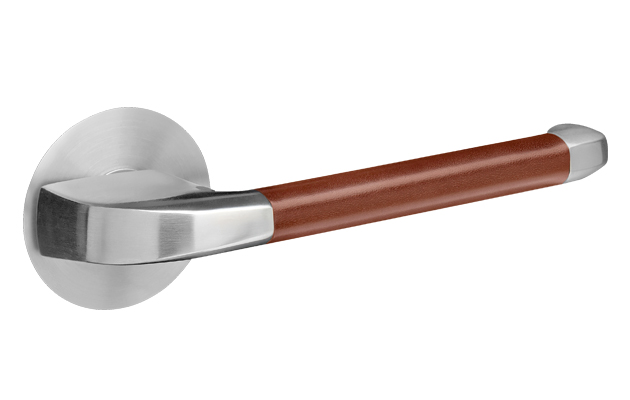 Stainless steel lever handle EPL96LH with light brown leather on flush rose
Kent EPL96L – a special door handle for a large project
Upon request of an architect, we started the development of a completely new door handle with many special features. This door handle with an aesthetic leather coating is the first door handle which is only available with our flush rose. The EPL96L Kent was specially designed for luxury apartments near the Tower Bridge in London. The design of the handle should perfectly match with the flush rose and it should also adapt to the large doors. While the rather cool steel harmonises with the smooth and warm surface, the leather itself feels soft and comfortable to the touch. Combined with our flush roses the lever sets are especially suited for doors meant to represent the subtle grace associated with the big cities of the 21st century. We extended our leather range in 2017 with the satin stainless steel pull handles wrapped with leather.
This is an advertorial feature.
---