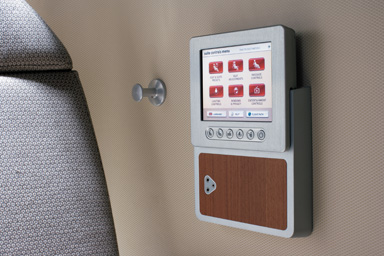 Caps vases, which are designed to reduce waste from the glassblowing process. Photos: Guglielmo Brambilla / Mattel Bellomo / Zeyu Rong
Treviso-based designer Guglielmo Brambilla's work fuses poetic narratives and a love for the unexpected in materials and processes. It makes for objects that are both endearing and beautiful, writes
Bryony Hancock
'My starting point is never the shape
 of the object. I define the elements of 
a process and make them interact,'
 says Guglielmo Brambilla. Thoughtful, enthusiastic, and by his own admission interminably shy, the Italian-born designer's portfolio betrays a fascination with craft that has seen him build working relationships with glassblowers, ceramicists and rug weavers. 'The unpredictable elements of manufacture make me curious and force me out of my comfort zone,' he says. Not that Brambilla is lacking in ambition. The designer's short career, which began in 2013, has already taken him to Denmark, Sweden and London and he is currently midway through a year-long residency at Fabrica.
After learning technical basics at 
the Politecnico di Milano, the move 
to Denmark to study at Designskolen Kolding helped Brambilla to discover
 his love of processes. Under theoretical instruction from design anthropologist Kathrina Dankl and practical mentor Andrew Nagel, he became well attuned 
to the confines of sketching, preferring to begin projects with observation. His MA thesis, named RÅ, saw him collaborate with Bitossi Ceramiche and local Kolding craftspeople to produce a series of slip-cast cups and bowls. 'I made one mould to define a constant shape, then altered the variables: materials, glazes, colours and kiln temperature,' he says.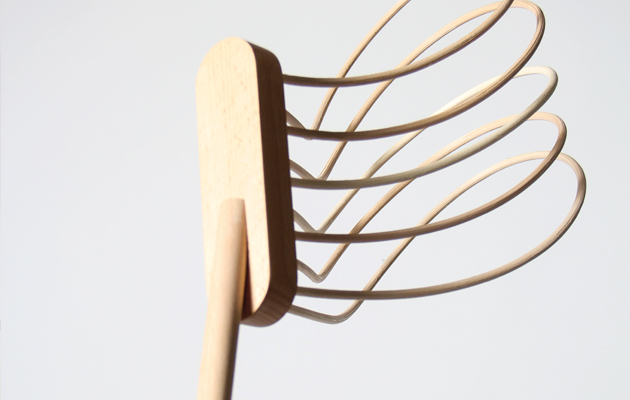 Hopper carpet beater, designed with Zeyu Rong, and inspired by childhood memories
While in Kolding he worked for Nicholai Wiig Hansen, of IKEA, Normann Copenhagen and Kiboni, for five months. 'It was great that we came from different generations; he wasn't used to computers but was excellent at sketching,' explains Brambilla. The backing of this industry giant landed the designer an internship with Philippe Malouin in 2016. Brambilla initially balked despite balking at the idea of living in London. 'I was only supposed to stay three months but ended up staying eight. It was such a dramatic change from Denmark but it was helpful for my character to go further abroad.'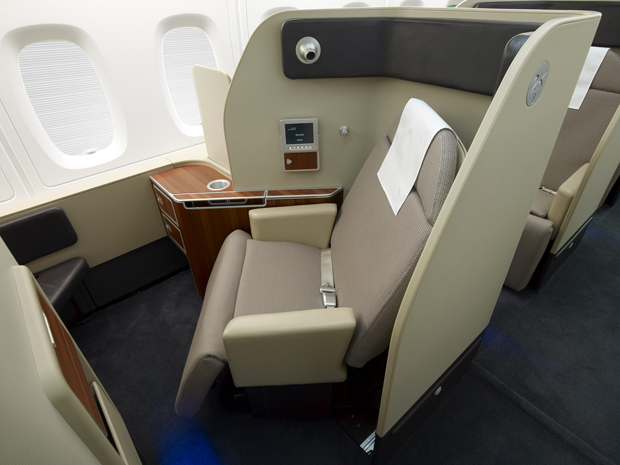 RÅ, Brambilla's MA project of slip-cast cups and bowls
The fusion of quiet curiosity and poetic narrative are what makes Brambilla's objects so endearing. Combining forces with fellow Kolding student Zeyu Rong, the pair designed the Hopper carpet beater for the FSC Design Award 2015, using nostalgic memories of Brambilla's grandmother beating a sofa to reimagine the antiquated form out of CNC-cut solid beech wood, steam bent rattan and leather. The story of delicate emotional bond between owner and item caused a splash in the design press and cemented Brambilla's trademark romanticism.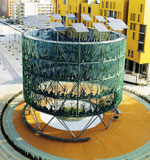 Hairy Legs rug for Fabrica in collaboration with Portuguese textile company Gur
If Hopper was the result of overt narrative, then his Caps vases were an exercise in complete reduction. Created during a five-week summer school at Linnæus University in Sweden, the vases confront the issue of waste within glass-blowing. Shocked at seeing buckets full of 'caps' – the excess glass that bubbles outside a mould – Brambilla incorporated these finials into his prototypes. 'When 
I looked at the pieces after they'd cooled down, I felt bad cutting those parts away,' he says.
Weaving these stories into such sensitively designed objects garnered Brambilla some attention. He was the youngest person to take part in La Triennale di Milano's Under 35 Italian Design Scheme, which exhibited the work of 27 studios across Budapest, New Delhi and Buenos Aires. Now halfway through his product design residency at Fabrica in Treviso, Brambilla's appetite for his craft is impressive. His collaboration with Gur, a Portugese handwoven rug company, produced the humorously titled Hairy Legs, whose simplistic loom manufacture and distinct visual language of which made it a huge success. Across the pond he designed a vase as part of the new Da Vetro collection for Los Angeles retail-cum-exhibition space, Please Do Not Enter. The vase is named Corolla, after the assemblage of petals that constitute a flower. 'I wanted to compose these glass collars to support the single plant, make it look like one piece of glass lying on another,' he explains.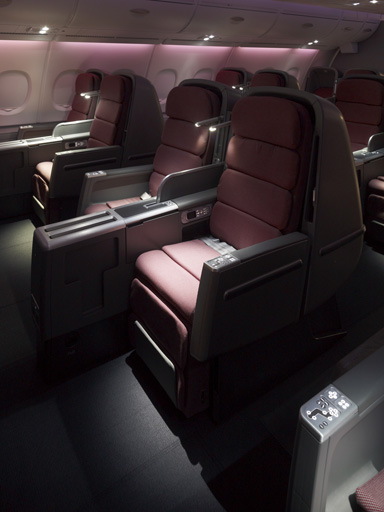 Corolla vase for Fabrica and LA gallery Please Do Not Enter
For this year's Salone del Mobile, Brambilla and his colleagues are devising an exhibition entitled Paradigm. Supported by Fabrica's longstanding creative director, Sam Baron, the show's installations
 will question the role of design and its omnipresence in contemporary society, before voyaging to Belgium in the autumn for the Liège Design Triennale.
So far, Brambilla's products have been physical embodiments of his love of storytelling and fairy-tales. His designs appear as the outcome of equitable observation and earnest enthusiasm.
His future research at Fabrica will be 
no less lyrical: 'I want to focus on the relationship between objects and places, how elements of a location such as geography, cultures, habits, materials can be imprinted in the final object.' With the backing of so many acclaimed institutions and such prowess in producing beautifully simple products, this promising young creative is sure to go far.
---