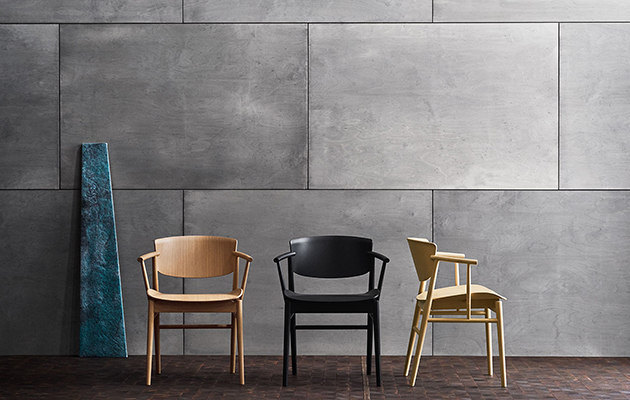 With Salone del Mobile 2018 just around the corner, ICON picks out some of the top-trends Fiera-goers can expect to encounter at the design capital, by
Rita Lobo
When the Salone del Mobile opens its doors to the international press and public next Tuesday in Milan, one of the busiest weeks in the design calendar will officially kick off. As well as the Fiera, there is a full schedule of installations and fringe events.
Between the 17th and 22nd of April, Milan design week will see hundreds of brands and designers from around the world launch new products, push new concepts and big ideas.
For the first time since 1961, Salone del Mobile has published a manifesto, meaning that for the first time in half a century, Fiera-goers are fully breifed in what to expect from the design world's biggest event. Under Claudio Luti's restored leadership, Salone is calling on the design industry to embrace innovation and sustainability in earnest, and is making it one of the central themes of this year's Fiera.
But what else can attendees expect to see around Milan's many exhibitions, installations and showrooms? ICON has rounded up four key trends ahead of Milan design week, 2018.
Established and Sons will only show ready-to-order pieces in Milan
Ready-to-buy
In previous editions of Milan design week, it was common to discover that hot new lines or innovative products were actually months away from being commercially available. It might not have been an issue in the past, but as social media amps up the immediacy with which innovation is consumed, audiences are losing interest much faster.
Brands like Established&Sons and Lee Broom are leading the way in ready-to-buy. The former is only showing products that are ready to order, while the latter is going one step further and giving Salone visitors the chance to buy their products right away.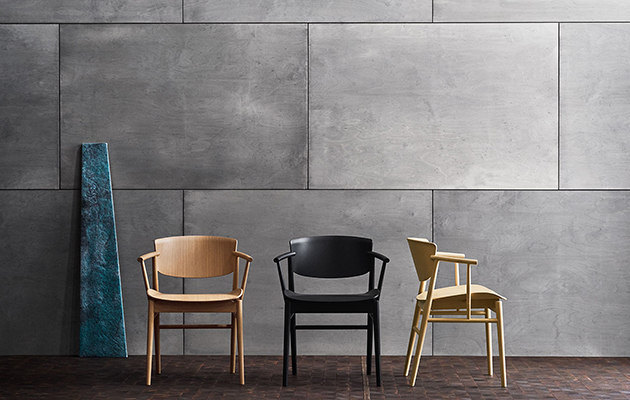 The Nendo N01 chair for Fritz Hansen
Japanese designers take over
Japanese designers are certainly the hottest stars in this year's Salone del Mobile. Heritage brands like Arper and Fritz Hansen have partnered with big-name Japan exports (Ichiro Iwasaki and Nendo, respectively), but the biggest show of Japanese imports will be seen at the Zona Tortona's Superstudio installation.
This massive exhibition, curated by Oki Sato from Nendo will unite a plethora of Japanese manufacturers featuring 10 concepts around the idea of ​​movement, derived from the function of objects, materials or production processes. There will also be an exhibition offering an insight into Nendo's own creative process, from the first brief to the final product.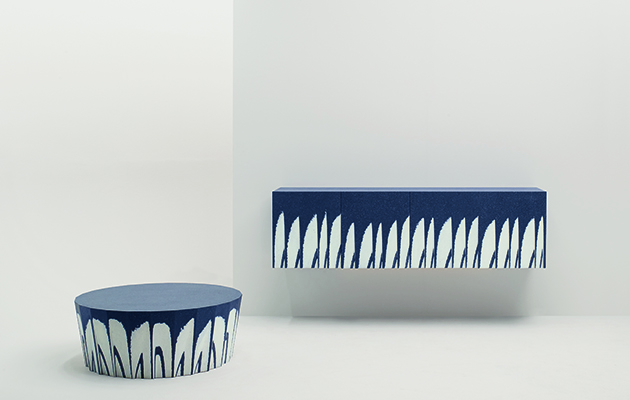 Jo Nagasaki's offering using Kvadrat's Solid Textile Board
Recycled materials
As stated in the Salone del Mobile manifesto, the Fiera is urging designers and brands to approach recycling and materials in a new way this year. And it has been largely successful in its appeal. Established players and ambitious newcomers alike have been embracing the potential of recycled plastic as a viable material, and many are exhibiting the fruits of their labour at Salone.
Kvadrat has gone big in the circular approach to materials with the new Solid Textile Board – a hard, flexible and, crucially, reusable material made purely from end-of-life fabrics and offcuts. The Danish brand has invited seven architects and designers including Jo Nagasaki, Raw Edges and Jonathan Olivares to create a range products using STB, which will be launched in this years' Salone.
Ventura Future, the newest addition to Margriet Vollenberg's Ventura Projects empire, will showcase work by emerging designers to tackle important world issues, including Japanese designer Kodai Iwamoto, who has a range of exquisitely fine plastic vases made using his technique of 'plastic blowing'.
Revised is Casper Visser's newest brand, leaning heavily in design nostlagia
Retromania
Maison&Objet 2018 already showed that designers are not adverse to referencing their own greatest hits in new lines, but Milan is set to bring retro back to the spotlight in a big way.
Revised, the new venture by ex-Moooi Casper Vissers, epitomises the trend by explicitly trades on nostalgia, by '[aiming] to create timeless atmospheres and emotions by exploring our most inspiring legacies with present day knowledge.'
Follow ICON on Twitter and Instagram for more Milan news
---