Eze task light chair embraces the changing face of the workspace
Recent years have seen the proliferation of agile working; with a movement away from structured desking layouts and towards integrated spaces which are suited to specific tasks. This has heralded the development of more touchdown, breakout, and shared workspaces which can accommodate a multitude of tasks including group working or focussed private work. With users spending anything from half an hour to a full day in these spaces, they must be fitted with adaptable furniture solutions.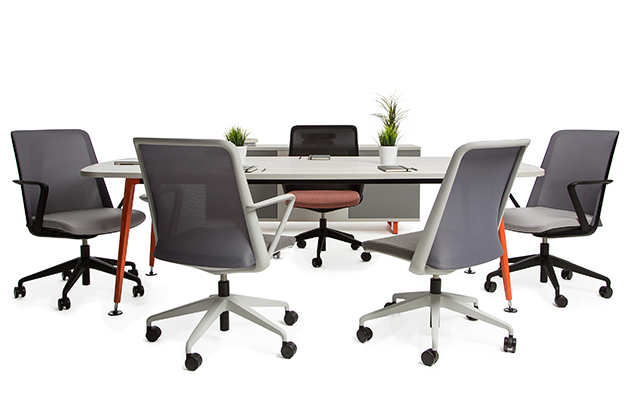 Eze was developed in response to this shifting approach to the work environment. As an occasional task chair, Eze can be used in a variety of applications across a range of different environments. Eze is ideally placed as a conference chair and can be used in a hotdesking space, touchdown working areas or meeting rooms. It is the perfect answer to flexible and agile work environments, where the same chair may be used by multiple people throughout the week. It can also be used as a visitor chair, or in front of house locations. Eze will be equally at home in an accommodation setting, as a desk chair in student accommodation and private rental schemes, or in hospitality environments.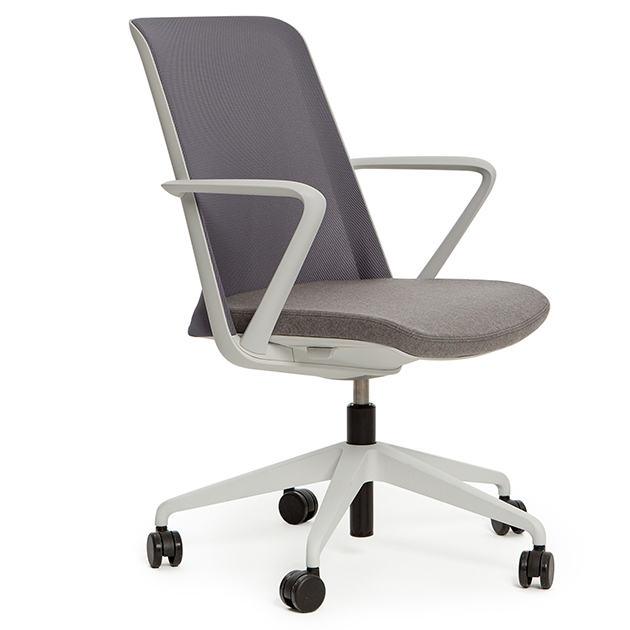 A simple yet highly integrated design, the starting point for the Eze design development was its distinctive back frame. Imitating the tapered shape of a wine glass, the back frame embraces the chair in one simple, bold movement; defining its posture and creating a sophisticated and flowing surface.
The innovative design and distinctive proportions of the Eze chair combine to create a perfectly executed and detailed occasional task chair.
Eze was designed for Godfrey Syrett by Norbert Geelen. An established name in the world of furniture design, Norbert graduated with a degree in Industrial Design from the University of Essen in Germany. Following a successful partnership with Robert Kilders, he established Norbert Geelen Industrial Design in 2005. Now based in Milan, Norbert's designs are executed with a combination of precision and style; creating products which are effective in both application and appearance.
To find out more about the Eze chair, please visit the Godfrey Syrett website or call 0191 543 6798.
This is an advertorial feature
---