Piero Lissoni and Cecilie Manz are among the top designers offering their takes on hackable kitchens and other new trends
YutoRie/Sanwa
Cooking in style means going big, but the sad reality is that few of us have the square footage to go the full Nigella. Never fear though – Japanese manufacturer Sanwa has once again presented a range of miniature kitchen blocks at Eurocucina, though they're not all equally understated: Alessandro Mendini's AM01 cabinet kitchen, for instance, hides behind a pair of garishly coloured doors. The most interesting design comes courtesy of YutoRie: the AC1 looks like a mid-mod desk, which unfolds to reveal a fully functional kitchen counter underneath. Boiling water for instant noodles never looked so stylish.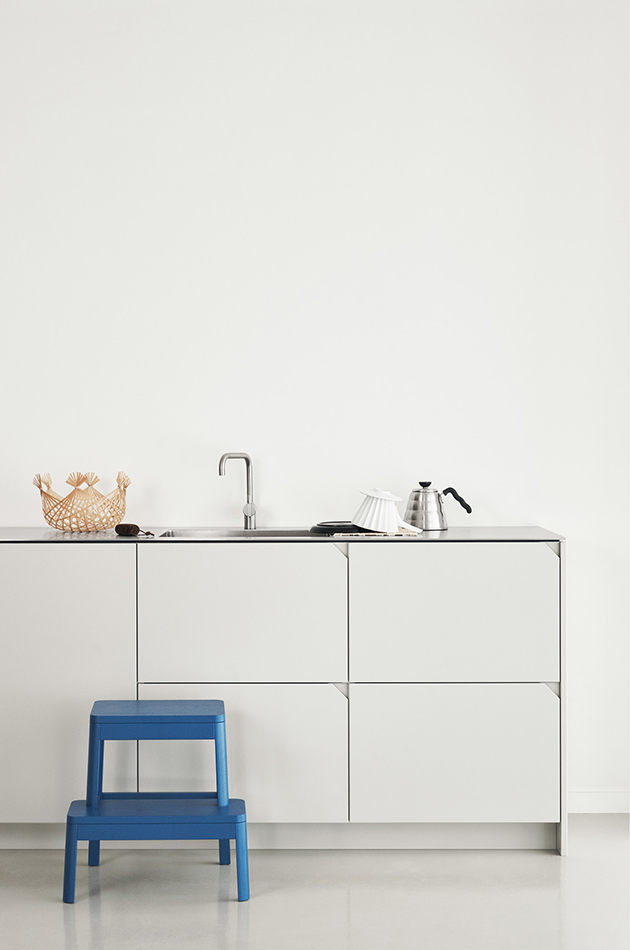 Cecilie Manz/Reform
Ikea officially embraced hacking last year with the launch of Tom Dixon's sofa/bed/platform Delaktig, but the approach has yet to be adopted throughout the flatpack empire. Thankfully, there's no need to wait when it comes to kitchens – the Danish brand Reform, founded in 2014, supplies doors and countertops designed by some of the world's leading lights. The latest hack comes from Cecilie Manz, who created Oregon pine veneer doors with the wood grain laid at a 45-degree angle and chamfered corners in lieu of door handles.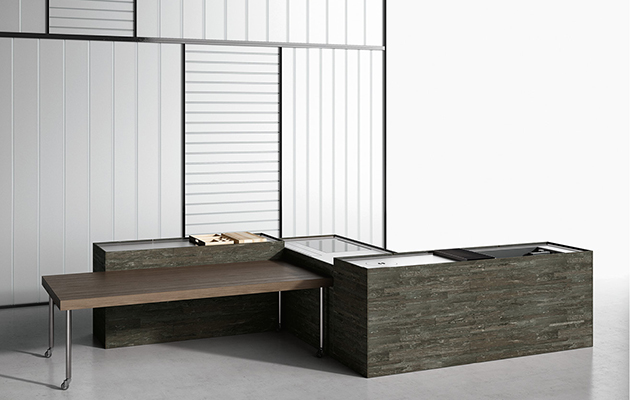 Piero Lissoni/Boffi
Most modern kitchens these days are modular, but Piero Lissoni's Combine range, supposedly inspired by Tetris, takes this idea up a level. The kitchen surface is fragmented into a number of disparate blocks for cooking, washing and preparation, which can be arranged to suit individual spaces. Add a large roving table and you may end up with more configurations than you've bargained for. This being Boffi, a large range of finishes and sizes are available. Kitchen islands are out, kitchen archipelagos are in.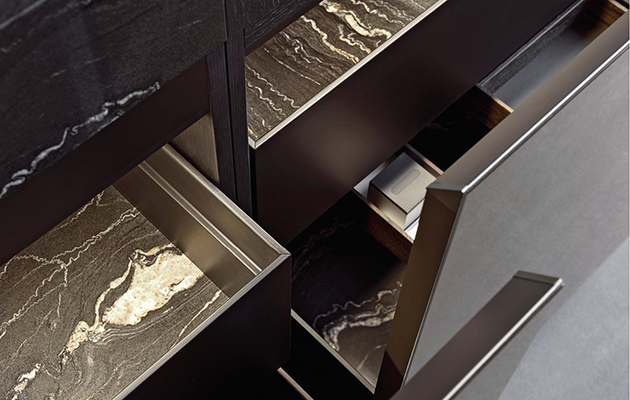 Claudio Silvestrin/Minotti
In the world of luxury kitchens, Minotti is a class apart. Kanye West had one of the manufacturer's kitchens installed in 2007, and the winning formula hasn't really changed since then. This year, the Italian producer once again teamed up with architect Claudio Silvestrin to produce the Solid Metal Poured Bronze kitchen. The rough-hewn surfaces and patinated metal stand out among the more polished, polite competitors, while the form is as unapologetically minimalist as ever. Kanye may have fallen out of favour, but Minotti hold their crown.
Love this? Get all the new bathroom trends

here

.
---