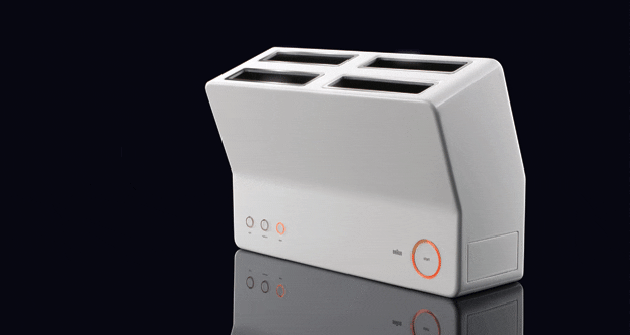 words Anna Bates
"There is no Braun-ness anymore," says New York-based industrial designer Joe Doucet, who has speculatively created a toaster, mobile phone and music player for the German manufacturer.
Doucet's proposals have a minimalist aesthetic that is truer to the Braun of the 1950s and 60s than some of the over-complicated objects produced by the company now. "I tore down the number of components to what was really necessary," says Doucet. The buttons on all three products are touch-sensitive, "so less can break," he says.
Designed for small "city" kitchens, the toaster is slanted so it can sit against the back wall of a kitchen without posing a fire risk to any cabinets above. The mobile phone has solar panels and uses surrounding light to give the battery an extra boost throughout the day.
Doucet hopes the self-funded prototypes (presented to the manufacturer earlier this year) will help initiate a change in the Braun aesthetic, which, since Dieter Rams' days as head of design, has "lacked distinction". "It's been 40 years since Braun was in the design museum," says Doucet. "The products are still engineered very well, but there is no ethos. If you remove the Braun branding they could be by any other manufacturer."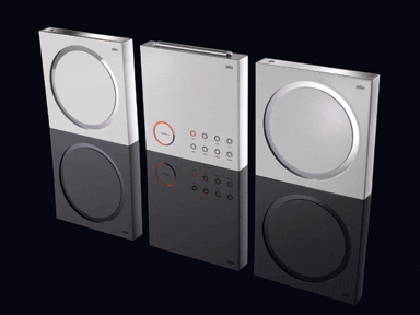 ---