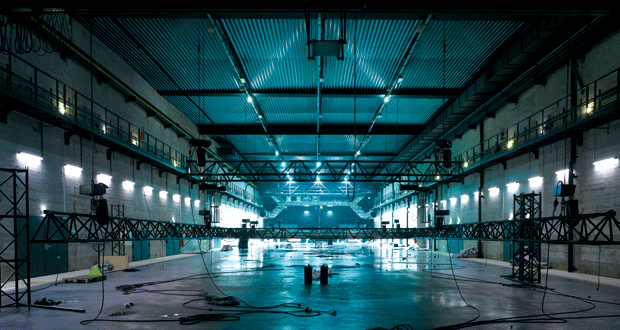 The massive concrete bunker, in the Atlantic city of St Nazaire, was designed to protect German submarines from Allied air raids. Since the war it has been used to store fertilisers, all the while rotting in the rain and blocking the city from its harbour.
Now it has been turned into a massive exhibition space for modern art and a concert venue – without sacrificing its severe aesthetic, says project manager Hans-Michael Földeak.
"We really wanted to keep this brutality and monumentality of the exterior and the interior without celebrating it," says Földeak. "Not to make it softer and not to make it heroic but just do the best with it, in the same language."
One exterior addition has been made to the structure: a geodesic dome on the roof that serves as a beacon for the building.
The dome started life as an expensive fantasy on the part of the architects. "We had the idea, we were in contact with American dome builders, but it was just far above what we could afford," says Földeak. "So we had the idea to find something second-hand."
LIN contacted the German Ministry of Defence who told the practice that, by chance, they were just about to demolish the radar dome at Templehof airport in Berlin. Instead of destroying it, the authorities donated it to the city of St Nazaire. "We really just cleaned it," adds Földeak, who has now left LIN to set up his own practice.
images Christian Richters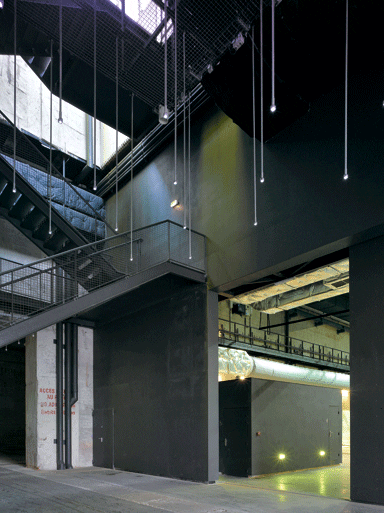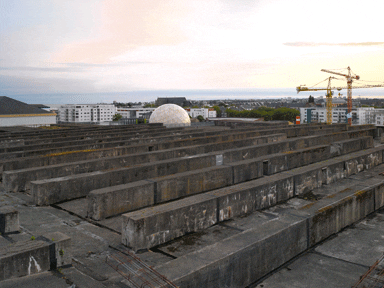 A U-boat base built by German forces occupying France during the Second World War has been converted into an arts venue by Berlin practice LIN Architects – and topped off by a gift from the German military.
---