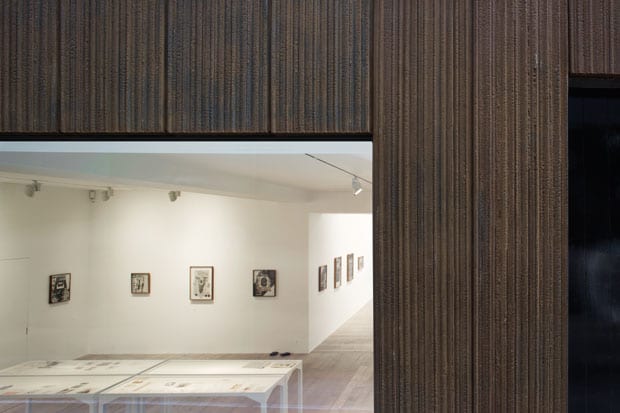 words Justin McGuirk
A fire swallowed the two Georgian silk merchants' houses that have now become Raven Row, a contemporary art centre in London's Spitalfields. The centre was designed by 6a Architects, which embedded the memory of the blaze into the building's new fabric.
A far cry from its restored Georgian frontage on Artillery Lane (formerly Raven Row), the back of the building has a rusted steel facade cast from charred timber. Photographs of the burned-out building from the 1970s inspired the architect to apply a traditional Japanese charring technique to the new exterior surfaces, including two raised skylights.
"We wanted to preserve some of the lost or forgotten stories of the building, and we were fascinated by the surfaces," says 6a's Tom Emerson. "The documentary photography shows how the rococo detailing collided with the fire but was not erased by it, and the texture of burnt wood is rich and full of complexity."
Inside, 6a excavated down into the building to insert two galleries brightened by the charred skylights. The way the rooms are sunk below street level, pedestrians pass the rear window with their knees at eye level. "Unlike many galleries, this doesn't deny the street," says Emerson. He describes the galleries as "rooms": "They're very domestic. They're not 'spaces' – that idea is alien to a building like this."
The galleries continue upstairs but the white cubes become a warren of ornamental Georgian rooms. There are no corridors or circulation spaces, you just proceed from room to room through a sequence of surreal double doors (formerly for the masters) and concealed jib doors (for the servants).
One whole room on the first floor was stripped out in the 1920s and sold to the Art Institute of Chicago as an exhibit. With a little detective work, 6a discovered that it was returned in the 1980s and was languishing in an Essex warehouse, so they reinstated it with all the mouldings. Ironically, its dispatch to America meant that it was the only room to escape the fire.
Slightly incongruously, given the Georgian setting, Raven Row is set to be a hotbed of new media art, reflecting the interests of founder Alex Sainsbury. The opening show, however, is a retrospective of the American "mail artist" Ray Johnson.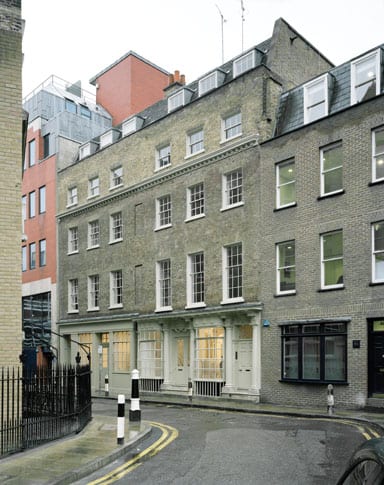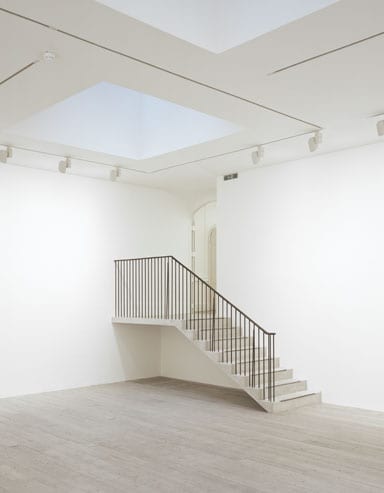 ---