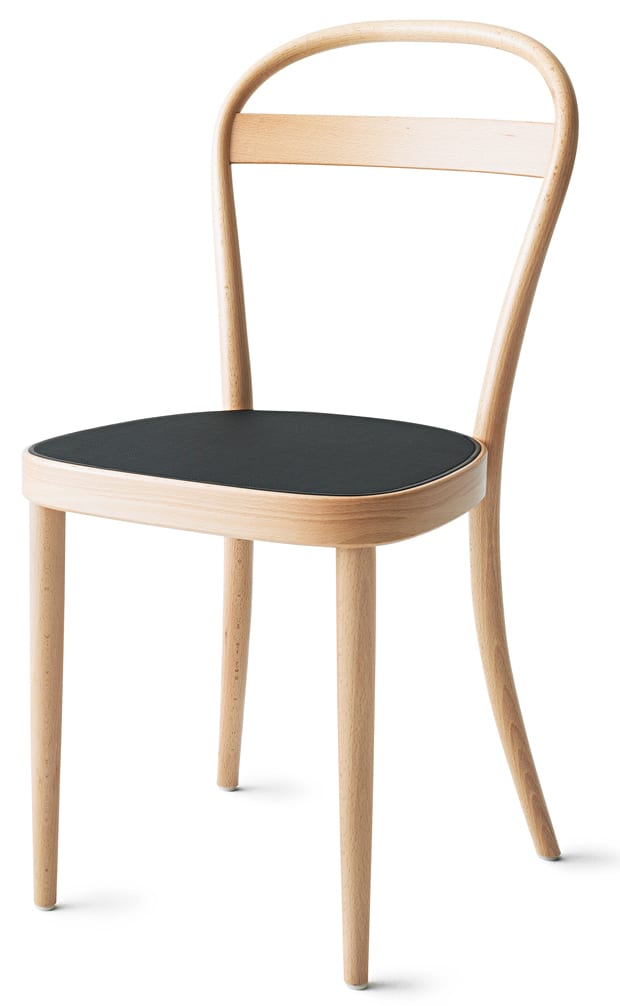 words Johanna Agerman
Muji and Thonet have collaborated on a range of bentwood and tubular steel furniture. Conceived by James Irvine and Konstantin Grcic, the pieces are a 21st-century rehash of Thonet's classic bentwood No 14 chair and Mart Stam's and Marcel Breuer's cantilever B32 chair.
"We see so many chairs that are similar to the original Thonet styles and thought that we should make our own update," says Phillip Thonet, director of Thonet.
Muji took on the project because it felt an affinity to founder Michael Thonet's original idea of creating an industrially produced chair for the "common citizen."
The collection, manufactured at Thonet's headquarters in Frankenberg, Germany, is made up of two bentwood chairs and a table designed by Irvine and a tubular steel chair and desk by Grcic. Prices start at £110, so it's still a little out of the reach of the "common citizen", but it is at least a start.
---