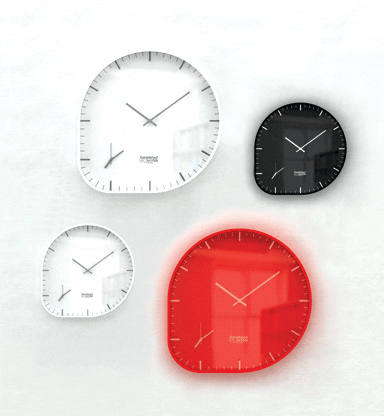 words Jonathan Bell
The Design Museum shop is a depressing place. Every flat surface is carpeted with shouting monographs, hemmed in by cabinets crowded with one of the capital's largest collections of designer schlock, impeccably packaged tchotchkes that proudly bear the imprint of a grand designer or big-name brand. On this evidence, "design" means visual one-liners, witty juxtapositions or repurposed materials, statements of taste that add yet another stratum of consumer goods to the landfill. There is no longer any such thing as the unconscious object. Everything is mediated by our perception of "design", the legacy and influence of the accepted canon of so-called design classics, with their assumed functional perfection. What's left over is driven by a self-conscious intersection of taste and fashion.
Does Industrial Facility's new exhibition at the Design Museum offer a counterpoint to this designer-led consumerism? Founded in London in 2002, Industrial Facility is Sam Hecht, Kim Colin and Ippei Matsumoto. The studio has built strong relationships with a select number of forward-thinking clients, allowing them to concentrate on creating objects that intrigue, satisfy and, they believe, simply work. Sobriety is the overwhelming emotion. Alongside the Design Museum's other shows – Tim Walker's elaborate baroque-stroke-bohemian constructions depicting the English media and landed aristocracy, and the increasingly corporate oeuvre of Richard Rogers – Industrial Facility's works appears almost mundane, a collection of discreet monochrome objects presented without fanfare.
The exhibition comprises two elements: recent works by the studio itself and new "acquisitions" in Hecht's "Under a Fiver" collection. The display is simplicity itself, a series of glass-topped cases in which objects are laid out as if specimens or fragments of some half-remembered culture. Under a Fiver is especially reminiscent of anthropology, a contemporary update of the Victorian repositories of mysterious wonders. The act of curatorship has turned the everyday into a group of fetish objects, grouped by form, colour and function as if posing for Michael Craig-Martin or Martin Creed.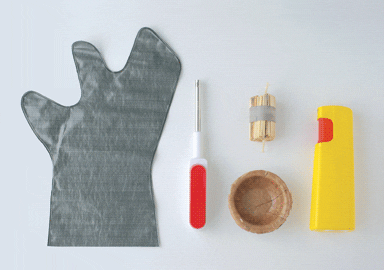 Some objects from Under a Fiver
The Under a Fiver exhibits veer between the strictly functional and the delightfully gimmicky, like the miniature Ear Commuter Alarm sold to dozy Japanese salarymen to prevent them from missing their stops. Or the bottle of Heinz sold only to American restaurants, made of red plastic so as to appear perpetually full. These objects fulfil needs – however fickle – that are culturally specific.
Contrasted with the gaudy thrills of Under a Fiver, Industrial Facility's projects take on a serene, eternal quality. With an aesthetic that makes each lump of plastic appear sculpted, not moulded, with controls reduced to the bare minimum and a sense of character that avoids the Japanese kawaii (cute) trap, even that Christmas stocking staple, Muji's City in a Bag series (a desk toy for grown-ups), is played straight-faced.
Industrial Facility wants to create new identities for "lost objects", like the Ten Key Calculator, which mimics the keypad on a conventional computer keyboard, reshaping the ergonomics and operation of the basic calculator according to the way most calculations are performed – on screen, using software facsimiles, with data entered on the keypad. Similarly, the DVD/LCD project (prototype only) uses the visual language of the Super 8 projector, placing the DVD upright and visible like a spool of film, to convey function and make an emotional connection with the past. The studio writes that the design was an attempt to "find form for something that is currently without typology", a status akin to limbo for the modern consumer product.
In a sense, the studio's role is to add a value that goes beyond the monetary, ensuring that strict functionality is always combined with cultural relevance. Its confession that "design will always be a servant to capitalism" lifts the burden of expectation; these are objects with their self-conscious impulses expunged.

Picturemate printer for Epson
Good design is a dualist state; it exists only because it is better than bad design. Without bad design, there would be no design at all, just objects. Ultimately, however, there is still something cultish about Industrial Facility's work. For all their beauty and appeal, these objects are not archetypes. The Epson Printer is not the ultimate manifestation of its genre, nor is the LaCie hard drive the last word in portable storage. They're all simply more choices among many, part of the relentless diversity that characterises industrial production and consumption (and illuminated by Under a Fiver). Industrial Facility states that "design has become too entertaining for its own good". The onus is on us to find some other way of amusing ourselves.
Industrial Facility: Some Recent Projects is at the Design Museum, London
9 May – 7 September
www.designmuseum.org
top image Two Timer clock for Established & Sons

Circumference watch for Muji

IF4000 knife for Taylor's Eye Witness
---