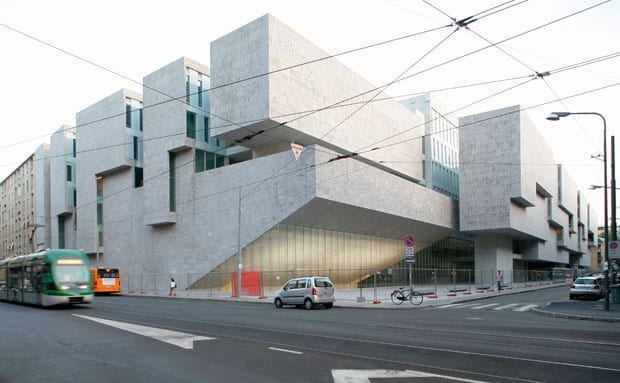 words Beatrice Galilee
Far from the Prada stores and Armani boutiques Milan is famous for, a new building for the Bocconi University has been designed by Dublin-based Grafton Architects.
This monolith in the south of the city, clad entirely in local ceppo stone, opens this month. Local means local – the university bought an entire quarry just an hour away from the campus.
An invited competition saw Grafton beat the likes of Diener & Diener and other minimalist Swiss masters. Their win and the execution is surely a significant step for Irish architecture. "It's important because Irish architects rarely get invited to these competitions or put on these lists," says McNamara.
The new building houses seven departments and 24 research centres for 1000 teaching staff. It also has conference rooms, underground parking and an auditorium with a foyer and exhibition
area. Instead of sinking the auditorium below ground, the architects have lifted it so the raked seating creates an opening, "like a mouth", to the street.
Although primarily for the university's science students, the auditorium will be open for public lectures, and eventually plays and concerts. The architects used courtyards and gardens to create natural light below ground. "It's like we have created two worlds" says McNamara. "It's about natural light but there is continuity between university and the public."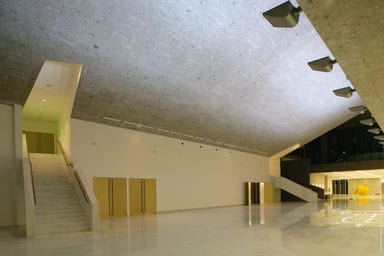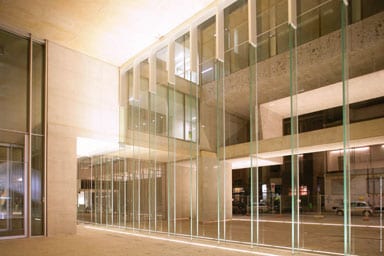 ---