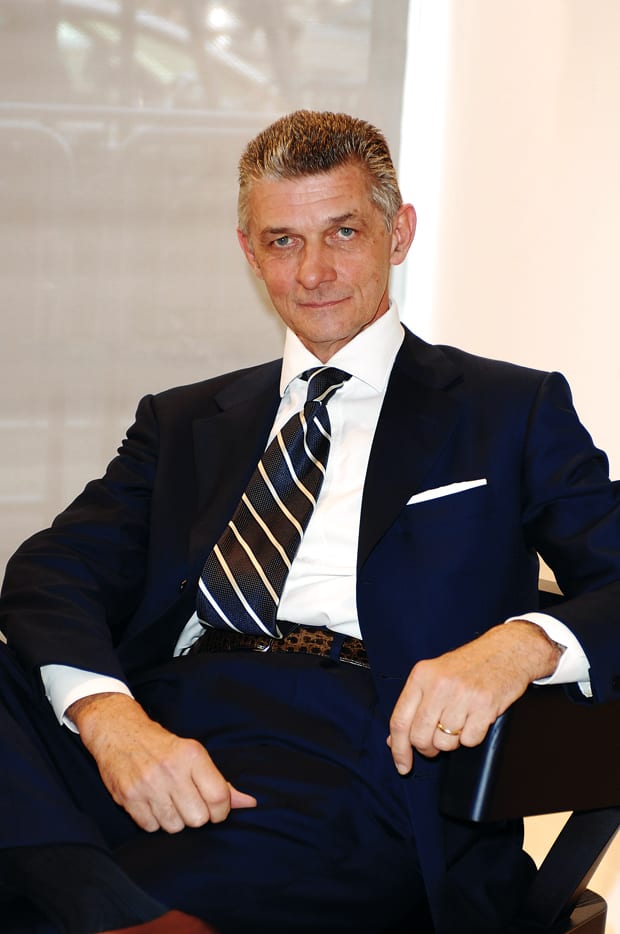 words Justin McGuirk
This year's Milan furniture fair is shaping up intriguingly, with some of the most important brands not exhibiting at I Saloni. The founder and art director of Cappellini gives us his predictions.
There's a lot of anticipation about what Milan's going to be like this year.
For sure, in 2009 we are at the beginning of the problem, and it will be a very difficult year but we have to be ready for 2010 when the market will start again. People aren't spending money, they are waiting, and for some companies that will be a sort of natural selection. But I think it is very important to be just a little bit positive and to try to work on innovation, otherwise we'll kill ourselves. That's why Milan this year will be very important. Maybe people who stayed four or five days before will only stay two days. But the most important thing is to try and be really very serious, with good products and not so many parties. If we don't go ahead with research and good products I think that could be a big problem for the future.
What about for Cappellini itself, what's going to be different this year?
We have to look for the real needs of the market, but we haven't changed our strategy. As Cappellini we will present a diversity of products: expensive ones by Mendini and Kuromata but on the other side a less expensive Mendini chair and an inexpensive Jasper Morrison table that are both very interesting. And we are still presenting products by new young designers. I think that in this moment we have to try and give to the market a little surprise.
Do you think the market is demanding slightly different things?
Frankly I think nobody needs a new table and chairs. This means that we have to work on really strong products that, when people see them, they understand they can't live without them. Today design customers have Cappellini on one side but they can buy Ikea on the other side. The new consumer freedom means people do not want to spend money for nothing, they want to invest in products with the right value and they like to mix things. So for sure we have to think about how the consumer is changing. Today there is no more monoculture.
There's a lot of positive spinning of the recession suggesting it's an opportunity to change things. Do you believe that?
A few months ago I was afraid about the future. At that time I was speaking with the people of Walt Disney and they told me their company was born in 1929, in a recession. If you see their huge worldwide success it means, OK, you have to work double, but during a recession good ideas can come out.
Which other companies will you have your eye on?
There is a group of companies that I respect a lot. Moroso is an interesting company, and a very good friend of Cappellini. With Established & Sons, their next step will be very interesting. Because I think they are like Cappellini 20 years ago. It's an important step passing from a small company to an industrial, global company.
You're also working for Superstudio this year.
Yes, on one side I'm Cappellini, on the other side I've taken the art direction of Superstudio in Zona Tortona. We've transformed Superstudio with the concept of the "temporary museum", where we will have design objects but also installations – research from art to design technique, which is quite important. I will present also, with the mayor, our ideas for a new expo in 2015.
How do you cope with the fair?
Ha! The night before the opening of the Salone I usually finish work at 4am. I try to live 20 hours a day during the Salone to see as much and meet as many people as I can.
---