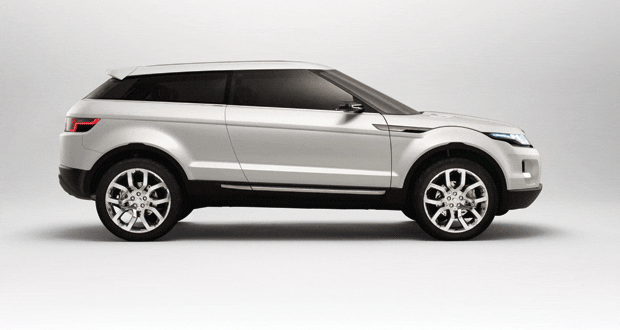 words Sam Jacob
A glimpse into the future of Twickenham car parks and Point-to-Points across the land was unveiled at the Detroit Motor Show in January. The Land Rover LRX concept car is a compact SUV with a sci-fi twist on Land Rover's design language.
The exterior skin folds, rolls and crimps, replacing the marque's traditionally boxy appearance with what the chief designer calls "sophisticated surface". And it has the most beautiful brake lights, like origami flowers.
But it's the interior that really surprises, with its pimp-my-hipflask concept. The car's engineering is exposed: you can see its structure in the polished metal spine and in the exposed frame below the rooflight. But rather than left raw, it has careful sculpting and high-spec materials.
The seats are slim and fold with the articulation of a Chris Cunningham robot. They're made from brown leather that's reminiscent of cricket balls and leather satchels. The lighting can be changed to suit the terrain you are driving on.
There are some imaginative takes on Land Rover's culture. The boot has a champagne chiller, a cool box and speakers you can detach, dock your iPod in and take to a picnic. There are grooves that will hold a couple of bikes. And there's even integration with your iPhone – slot it in and the car's ignition button comes up on the screen.
It's Land Rover's language put through a process of "premiumisation" – and it's the brand's bid to take its engineering heritage to an age of super-luxury.
images Landrover

The look has subtly moved from traditional jeep to a more car-like appearance

The luxury interior with 3D-effect dashboard graphics
---