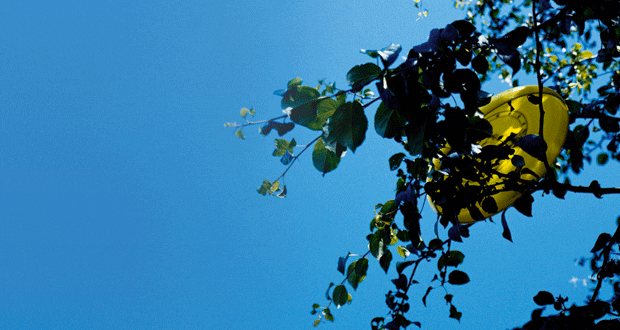 words Justin McGuirk
It often seems as though there is an infinite variety of trainers to choose from, enough for almost everyone to feel unique. But there is always that moment in the shoe shop – surrounded by a kaleidoscope of lurid rubber, leather, canvas and foam – when you taste defeat and long for a pair of trainers that don't make you look like an astronaut. At this point, you may find yourself considering the most popular shoe in history, with close to 800 million pairs sold, the shoe that transcends more fashion boundaries than any other, chameleon-like in its versatility, enduring in its appeal. As soon as you try on that Converse All Star, you join a lineage that stretches back the better part of a century.
Converse is 100 years old this year, a fact that demands some consideration of its flagship product. The All Star is the Rasputin of shoes – it ought to have been killed off long ago, but it's still walking. They were popular with greasers in the 1950s, punks in the 70s, grunge kids in the 90s, and are still worn by throwback followers of those fashion statements today, along with skaters, surfers, popsters, metallers, nu-ravers, nerds, crusties, hippies, indie kids and dads. They are not particularly popular with Goths, hip hoppers or genuine sports players. Mostly, they are the trainer of choice for Joe and Jolene Average.
All Stars are a paragon of how the counterculture becomes the mainstream. They are the ever-acceptable face of sneakers: so ubiquitous they're invisible, so adaptable you can wear them at dogfights and bar mitzvahs. They are cheap enough to be eminently replaceable and they look just as good – in fact, better – when they're falling apart. No wonder they are imitated at every level of the fashion hierarchy – down the market (£10) or down Margiela (£200).
We have basketball, a game specifically invented to spend the energy of America's wild youth, to thank for the design. It was still a young sport in 1917 when Converse came out with the All Star, and so the two things grew up together. The shoe catered itself to the sport with an orthopedic shank that offered ankle support and a moulded rubber soul with serrated edges that gripped the court. Its endorser-in-chief was a young basketball prodigy called Chuck Taylor, who later became Converse's key salesman and eventually part of the brand – his name was added to the ankle patch more than six decades before Michael Jordan lent his name to a pair of Nikes.
The design has hardly changed since the first model. Which is to say that it has changed dozens of times – each one meticulously documented by some Chuck-head – but not in any substantive way. The most significant difference came when Nike bought Converse in 2001 and started making slightly cheaper All Stars in the Far East. But essentially it is still a First World War-era design, disproving the capitalist maxim that growth demands novelty, as long as you discount all the novel colours, patterns and artists' limited editions released over the years.
It's laughable just how archaic the design is compared to contemporary basketball trainers, which are less about the court than the air above it. They look like spacecraft and are designed to be the shoe equivalent of six pogo sticks. The All Star's canvas – a military material – and basic rubber sole are, let's say, earth-bound. Indeed, the branding on the ankle patch denotes a fossilised sense of mid-century Americana: the star, the name "Chuck" and the use of cursive no less. Sports gear relies on technological evolution, but the All Star isn't about performance, it's about history. A sports relic but a street classic.
image Andrew Penketh
---