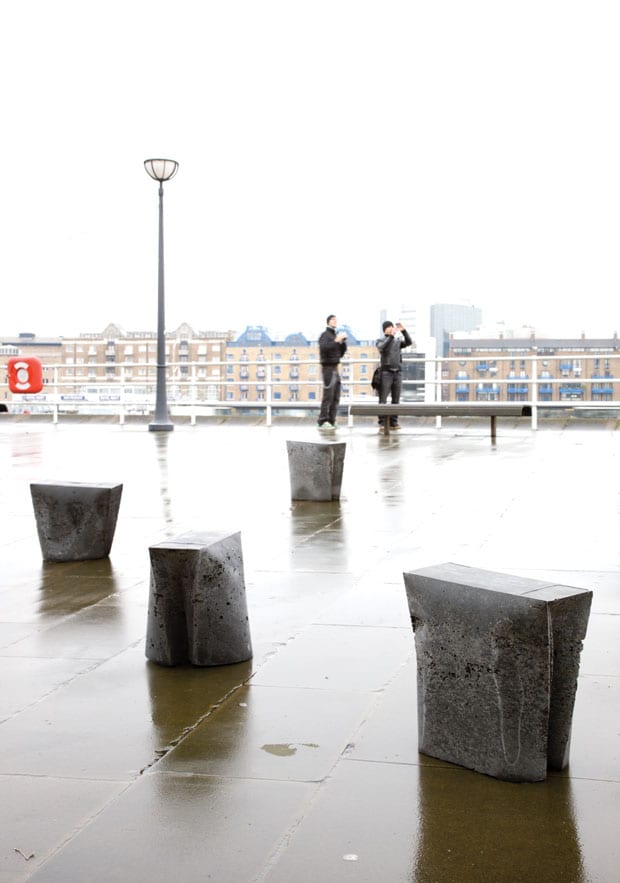 words Johanna Agerman
Bag stools is a collection of urban furniture cast from the negative space of upturned paper bags, making the base of the bag a perfect seating area.
Designed by London-based Gitta Gschwendtner, they serve as a comment on consumer culture. "Because we all consume too much I wanted people to acknowledge what's around them and to create a piece where people can contemplate their surroundings," explains Gschwendtner, who was commissioned by the Design Museum in London.
Although they make a fragile impression, appearing to crumple under the sitter's weight, they are in fact sturdy little pieces, cast in woodcrete, a mix of woodfibre and concrete. When they leave their current position outside the Design Museum, Gschwendtner is packing them up and bringing them to an exhibition and auction at Drouot-Richelieu in Paris in March.
---