words Diego Garcia Scaro

An outcrop of granite slabs lies in a former cattle market square, just outside the medieval city walls of Ávila. Designed by architect Francisco Mangado, it is part of the new Exhibition and Convention Centre in this Spanish town, which is perched atop a rocky hill surrounded by the dry, hard landscape of the Castilian plateau. The freeform structure, which houses an exhibition space, appears to grow from the ground, and stands in stark contrast with the box-like convention hall next to it. It is a building with a split personality.
"Ávila is a dense site, both in terms of its high occupancy and the tough rock supporting it, and from which it is constructed," says project architect José María Gastaldo. "The centre draws from the rough granite boulders breaking out of the earth, and the granite that has been neatly sculpted into the medieval walls."
The architecture also works the landscape in a more elemental and practical way to accommodate the many functions of the building. Rather than carve out the difficult terrain, the height of the building relates to the ground level at the foot of the medieval walls, and covers the sloping site to create a cavernous underground space. The five-storey-deep interior is surprisingly light and spacious. The building's skin is traversed by skylights and windows of irregular shapes and a layered, semi-reflective glass cladding inside then bounces it around.
"We didn't hide the building. We take the cue from the city's medieval walls, and then fall back to minimise the impact on the site," says Gastaldo. This also means that the roof effectively becomes the face of the building when seen from Ávila, which is 25m above. "The granite creeps up from the ground onto the walls, and turns the roof into the stucture's fifth facade."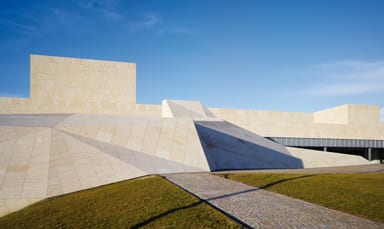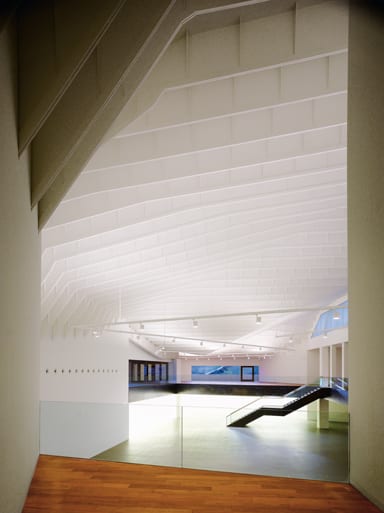 ---