Brooklyn Bridge, construction of which was overseen by Emily Roebling
Women make up a mere 13 per cent of the industry's workforce. But in the #MeToo era, asks
Bryony Hancock

, are things finally starting to change?

For women's rights, 2018 has been a year of progress. Following the Weinstein scandal and subsequent #MeToo campaign, our gender-political landscape has altered dramatically. Conversations that previously would have crossed the taboo boundary – about sex, mental health and gender discrimination – are finally being aired. But despite these apparent steps forward, there's at least one industry in which women are drastically under-represented: construction.

According to the Office for National Statistics, women constitute 13 per cent of the construction industry. It has one of the worst gender pay gaps, at 25 per cent – fair cause to place trade giants such as Balfour Beatty, Morgan Sindall and Kier under fire. But it's not just an issue of pay: women aren't getting into the industry in the first place.

The umbrella term 'construction' is stigmatised. Dirty, dangerous, laborious, masculine – it conjures images of hard hats, beer bellies and wolf-whistling. At the turn, of the 19th century when industrial and engineering techniques progressed full-throttle, death was commonplace. Six workers died during Marc Isambard Brunel's attempt to tunnel under the Thames. Across the pond, the 1909 Chicago Crib Disaster saw 70 men either drowned or burnt beyond recognition. Yet, with today's technological advancements, these disasters are no longer part and parcel of the job.

Construction also isn't just bricks and mortar. The industry needs to be more active in highlighting the roles available: project managers, site supervisors or consultants. Furthermore, with Brexit looming, many are concerned about skilled workers leaving Britain for a greener EU-shade of grass: recruiting more women could help to relieve this shortage.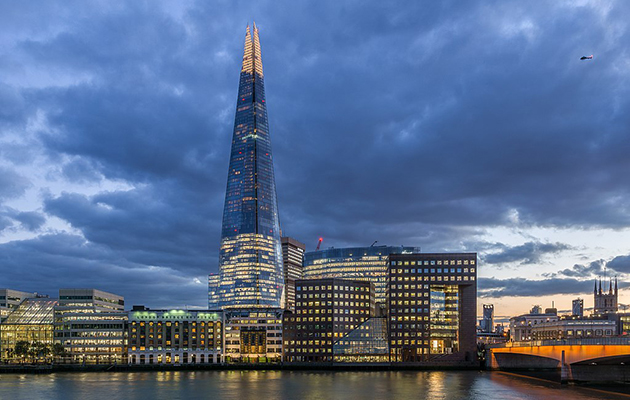 The Shard in London, where Roma Agrawal was part of the structural engineering team
Thankfully, there are pioneers breaking into this boys' network. Women in Construction (WIC) is an independent not-for-profit organisation that bridges the gap between recruiters, contractors and employees. And there are other enterprises, like Chicks with Bricks and Lady Builder, that make the issue more approachable, if somewhat infantilising.
Roma Agrawal, one of the structural engineers on the Shard, has long been a role model for diversity. Her new book, Built, not only depicts her love for structures but espouses unsung female constructors whose stories have been buried under centuries of misogyny. One memorable account is of the manufacture of the Brooklyn Bridge in the 1870s. When chief engineer John Roebling died, his son Washington took over – only to become ill himself. After secretly teaching herself engineering, Washington's wife Emily stepped in and managed the completion of the bridge. 'I have the feeling,' Agrawal says, 'that there were very entrepreneurial women around, but their stories have been lost.'
Part of the problem lies in how women are advised in their career choices. Apprenticeships are being shunted in favour of universities, when often academia and a £50,000 student debt to boot only adds to the surplus of overqualified undergraduates unable to find work. In universities, there is an overwhelming gender gap in subject choice, with men outnumbering women in the STEM courses beneficial to positions in engineering and construction. In response to this, Balfour Beatty has cultivated a partnership with educators to boost uptake of STEM subjects. In a similar vein, Amey has launched a STEM ambassador scheme to visit schools and youth groups such as Girl Guides.
It is essential that we keep conversations about diversity flowing. Other typically 'male' vocations such as plumbing, computer programming and carpentry are still rife with imbalance and urgently need addressing. The gates have been opened: let's hope they stay that way.
---