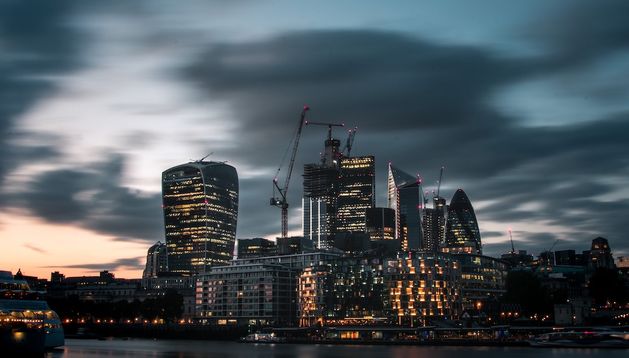 The Bartlett Faculty of the Built Environment is making a promise to help make the industry representative of society
One of the UK's top architecture schools has announced plans to create over £1 million worth of scholarships for students from under-represented backgrounds with the aim of tackling the lack of diversity in the built environment industry.
UCL's Bartlett Faculty of the Built Environment is calling the scheme the Bartlett Promise, and pledges to use £1.2 million a year to fund scholarships for undergraduate degrees across several of the faculty's schools, including courses in architecture and planning. The scheme is initially open to potential students from the UK and EU with a low household income, though the faculty team says it plans to extend it to international students.
The built environment remains a male-dominated profession, with figures from the Office for National Statistics showing that 75% of architects and 87% of chartered surveyors are men. BAME representation in the professions is significantly lower, with 9% of architects and 4% of chartered surveyors coming from a BAME background.
The huge gap in representation is an issue that other schemes in architecture sector have been established to tackle, including the programmes run in practices by the Stephen Lawrence Trust, with additional support from RIBA announced in the summer. Design Can, founded in August, is also a collaborative effort among creatives, including designers, artists and curators and editors, to push for greater representation of people from under-represented backgrounds, including the BAME backgrounds and people with disabilities.
22 Gordon Street, The Bartlett. Photo by Jack Hobhouse
'Society works for everyone when it is shaped by everyone, but right now that's not happening," said Professor Christoph Lindner, Dean of The Bartlett, Faculty of the Built Environment. 'We know that the cost of education is a very real barrier for many – the Bartlett Promise will help to address that by removing this barrier to entry while providing additional support.'
As part of the scheme, students will also receive mentorship and careers advice while they study, helping to overcome the often-closed networks of the industry. Eventually, the Bartlett plans to expand what The Promise covers to include schemes in primary and secondary schools to open up an understanding of the roles within the built environment for children who aren't aware of the paths potentially open to them.
To start with, UCL is offering ten places, with plans to increase the number of participants over the next decade. The scheme will be open to pupils from low-income households, set at up to £42,875 a year, and will also consider other criteria, including being an ethnic minority or a care leaver, having been eligible for free school meals, or having a disability.
Speaking about the wider ambitions of the Promise, Dr. Kamna Patel, the vice-dean for equality, diversity and inclusion at the Bartlett, said, 'The Promise shines a light on how higher education and built environment professions exclude certain voices and experiences. This impacts how urban areas and urbanisation are imagined and planned for. We intend to change that.'
---