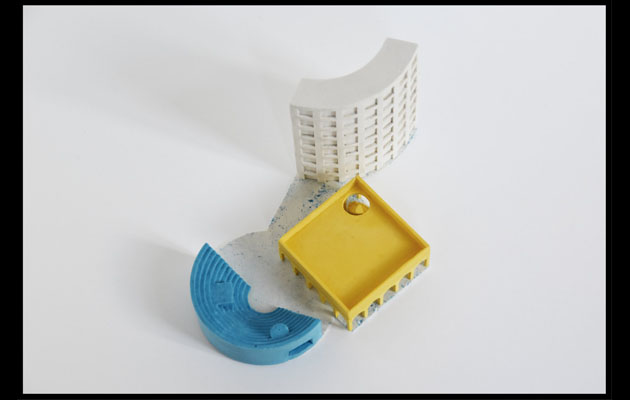 NP2F on Mario Sironi's Fiat Pavilion. © Drawing Matter and the architects
Celebrating the links between architects of past and future through the work they do, Alternative Histories is a new exhibition of models and drawings curated by Jantje Engels and Marius Grootveld in conjunction with Drawing Matter, a forum dedicated to architectural drawing, and the Architecture Foundation.
For the exhibition, Engels and Grootveld, authors of of Building Upon Building, which asked architects to imagine extensions to historic buildings, invited more than 80 contemporary architects to interact with the work of designers of the past, taking inspiration from drawings in the Drawing Matters archive, which has a collection of drawings and sketches stretching back centuries.
Each practice was tasked with responding to a drawing – from the frontispiece of Marc-Antoine Laugier's 1753 'Essai sur l'architecture' to sketches by Carlo Scarpa from 1970 – in the form of a model. Each model had a certain set of criteria to fulfil – it had to fit within the surface area of the original drawing and be transportable while imagining a different future for the drawing.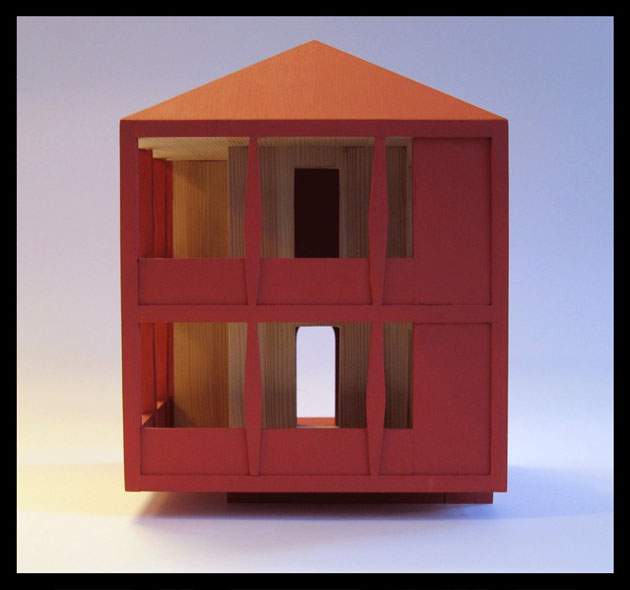 Mikael Bergquist on Peter Maerkli's Hobi House. © Drawing Matter and the architects
The extensive collection now on display in central London includes works from Carmody Groarke, David Kohn Architects, Sam Jacob, Tony Fretton Architects and many more. The models frequently take inspiration from a small part of the drawing, for instance in Hugh Strange Architects' wooden parabola, which takes its shape from one of the sketches in Carlo Scarpa's studies for a theatre; others are inspired by the concept and shape behind the sketch, as with Sebastian Multerer's model based on Louis Kahn's Kansas City Office Tower, 1972, which was based around the 'symmetry and proportion' of Kahn's proposed elevation.
The aim, according to its curators, is to offer a 'spectrum of interpretations of historical reference' alongside a look at different design methodologies and the process of interpretation and representation. In doing so, the scope takes in a swathe of architectural history, reaching back into the 18th century, taking in sketches by some of architecture's most famous names, including Le Corbusier and Otto Wagner, and reaching through the 1980s, 1990s and 2000s. The collection includes interpretations of Peter Märkli's Hobi and Haus Kuehnis, Cadbury-Brown's Royal College of Art Extension and Mario Sironi's Fiat Pavilion, all with strikingly different uses of colour and materials ranging from wood to resin.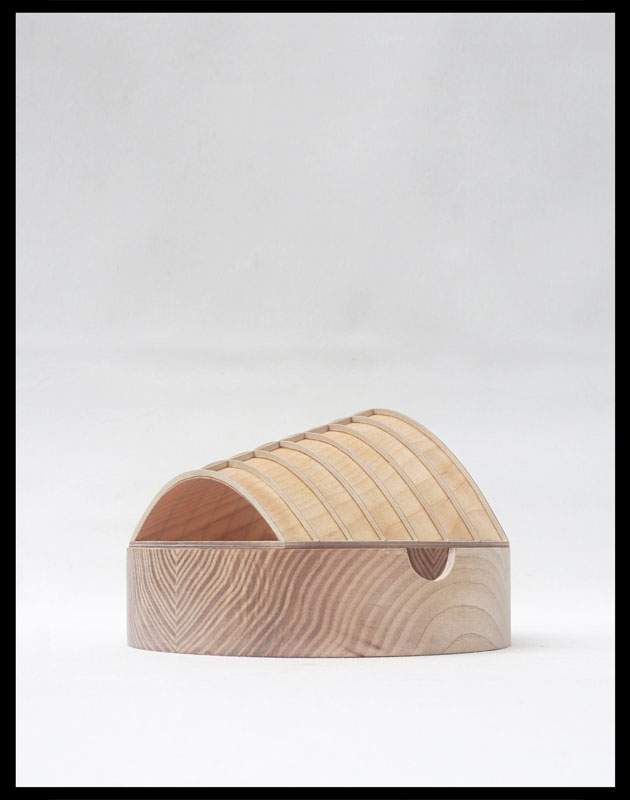 Hugh Strange on Carlo Scarpa's studies for a theatre. © Drawing Matter and the architects
In a world where much of design and drawing has become digital and reliant on CAD, seeing the physicality of models and the drawings that they are based on seems to re-emphasise the connections across generations of architects. The continued use of models and drawings in the creative process is something that continues to have vocal proponents across the industry and is also reflected in the recent exhibition of Eric Parry's drawings at Sir John Soane's museum.
The 88 models are on display at 6 Cork Street, allowing the viewer to thoroughly examine the different scales and materials chosen. Each week, architects, designers, historians and theorists will gather to discuss a different theme – Saturday began with a conversation about architectural model-making and the way architects interpret and reinterpret existing works. Future topics include the exploration of architectural history and its importance in the present, and a debate about the usefulness of architectural events and biennales.
Architectural Histories is on display until 14 April 2019
---