Water Garden by Junya Ishigami, one of the participating speakers at The World Around. Photo Courtesy of The World Around
A new forum called The World Around, aiming to bring architectural discourse closer to the public, is set to launch in New York this coming weekend
On 25 January 2020, former architecture editor at Icon and curator of architecture and design at MoMA, Beatrice Galilee, will be launching The World Around in New York. Set up together with private equity executive Diego Marroquin and Alexandra Hodkowski, an arts and business administrator, The World Around aims to be a new forum for architectural debate and dialogue that wants to engage a broad audience, ranging from practitioners to the general public.
Comprising a day-long event, the platform gives a selection of invited speakers a chance to give rapid-fire presentations on their work and engage in conversations with the members of the audience as well as their peers. Some of the world's foremost spatial thinkers, designers and architects will present their work, including MoMA curator Paola Antonelli, Elizabeth Diller, Noura Al Sayeh-Holtrop, Junya Ishigami, OMA's Shohei Shigematsu, Bruce Mau and Ibrahim Mahama, will present their work.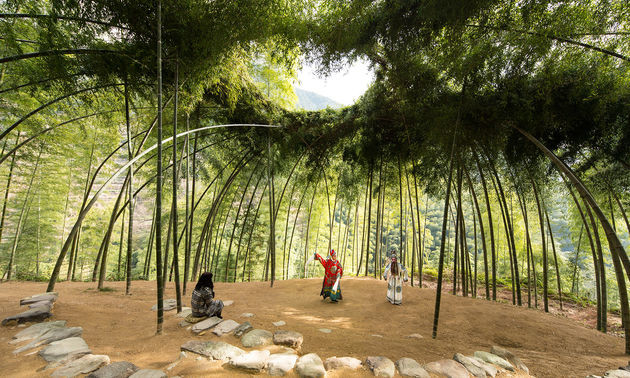 Xu Tiantian of DnA Design and Architecture, is also one of the speakers. Photo courtesy of The World Around
The presentations and conversations will be framed around a number of topics, such as 'Reconnecting with the World Around', 'Translating Identity: Design in the Age of Big Data', and 'Reconstructing the World Around.' This is designed to allow the event's organisers to tackle wide-ranging issues such as preservation, regeneration, the environment, as well as surveillance and data-driven architecture and design.
Tickets are sold out, but the event will be streamed online in order to reduce its carbon footprint and reach as wide an audience as possible.
The World Around NYC, takes place at the TimesCenter in New York from 10:30 AM to 6:30 PM EST. For more information, visit theworldaround.com
---