The 'zero-waste' project from Mario Cucinella Architects and WASP proposes a new form of mass-produced, biodegradable housing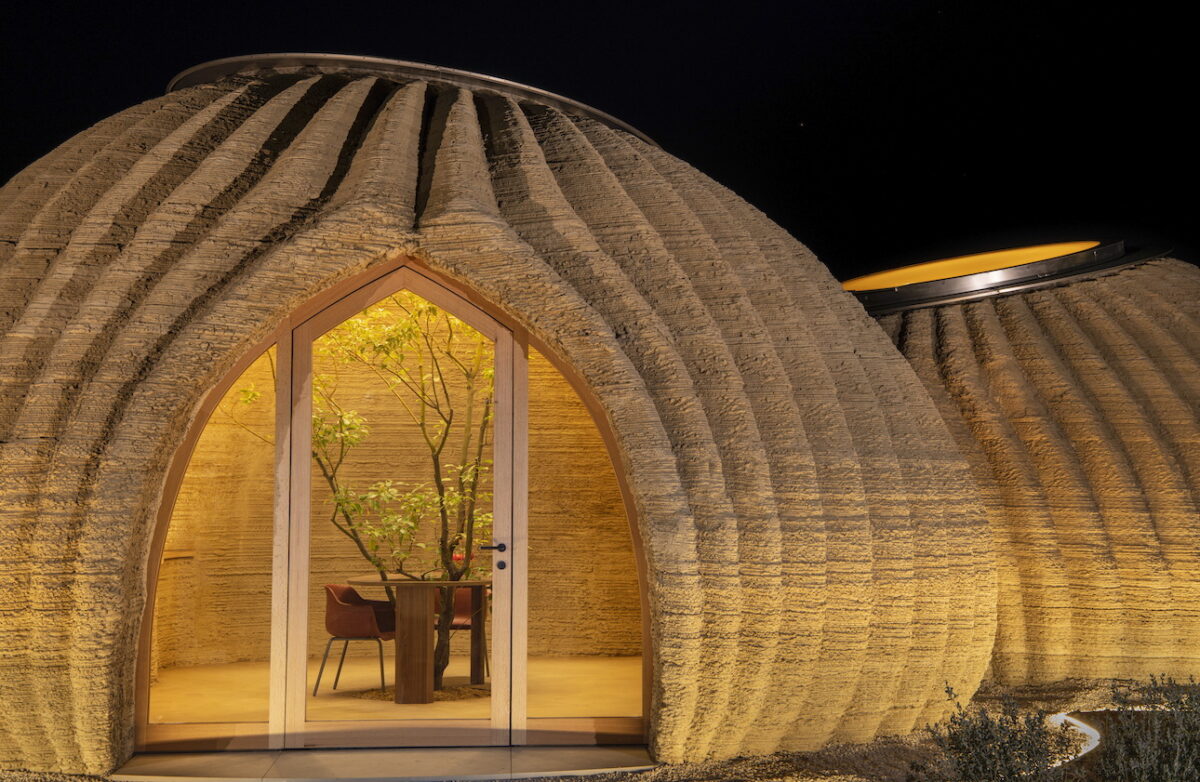 Words by Francesca Perry
In the Italian city of Ravenna, a new and curious type of house has been completed. Developed by Mario Cucinella Architects and 3D-printing specialists WASP, TECLA (Technology + Clay) is billed as the world's first 3D-printed house made from raw earth. The domed prototype home is not only low-carbon, an increasingly central concern in the building industry, it is also organic and biodegradable, constructed from the very ground it sits on.
The 3D-printing technology means the eco-homes can be produced quickly and on a mass scale, with proposed applications being for low-income communities or as emergency shelter, though one can also envisage an appetite from the luxury hospitality sector keen on eco credentials. (In aesthetic and purpose, it's reminiscent of the domed shelters Kanye West is creating in the Californian landscape, intended as a prototype of affordable housing.)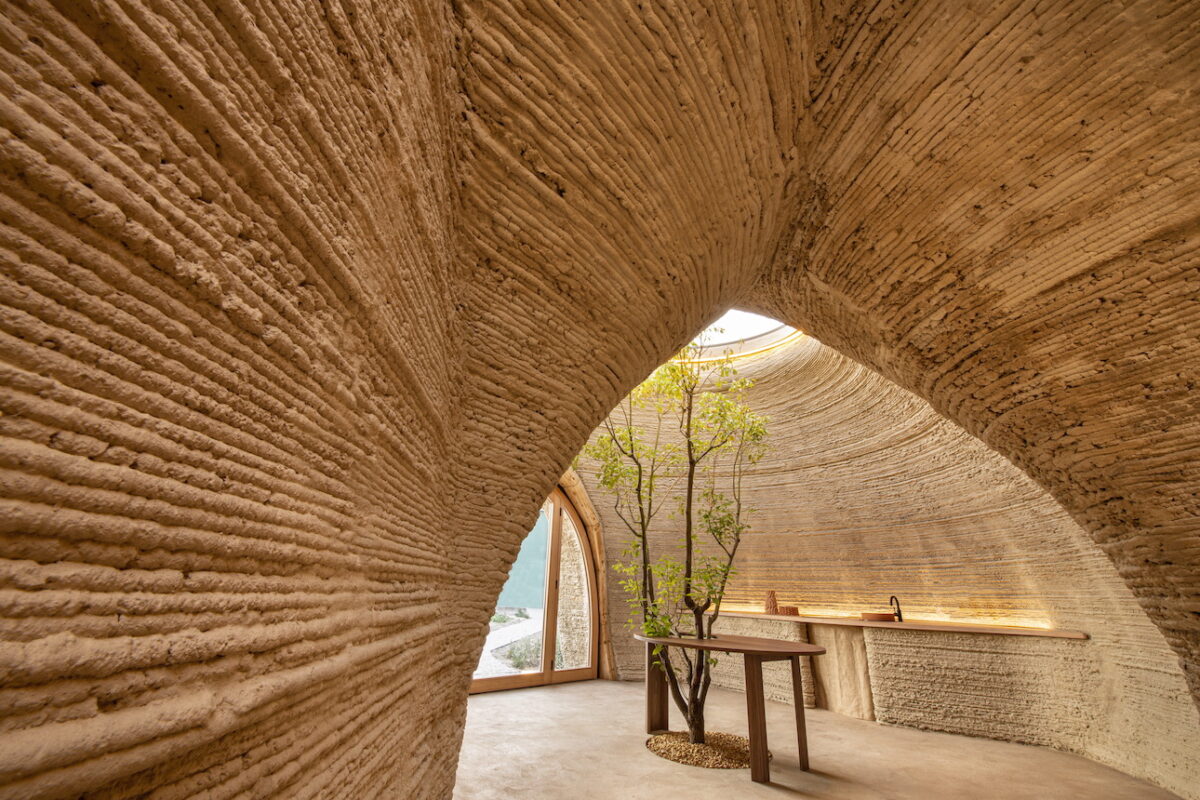 Inside, TECLA comprises a living area, bedroom and bathroom, lit by skylights above. Fitted furnishings, designed by Mario Cucinella, have been produced as part of the 3D-printing process. Multiple on-site printers completed the 60 sq m TECLA prototype in Ravenna from 60 cubic metres of earth, extruded in layers in 200 hours. The structure of the domed house is self-supporting, removing the need for scaffolding, and the project is described as zero-waste.
As it uses the earth from the land it sits on, TECLA's appearance and material composition varies depending on location. Cucinella describes TECLA as 'zero-kilometre housing', because it is created in situ from available building materials, without the need for transportation (although there is no clarification on where its glazed elements are sourced from). Surely, however, this means TECLA can only be created in areas that are not built up and where earth is available for extraction.
The TECLA initiative began in 2019, emerging from research into homelessness in different climates undertaken by SOS – School of Sustainability, the postgraduate training centre in Bologna founded by Cucinella in 2015.
'TECLA represents a new building paradigm, the foundation for a new sustainable way of living on our planet,' says Cucinella. 'The solutions to many of the problems faced by our planet Earth can be found in the earth itself.'  It remains to be seen, however, if these homes can work in the mass-produced scale their construction technology enables. Despite being biodegradable and quick to construct, the homes are still extractive, relying on expensive technology, and there is no word on their longevity or resilience.
Photography by Iago Corazza
Get a curated collection of architecture and design news like this in your inbox by signing up to our ICON Weekly newsletter
---