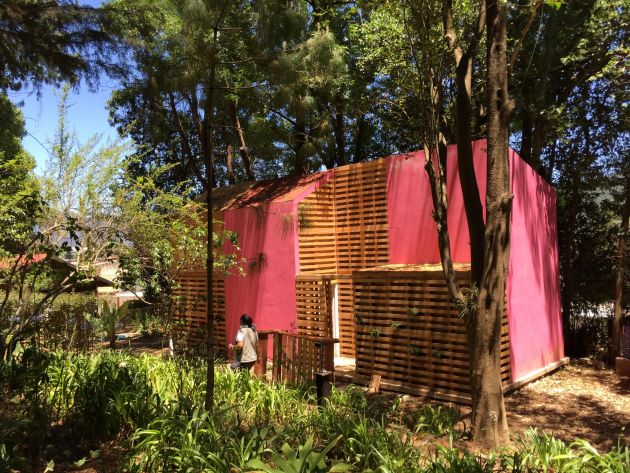 Tatiana Bilbao's Social Housing. Photo by Enrique Macias
Known or her human-centred approach to design, Tatiana Bilbao has worked on sustainable projects that showcase her distinct design philosophies
The Mexican architect and designer Tatiana Bilbao set up her eponymous studio in 2004 with the aim of integrating social values, collaboration and sensitive design approaches to architectural work. Based in Mexico City, the studio works on both vast projects like masterplans and affordable housing typologies and smaller objects like elegant furniture pieces. Many of its projects aim to unlock public spaces and send attention to unloved parts of the city.
In 2015, Bilbao presented a flexible building prototype that proposed a solution to Mexico's social housing shortage. This low-cost house can be adapted to suit a number of different residents and can expand to suit the needs of a growing family. At the time, Bilbao argued that not enough architects in Mexico were addressing the issues of social housing, which she said was urgently in need of attention. A full size prototype of the project was constructed in the Chicago Cultural Centre.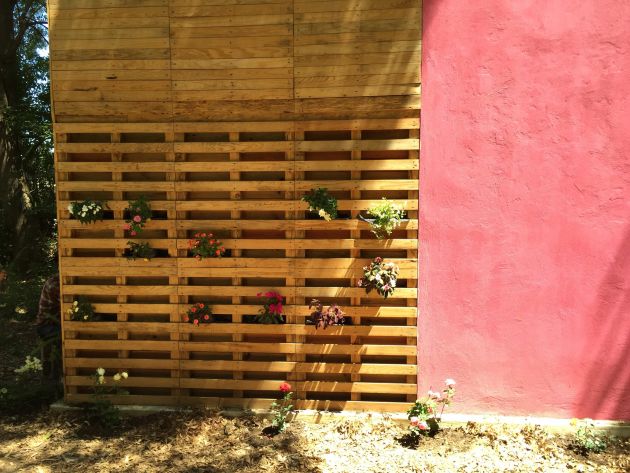 'Our house,' said Bilbao, 'proposes an idea of you choosing how you live. Do you want to have a kitchen? Maybe you don't. You want to have two floors? You can have two floors. You want to have one bathroom? You have one bathroom. You may not want to have bathrooms because in your rural area there's no sewage system, which happens very often.'
Read more: Tatiana Bilbao on why her modular housing is a response to a very particular housing need
As well as this social housing prototype, Bilbao was one 32 architects to be included in an experimental project in Hidalgo, Mexico, where each studio created an innovative low-cost unit as part of a community development. The community is called Housing Research and Practical Experimentation Laboratory. The other architects included Frida Escobedo, Ambrosi Etchegaray and Fernanda Canales.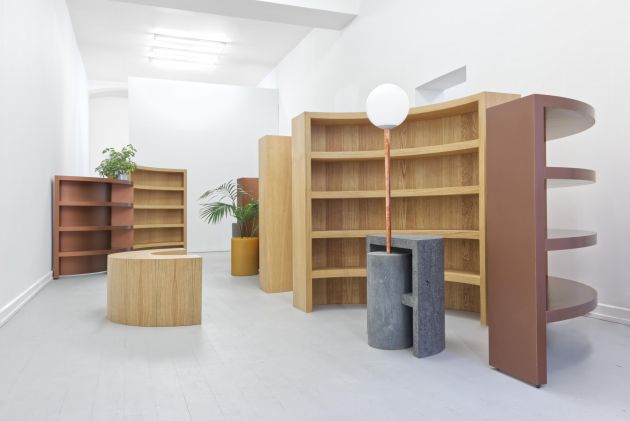 Growing With You furniture collection by Tatiana Bilbao. Photo by David Pascual
A private home designed by its owner Mexican artist Gabriel Orozco and brought to life by Bilbao was what first gained Bilbao the attention of the architectural world. Set up in the hills, the house was inspired by the Janitor Mantar Astronomical Observatory in India. It features a round, rooftop pool, a central dome and a Greek cross plan. The house is named Observatory House and is situated in Roca Blanca, Mexico.
One particualrly intriguing project is the Culiacan Botanical Gardens. Bilbao invited 35 of the biggest names in public art to create site specific work as part of the regeneration project, and designed amenities including orientation centre, auditorium, public bathrooms and pathways around the gardens. Her pathways weave their way around the gardens, connecting architecture to nature.
Collaboration with artists is common in Bilbao's work. For the Pilgrimage Route in Jalisco, she invited Ai Weiwei (with whom she had worked in China), HHF, Christ & Gantenbein and others to build interventions such as chapels and religious monuments along the walk, which attracts up to two million visitors every Easter.
Taller structures would act as way finders on the horizon for the pilgrims as they travelled along the dirt path through the mountains. Bilbao worked with Derek Dellekamp and invited other architects, both Mexican and international, to undertake the design of the different structures. Bilbao and Dellekamp contributed an open-air chapel, known as the Gratitude Chapel with an absolutely bare design. It comprises just four white concrete slabs that mark the four points of the cross.
Renders from Tatiana Bilbao Studio for the Mazatlan Central Park Aquarium
Last year Bilbao announced that her studio has moved decisively away from using renders, choosing instead to work from hand drawings, collages and iterative models to keep the designs in the physical, spatial realm instead of the digital. Many of these collages were displayed in an exhibition at the Louisiana Museum in Denmark in 2019. The exhibiition was named The Architect's Studio: Tatiana Bilbao Estudio and was the studio's first major retrospective.
Bilbao was born in Mexico City into a family of architects. Her grandfather, uncles and cousins were all in the architecture field. She studied architecture at the Universidad Iberoamericana where she obtained her Bachelor of Architecture and Urbanism degree in 1996. In 1998, Bilbao received an honorable mention and was awarded the best architecture thesis of the year.
She now teaches at many universities including Yale and Harvard. Bilbao's accolades include the Global Award for Sustainable Architecture from the Locus Foundation and the Marcus Prize in 2019. She has also been highlighted by many publications and design organisations as an architect to watch.
---