The London-based design duo has collaborated with The Fall to design its new retail concept store in East London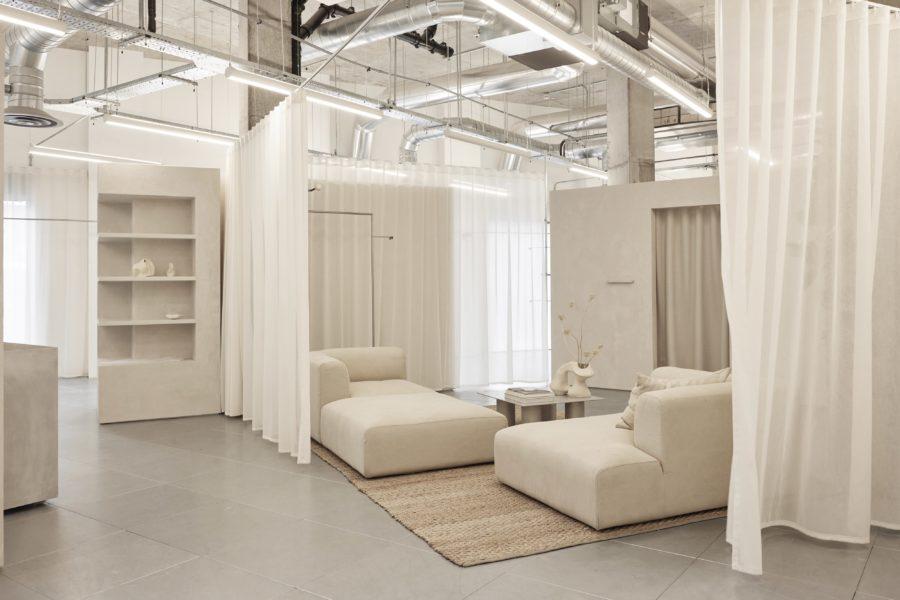 Words by Jessica-Christin Hametner
London-based design duo Studio Jey has joined forces with The Fall, one of the city's leading purveyors of contemporary bridal wear, to design a new retail destination in East London.
Aimed at elevating the bridal experience, The Fall was founded by Annelise Sealy in late 2019, and is committed to working with sustainable and ethical designers to close the loop on bridal consumption.
An oasis of calm and beauty offering a fresh take on bridal wear, the interiors focus on creating a modern customer experience, with a serene atmosphere achieved through a neutral colour palette and raw materials.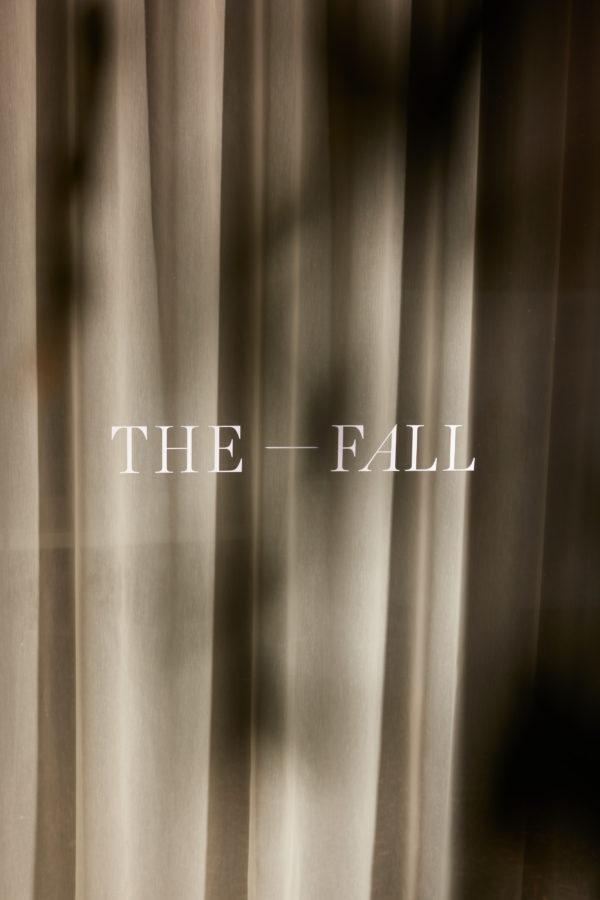 Known for creating considered spaces that are enduring, with a respect for form, honest materiality and craftsmanship, Studio Jey—which was set up by Jess Murphy and Josie de Guzman—applies a thoughtful design approach to its work.
Having outgrown its original bridal store, Studio Jey was tasked with designing a new, larger retail space for The Fall, whilst maintaining the existing design language that has become synonymous with the brand.
Like most of Studio Jey's work, every corner of The Fall's modern interior is filled with exquisite objects and thoughtful touches, be it bespoke furnishings, hand-finished clay plaster on the walls, or industrial style rails made from scaffolding with ceramic sculptural ends.
The perfect medley of minimalism and industrial design, the eye-catching space is both modern and sophisticated, with a curated selection of Made-to-measure and Ready-to-wear collections, veils and accessories, edited by The Fall founder, Annelise Sealy.
Adapted from a small aluminium unit created for the initial store, a newly designed retail console also features two glass topped draws to showcase an exquisite collection of jewellery.
Occupying 150 sq m, The Fall is elegantly designed around two central fitting rooms and lounge areas, which offer brides and their guests an intimate and private space for appointments. Spread over a single floor, the interior is defined by a neutral colour scheme and organic materials.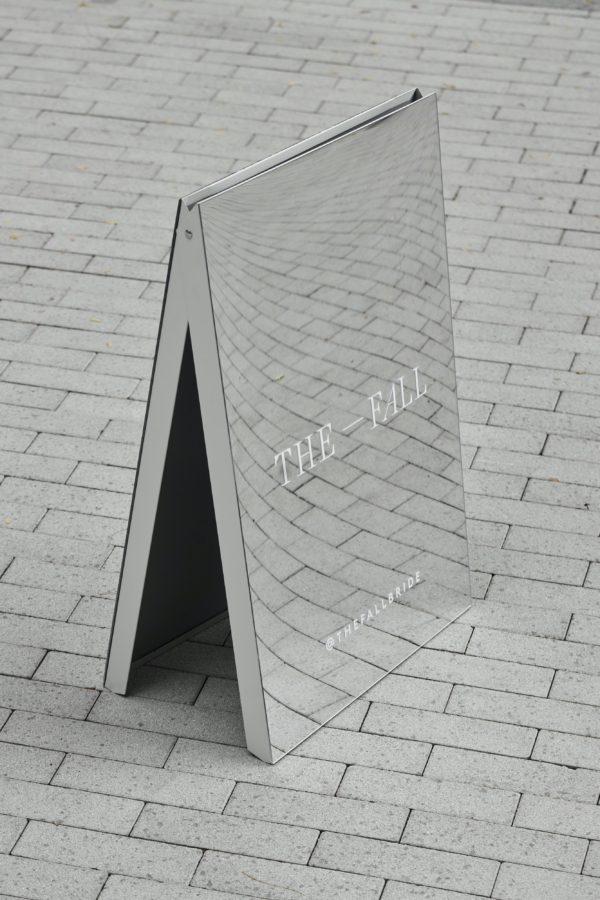 Beyond the entrance, where visitors will encounter a delightful floral installation in the window, the designers introduced a partition wall, which guides guests to a serene reception area featuring bespoke furnishings. Here, customers are welcomed with a drink and reading material before their appointment.
Throughout the interior, materiality was a key source of inspiration for the designers and the starting point for the design process. As the collections on display feature tonal white, silky textiles, the studio introduced a range of striking materials that compliment and contrast the raw features of the space.
Bespoke aluminium furniture, along with scaffolding display rails complement exposed pipework in the ceiling and an industrial raised access floor. Hand-finished clay plaster and lime wash finishes on the walls and neutral-toned curtains and upholstery add softness and comfort to the interior.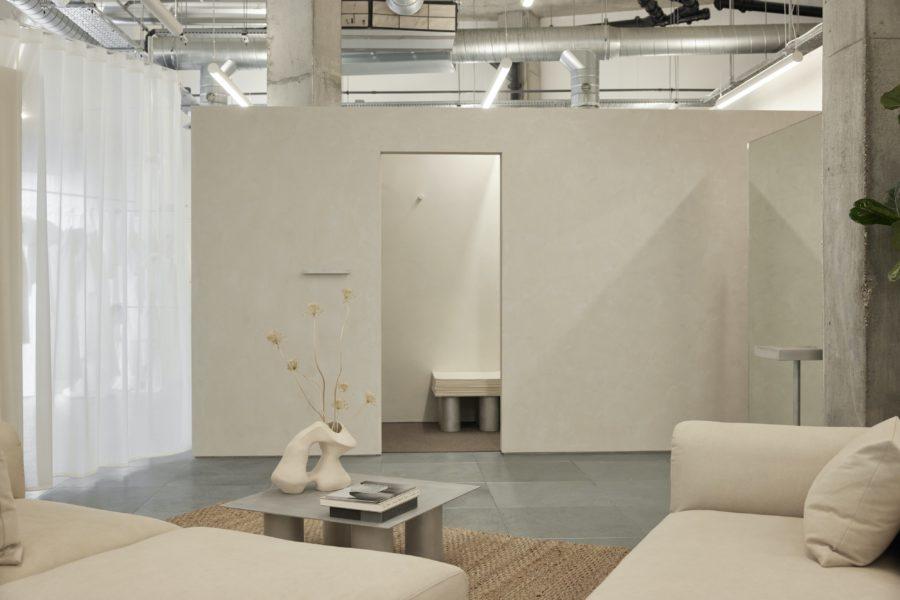 Running along the left side of the store, two custom-designed rails display a curated collection of minimalist dresses and a selection of accessories. Taking the building's architecture into consideration, the rails extend between structural pillars, which are used to arrange the collections by designer, style or size.
Adapted from a small aluminium unit created for the initial store, a newly designed retail console features two glass topped draws to showcase jewellery. Corrugated felt inlays allow staff to easily adapt the displays based on bridal trend or collection, whilst open shelving at the back offers plenty of storage for staff.
'Having worked with Annelise on the original The Fall store, it was a pleasure to see how the brand has evolved and for us to continue our partnership by creating a new elevated space,' say Jess Murphy and Josie de Guzman, co-founders of Studio Jey. 'We are thrilled with the realisation of our design and excited to see how The Fall continues to grow within its new space.'
At the heart of the project was to create a new destination for modern brides who don't relate to the mainstream offering nor interiors that are defined by old tropes of luxury.
Created with the contemporary, independent woman in mind, Studio Jey has designed one perfectly formed bridal destination that is the antithesis of old-world bridal shopping.
Opting for understated luxury by juxtaposing contemporary industrial elements with finer styling touches, The Fall's new East London boutique is a place for the no-frills bride that honours her affinity for minimalism.
Photography by Charlie McKay
Get a curated collection of design and architecture news in your inbox by signing up to our ICON Weekly newsletter
---