Students at IAAC propose a solution to food and energy production in cities with this prototype solar greenhouse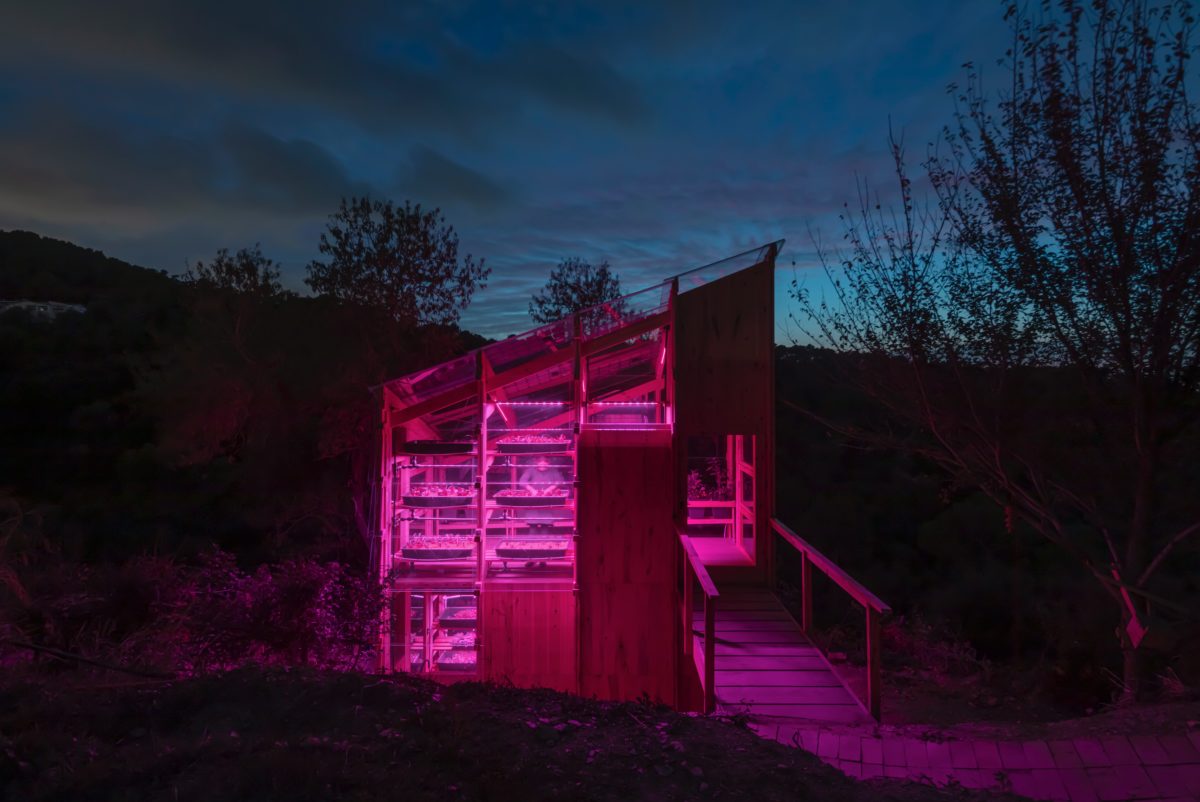 Words by Sonia Zhuravlyova
The resilience of cities, the circular economy as well as food and energy poverty are topics that architects and urbanists have been interrogating for some time. Now, students and tutors on the Advanced Ecological Buildings and Biocities master's programme at Valldaura Labs, part of the Institute for Advanced Architecture of Catalonia in Barcelona, have put together a smart proposal to tackle some of these issues – a prototype solar-powered greenhouse that is sustainable to both build and operate.
'We want to reinforce the resilience of people and cities in the face of an uncertain future by putting them in control of their own production,' says Vicente Guallart, director of Valldaura Labs. 'That is why architecture has to find new solutions that allow for the circular production of food and energy in the urban environment. We are currently working on a project that explores this topic in depth.'
The project puts forward a space for self-sufficient cultivation that can be implemented in the zero-emission city of the future. The result is a slender, two-storey greenhouse that uses solar energy, sustainable materials such as locally grown pine and recycled sawdust, and advanced cultivation technology. It can be used in the countryside or urban rooftops, making it an effective contributor to food self-sufficiency.
'Our little solar greenhouse prototype can play a larger role in the resiliency of cities,' adds Daniel Ibañez, co-director of the institute. 'By building these architectures as a new productive layer on top of existing buildings, we help to address heat island effects, energy and food scarcity, but most importantly, we can create a new ecological ethos for society.'
Photography by Adria Goula, IAAC, Pati Nuñez Agency
Get a curated collection of design and architecture news in your inbox by signing up to our ICON Weekly newsletter
---