The pavilion will host a wide array or cultural activities and events to engage the local community in Guangzhou's Tianhe district
Multidisciplinary design practice ROOI has created a colourful and temporary building, called Patch-City Pavilion, composed of recyclable pieces on a former primary school site.
Situated in China's sprawling port city Guangzhou, and more specifically, the city's Tianhe Bei district, the pavilion consists of symmetric shapes, which the designers liken to toy blocks.
These modular pieces can be combined in different ways to build numerous creations, and at the end of the pavilion's life, the building blocks can be recycled into furniture.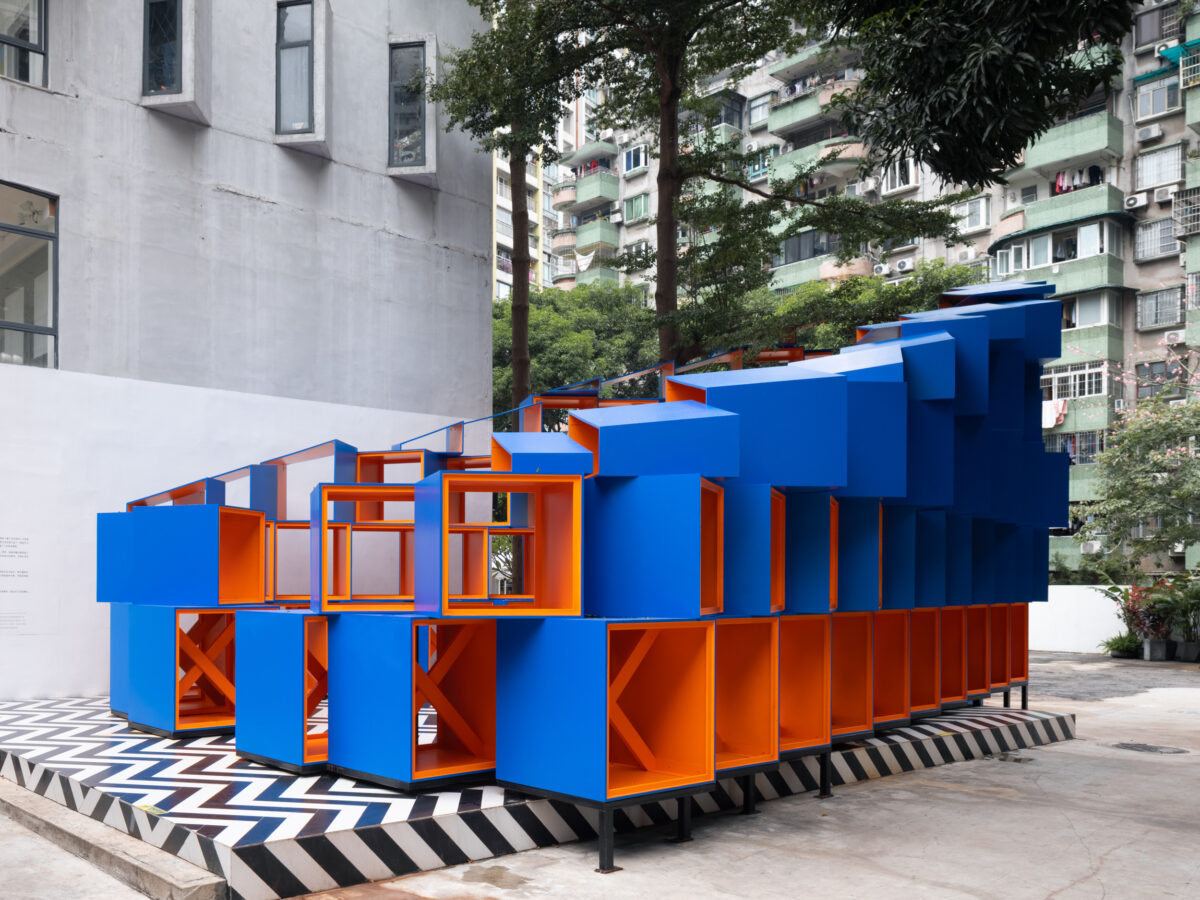 When the former school relocated some years ago as a result of urban modernisation, it also marked the disappearance of the traditional marketplace cultures in nearby communities.
ROOI made it its mission to change this by reactivating local communities in the area with the help of digital trend company ifanr. Combining historical context and urban culture, the pavilion will be used as a platform for diverse cultural exchange.
Part music performance space, part exhibition area, the pavilion will host various arts and cultural activities including a vibrant street market and music festivals, as well as talk shows or product launches. It functions as a theatre to showcase events and emotions, where various stories unfold.
'Instead of imposing violent intrusion, the intervention extends the life of the original venue and forms a new harmonious relationship,' say the designers.
'In the process of China's urbanisation, too many old buildings have been demolished and rebuilt without thorough consideration. Many old places we once lived in take on a brand-new look, with modern styles, however it has lost the dynamic connection between people.
'Patch-City Pavilion will also be gradually demolished and recycled in the future. However, it will become furniture in people's houses or be transformed into other objects in places where they are needed.'
Photography by SFAP
Get a curated collection of design and architecture news in your inbox by signing up to our ICON Weekly newsletter
---