Built for a school, the ship-like library and theatre building features unusual design touches to celebrate reading and performing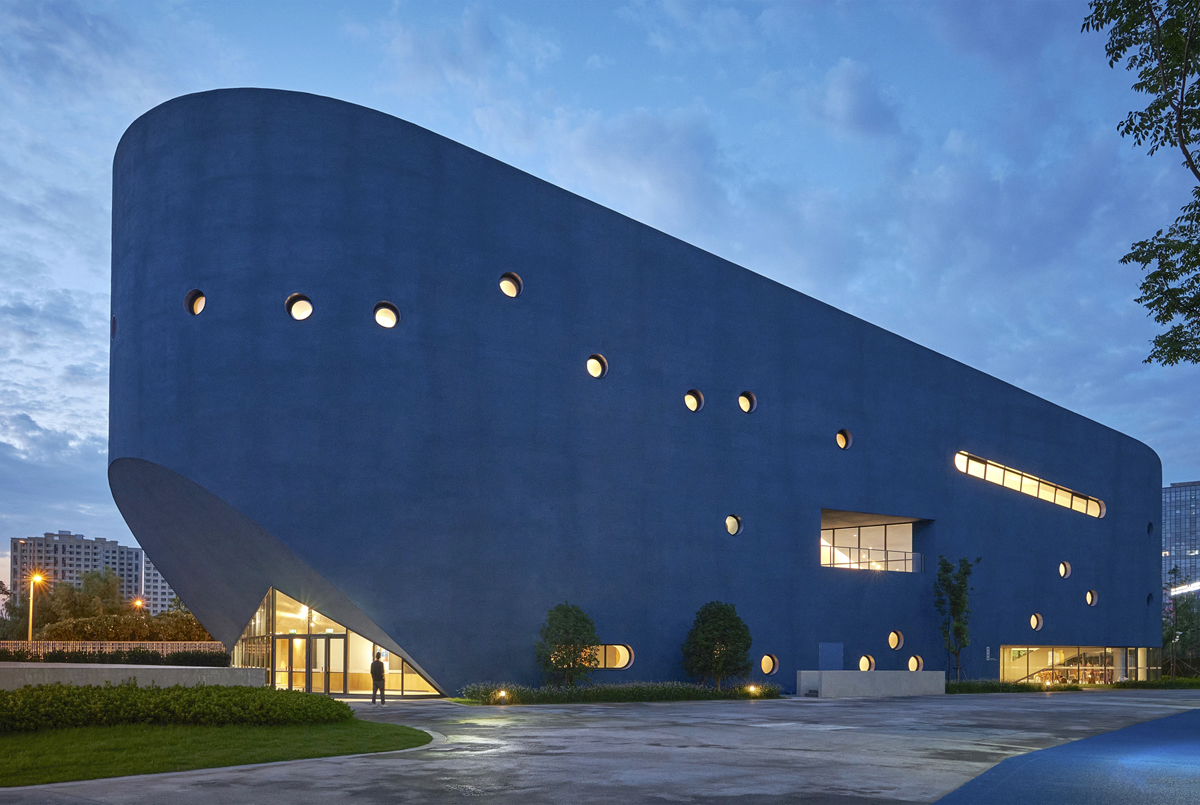 New York- and Beijing-based OPEN Architecture has completed a striking blue library and theatre building for a school in Shanghai. Named Pinghe Bibliotheater, the building is part of a wider series of works by OPEN to design the Shanghai Qingpu Pinghe International School as a 'school village'. 
The Bibliotheater has an unusual blue-painted exterior, dotted with porthole- and pill-like windows. This, in combination with the building's triangular form rising to a rounded peak, has led the structure to be nicknamed 'the blue whale' or likened to an ocean liner. 
Inside, the 5,372 sq m building comprises a large library, a 500-seat proscenium theatre, a 150-seat black-box theatre, and a cafe. The combination of library and theatre in one building was determined by OPEN, in the belief that the act of reading and reflection, and the act of expression through performance, are critical components of education that are overlooked in test-driven educational systems but deserve to be celebrated. 
The main external entrance to the theatre is marked by a diagonal cut in the building, emphasising the appearance of the prow of a ship. The two theatre spaces, which require the least natural light and the most acoustic isolation, occupy the lower part and the deep central area of the building. Inside the main auditorium, warm wood panels contrast with deep blue walls. 
The bright, airy library occupies the upper part of the building. Here, a loop of different reading spaces rises and drops according to the varying heights of the theatre volumes below, resulting in a terraced spatial sequence that leads to an impressive circular reading area in the rounded 'prow' of the building.
This main reading space is lit by a series of skylights in the slanted roof above, the most striking of which is a giant oculus that drops down from the ceiling illuminating the very centre of the space. Leading on from the library, a sunken roof garden gives the children access to fresh air and an outdoor reading area when weather permits. Meanwhile, the ground-floor, double-height cafe provides the social hub of the building.
OPEN Architecture's vision for the school campus is one in which a series of diverse buildings house and support different parts of the educational programme. The Bibilotheater fits into this school village, with it own distinctive identity and design to mark it as the hub for reading and performing – both for pupils and, perhaps in time, for the wider community also.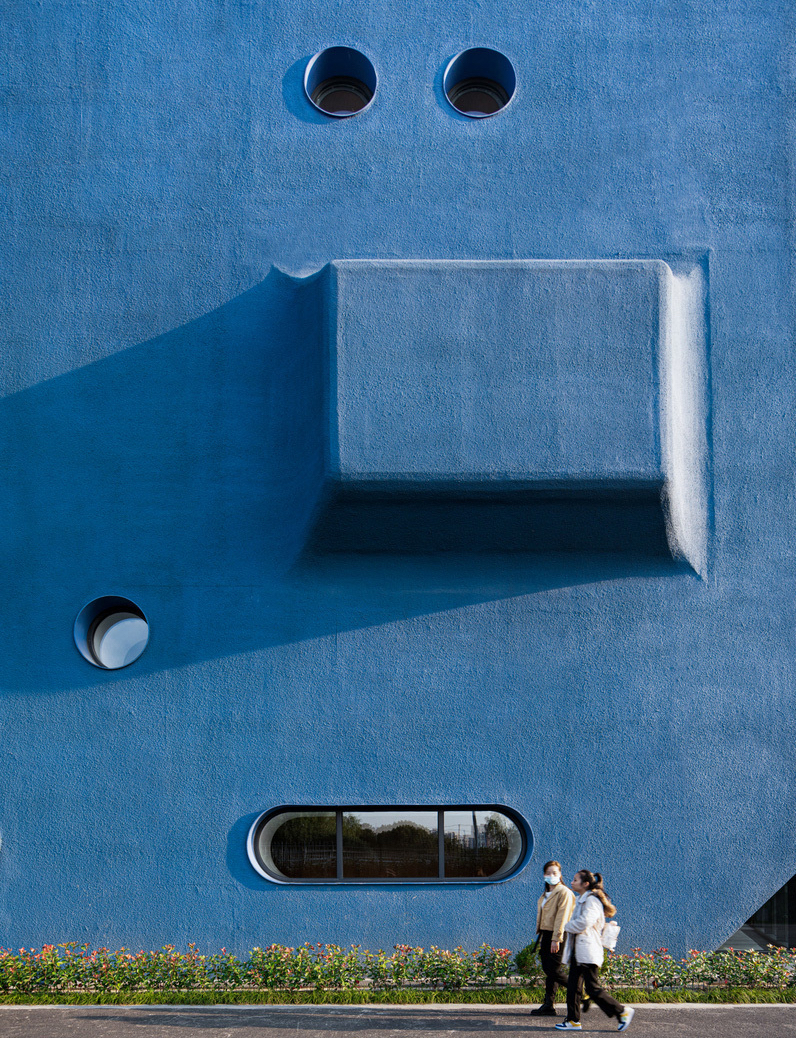 Photography by Jonathan Leijonhufvud courtesy of v2com 
---