Following a process of co-design with users, the practice has created a street-facing pavilion entrance in addition to new performance and rehearsal spaces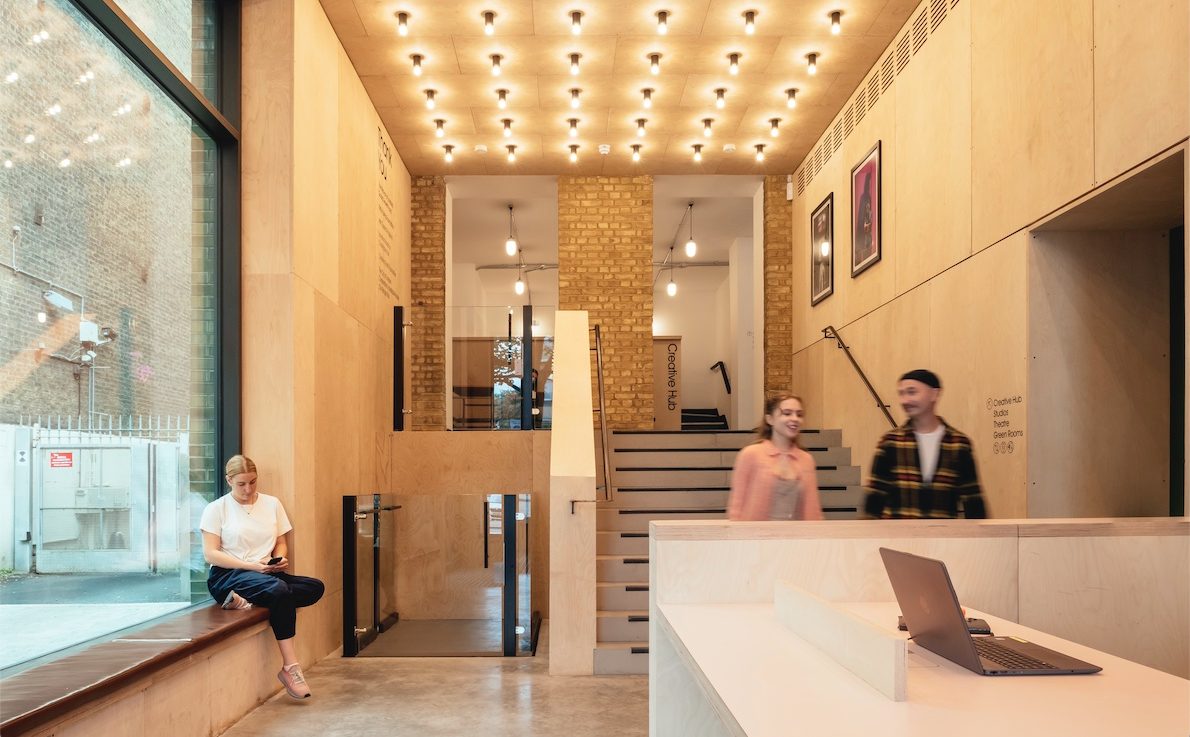 Architecture practice DSDHA has completed a major redevelopment of the north London home of the National Youth Theatre (NYT). The project has improved the building's visibility and accessibility from the street and doubled its capacity for professional studio space. A new 250-seat Workshop Theatre has been created, enabling the NYT to welcome audiences from the local community and beyond.
Central to DSDHA's design is a new pavilion for the building's main entrance, clad in green-glazed bricks and enhancing NYT's street presence and engagement. This pavilion – which replaces a former car park – houses an accessible reception area, members' hub and community studio space. The glazed-brick exterior materiality was chosen to be low-carbon, robust and sympathetic to the historic building's facade, as well as referencing features of local pub exteriors.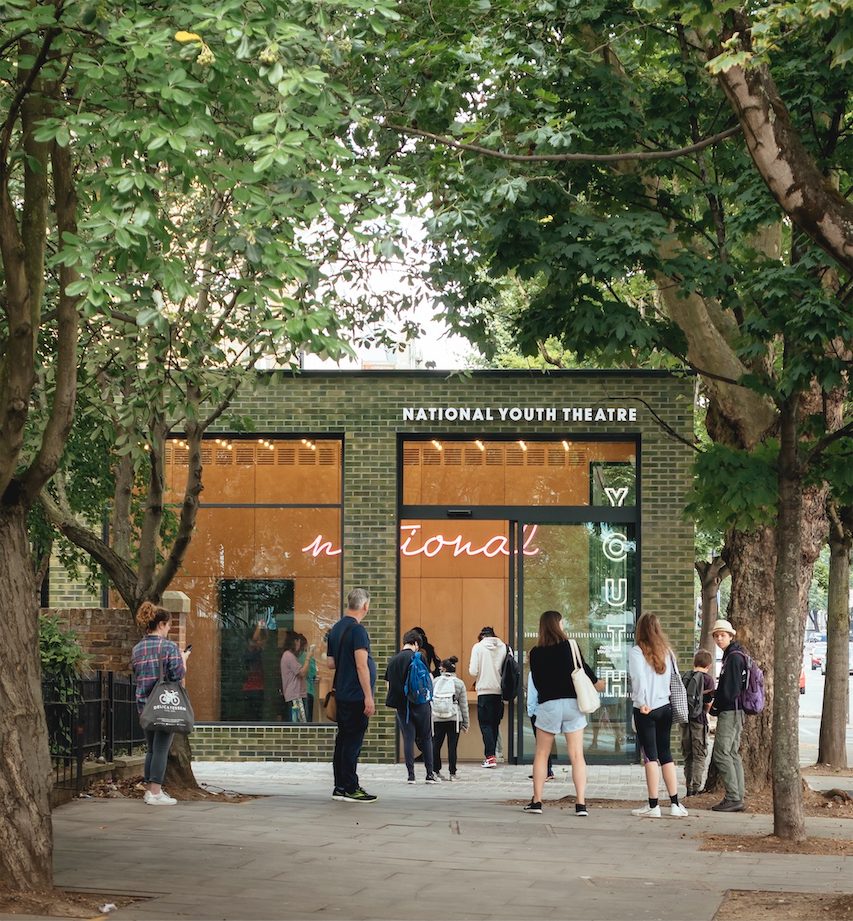 DSDHA's project was designed in collaboration with young users. The team embarked on a process of co-design and engagement with the NYT's members to create an accessible, welcoming and inclusive place. Design responses to the input from the young people include creating a building with fewer boundaries, which increases the opportunity for chance encounters, retaining the spirit and heritage of the old building, and encouraging spontaneous collaboration through the introduction of a series of informal social and workshop spaces throughout the building.
On the ground floor, the relocation of staff offices and structural alterations to the existing workshops have enabled the creation of new flexible performance spaces, while new rehearsal studios and workshops for members and commercial hire will bring income to the charity. The adaptation of the building has also increased the provision of professional studio space, responding to need.
DSDHA's redesign involved making acoustic enhancements which separate the different spaces and enabling a fully integrated digital strategy, the need for which was accelerated by the coronavirus pandemic. These interventions mean that performances can now be recorded at high quality, bringing the work of the theatre beyond the building's walls.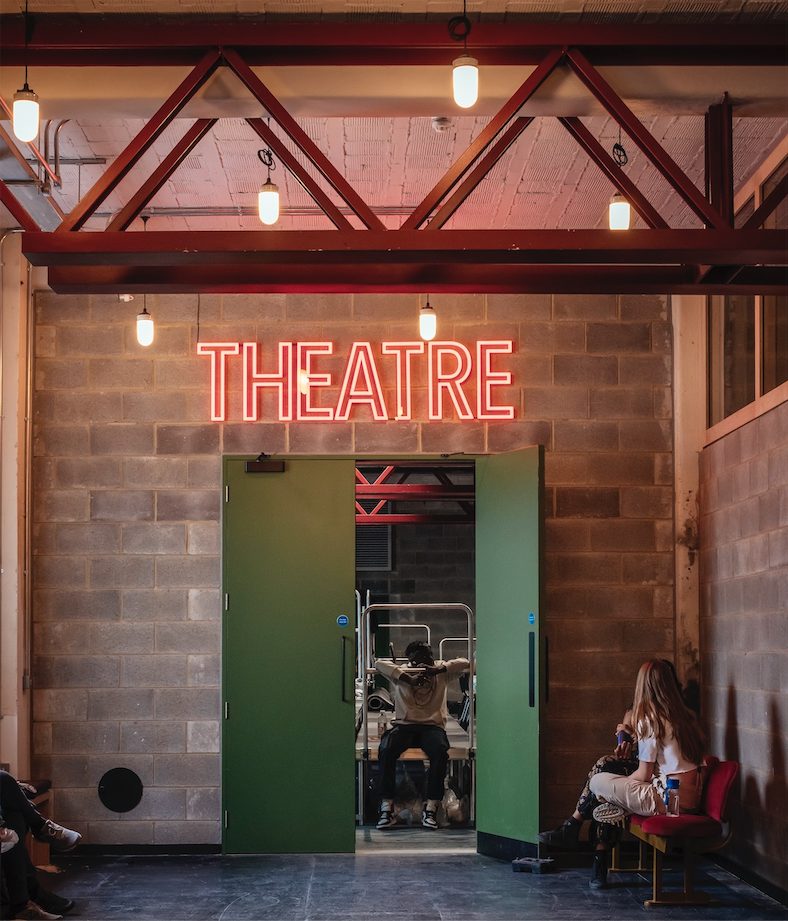 The upper floors of the existing building have been transformed with a new rehearsal space which opens up the first-floor façade, as well as a redeveloped administrative space at the top of the building. A subsequent phase of work will add a further backstage space including an interactive archive for the NYT, hot desks for early career creatives and new digital recording suites. The first and second floors house further studio space, as well as offices, a green room, and design and production facilities.
Photography by Jim Stephenson
Get a curated collection of architecture and design news like this in your inbox by signing up to our ICON Weekly newsletter
---