The Washington DC library honouring the civil rights leader has been revitalised with new spaces, a public roof garden and a social focus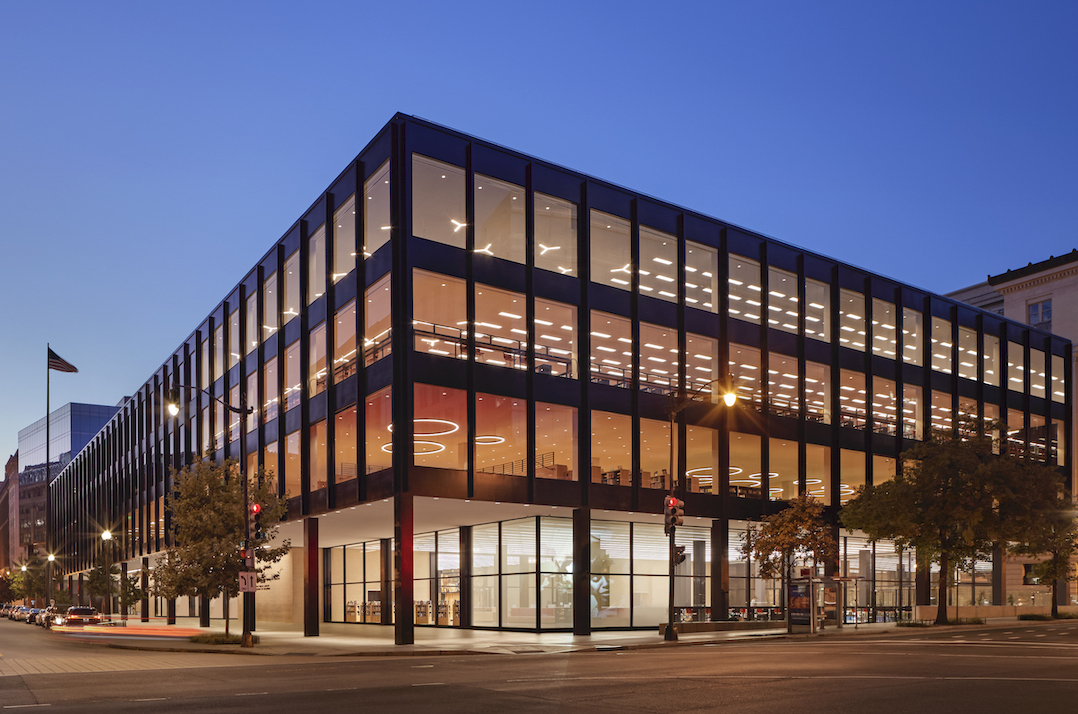 Dutch architecture practice Mecanoo, working in collaboration with US firm OTJ Architects, has transformed the Martin Luther King Jr Memorial Library (MLKL) in Washington DC, originally designed by modernist architect Ludwig Mies van der Rohe in 1972.
The three-year transformation project, whilst honouring and restoring much of Mies van der Rohe's vision, has reworked the interior spaces across the building to create lighter, more open, connected and inclusive areas of multi-generational learning. Mecanoo and OTJ also added a public roof garden, a theatre, statement staircases and a series of community studios and workshops.
The original building was the only library designed by Mies van der Rohe, and was subsequently named after the iconic civil rights leader Martin Luther King Jr. 'We have been guided by Martin Luther King's timeless values and implemented them in this, the most important library for the people of America's capital,' says Francine Houben, Mecanoo's principal, founding partner and creative director.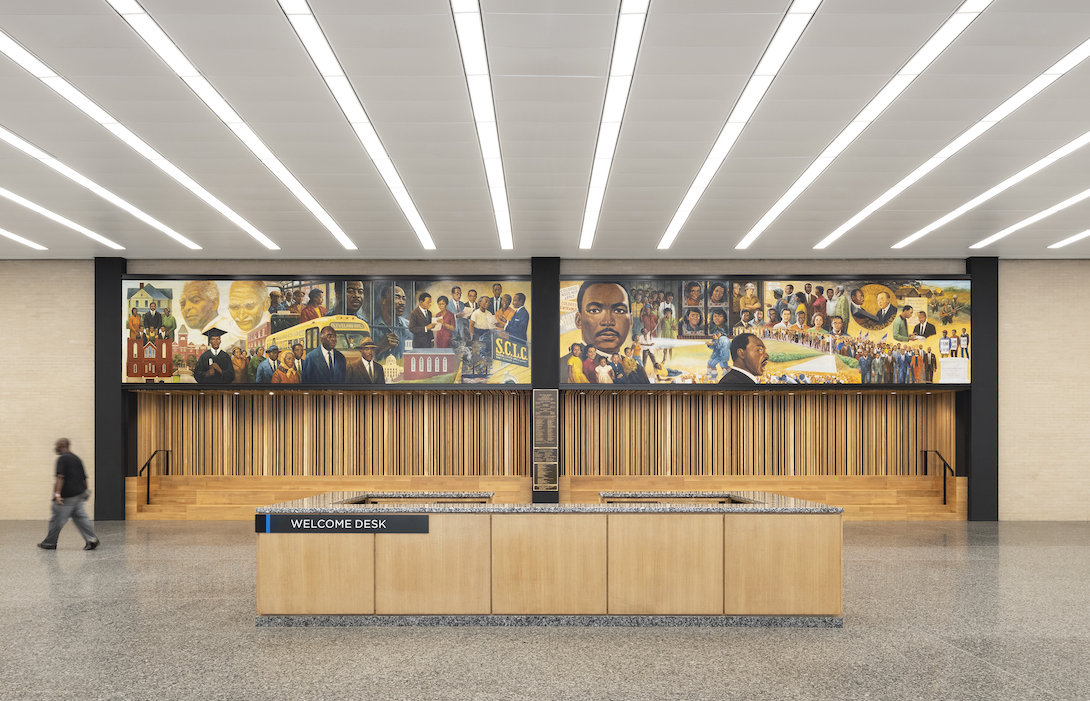 A key objective of the new design is to support the library to be an active social hub, bringing people together. When Houben first visited the old MLKL, she found that it was 'not a good building technically [and] not a good library… all the books got daylight and all the people didn't get any at all.'
The renovation project involved extensive research into the original architecture and the values of Martin Luther King Jr, including dialogue with Jack Bowman, an architect who worked on the original building, and Charles Cassell, who led the campaign to name the library after Dr King.
In the Great Hall, below Don Miller's 1986 mural celebrating the life of MLK, Mecanoo has recessed the wall, lined it with wooden slats and formed bench steps where people can sit, talk and read. Two new sculptural staircases have been added to the building, curving up around voids to the top floor, where they are lit by circular skylights. 'The visual attraction of the staircases encourages people to use them,' says Houben, 'and they're a healthy alternative to taking the elevator.'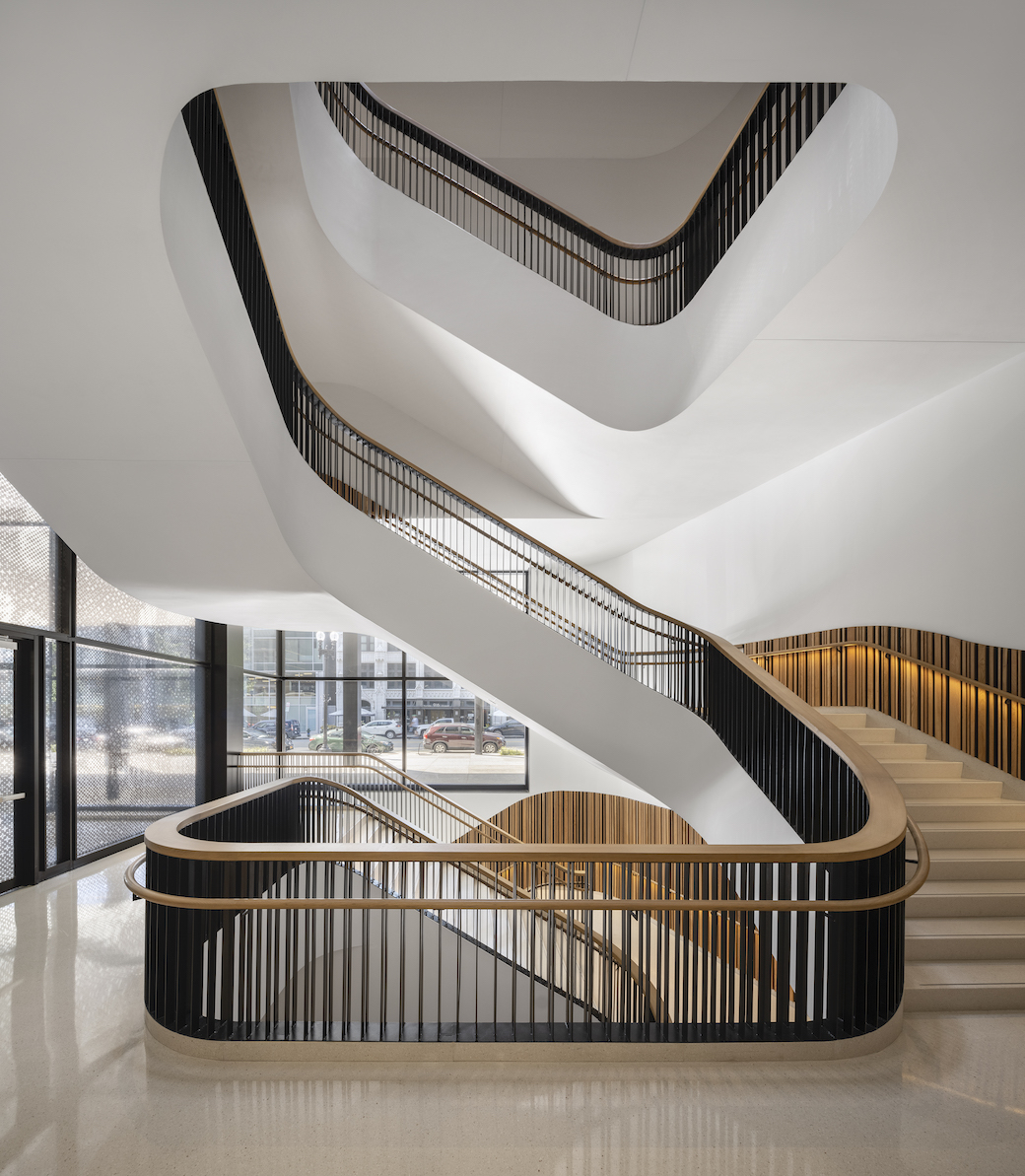 Mecanoo has opened the lower-ground floor to library users for the first time; it now hosts a range of facilities including a Fabrication Lab and Studio Lab, for hands-on learning and making, as well as activities such as music, dance and yoga. The second floor hosts a colourful new children's library, divided into three 'age zones', including an inbuilt wooden slide beside one of the staircases.
The third-floor Grand Reading Room has been turned into a double-height space, and on the fourth floor, Mecanoo has created a 291-capacity auditorium with wood-lined walls. A newly created fifth floor – contained within a trapezoid, glazed pavilion with a green roof – opens into a new public sky-garden, where paths crisscross between planters . 'The rooftop was a desert,' comments Houben. 'Now it becomes a park for the city.'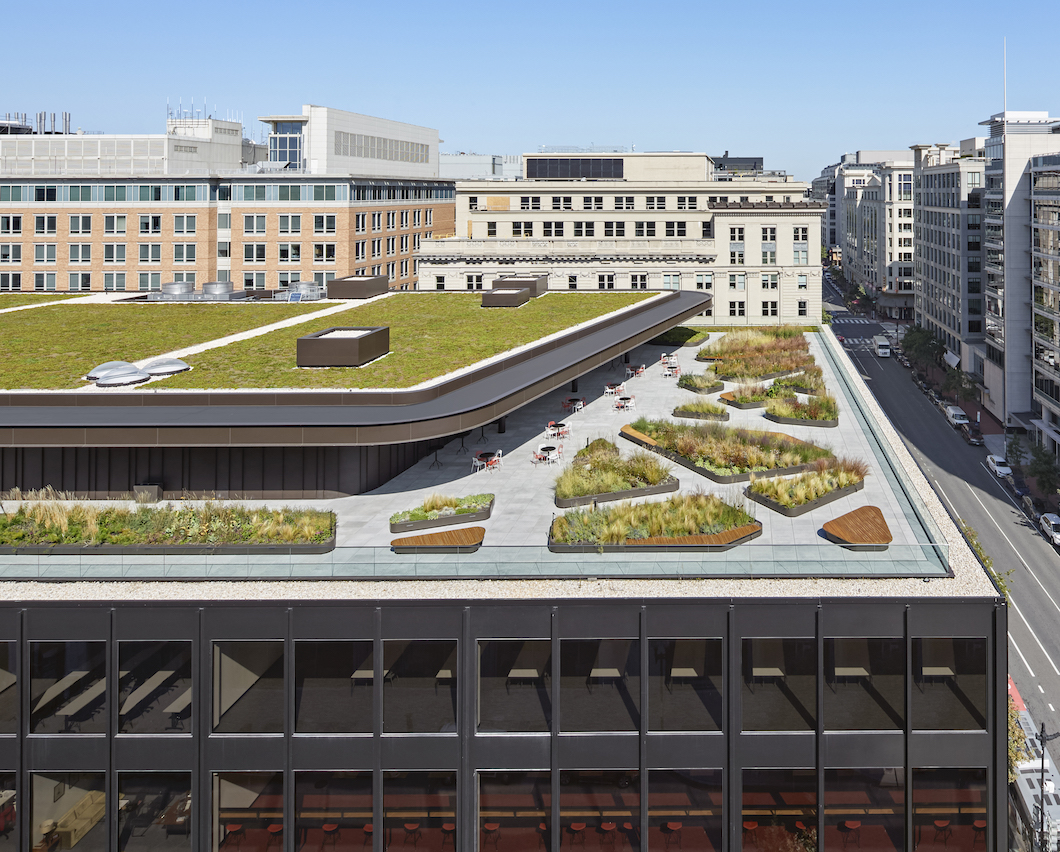 Photography by Trent Bell and Robert Benson
Get a curated collection of architecture and design news like this in your inbox by signing up to our ICON Weekly newsletter
---