The digitally designed structure is part of a project by Material Architecture Lab and Piercy&Company investigating mixed-reality fabrication
Research laboratory Material Architecture Lab (MAL) and London-based architecture practice Piercy&Company have constructed Code-Bothy, a digitally designed brick structure hand-built using an AR headset at Grymsdyke Farm in Buckinghamshire, England.
Taking after the bothy typology – a basic shelter often found in remote places – the hive-like structure is the first outcome of a research programme established by MAL (based at The Bartlett, UCL) and Piercy&Company which aims to expand the possibilities of digital fabrication, with applicability to the construction industry.
In Code-Bothy, digital and manual crafts come together as part of an investigation into 'mixed-reality' fabrication. A hybrid environment was developed in which physical and digital objects can be visualised together and interact with one another in real time. The experimental bothy was designed using parametric modelling tools, which generated a brick structure that would have been challenging to construct without digital support, but which could be hand-made with computer coordination relayed via an AR headset.
'As a studio, our work is concerned with the loss of connection with the materials from which we build,' says Piercy&Company founder and director Stuart Piercy. 'We also share with MAL a passion for material experimentation and developing new techniques with familiar materials.'
'One of the aims of this project is to find new languages for bricks, to showcase what is achievable in a mixed-reality environment,' says Guan Lee, director of MAL.
The bricks are 'instructed' to follow a given geometry, with other geometrical relationships as constraints. Each brick is set at a unique angle to itself and to each other, ensuring no repetition. The rotation of the bricks is then parametrically differentiated with code to sculpt the built form.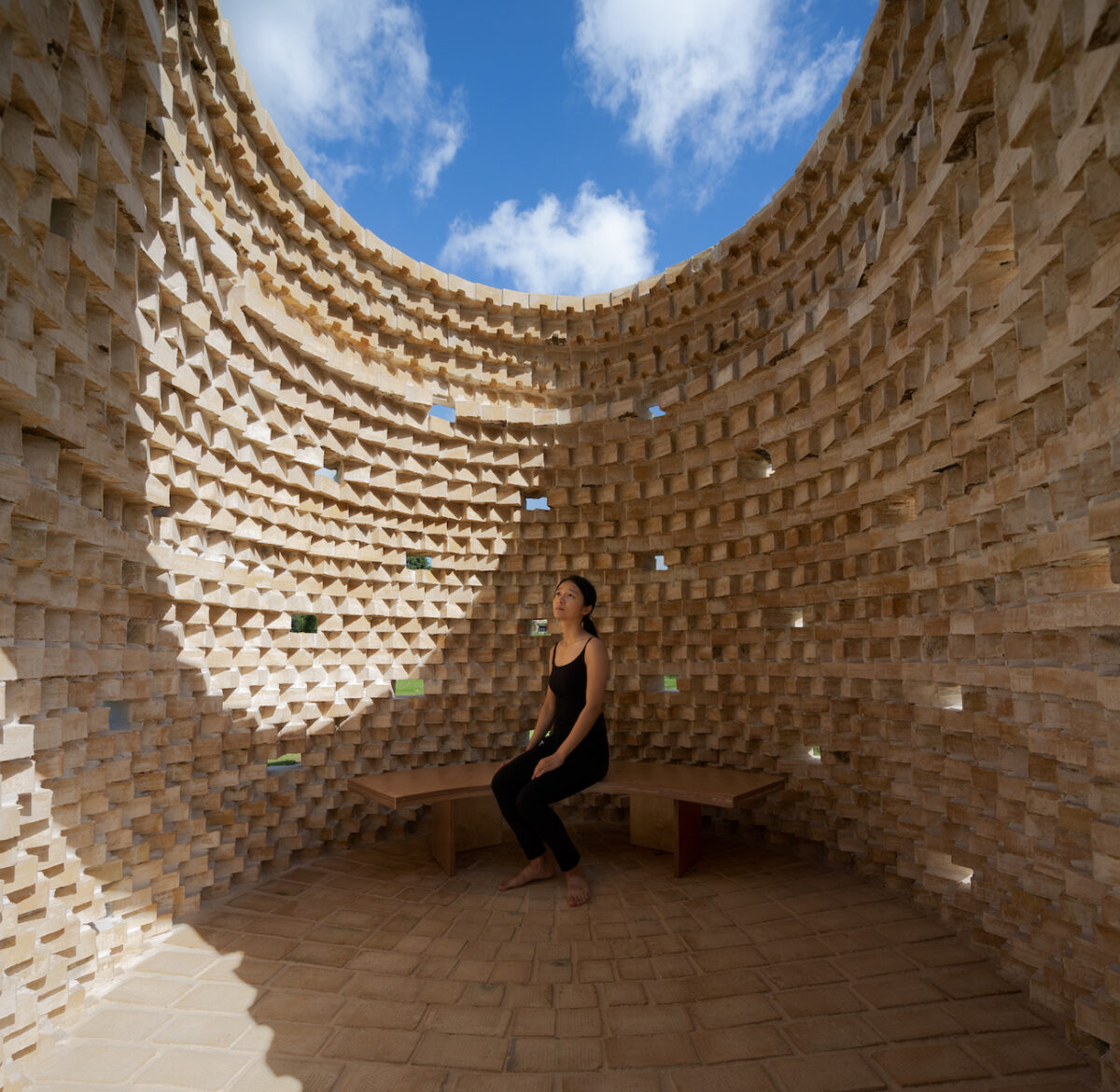 During construction of the bothy, the bricklayers 'turned on' each layer of bricks one at a time and placed real bricks where the Hololens display showed virtual ones.
The research project acknowledges the social and economic implication of industrial change, but aims to demonstrate that human-computer interfaces have rapidly increased in recent decades and can be adopted in the construction industry to both ensure innovation and retain hand-made craftsmanship.
All photographs by Naaro
---