The Pierre Chevet sports hall is the first public building in the country to be constructed with hempcrete blocks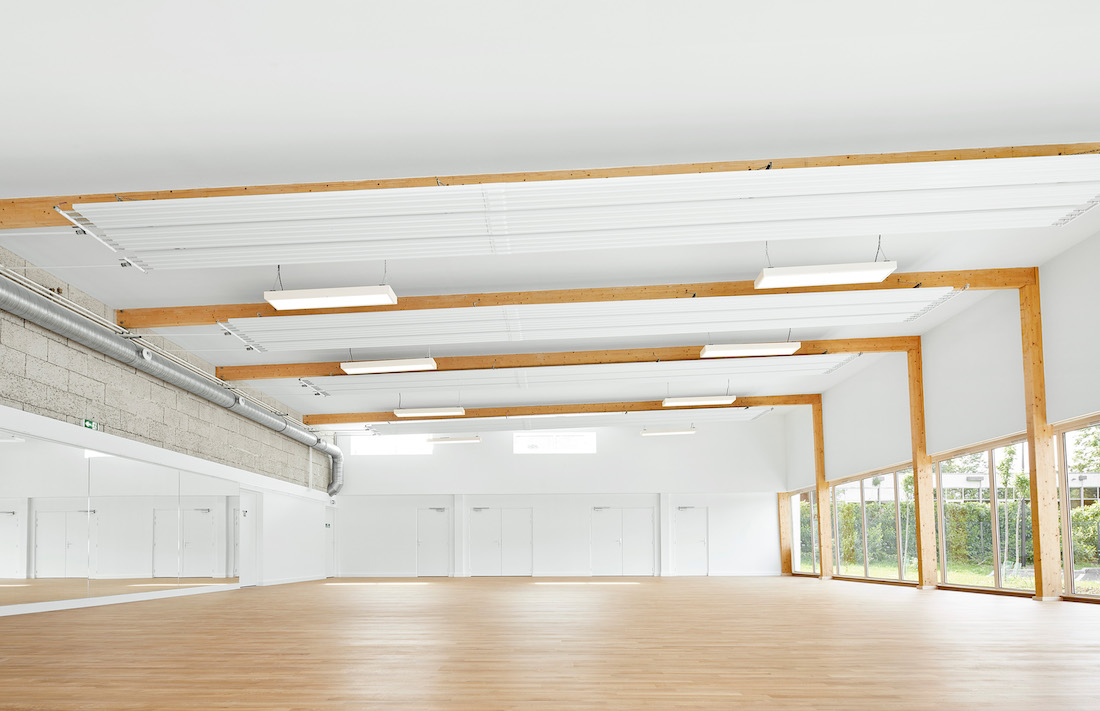 In the small town of Croissy-Beaubourg, east of Paris, architecture and landscaping office Lemoal Lemoal has delivered the Pierre Chevet sports hall, the first new public building constructed with hempcrete blocks in France.
The structure of the 380 sq m building, which comprises an exercise hall and changing rooms, combines hempcrete – a lightweight, carbon-sequestering alternative to concrete, made from mixing hemp stalks with lime – with a wooden frame. The wooden half-vaulted porticoes, which free up a maximum of space for practising sports, lean against a wall of hempcrete blocks for support.
The architect collaborated with various manufacturers and construction companies to to experiment with an innovative implementation of the material, in order to enhance sustainability, longevity and durability of the project. Hempcrete was chosen for the project because of its many comfort- and safety-enhancing qualities, including its high thermal, acoustic and structural performance, as well as fire-resistance and durability.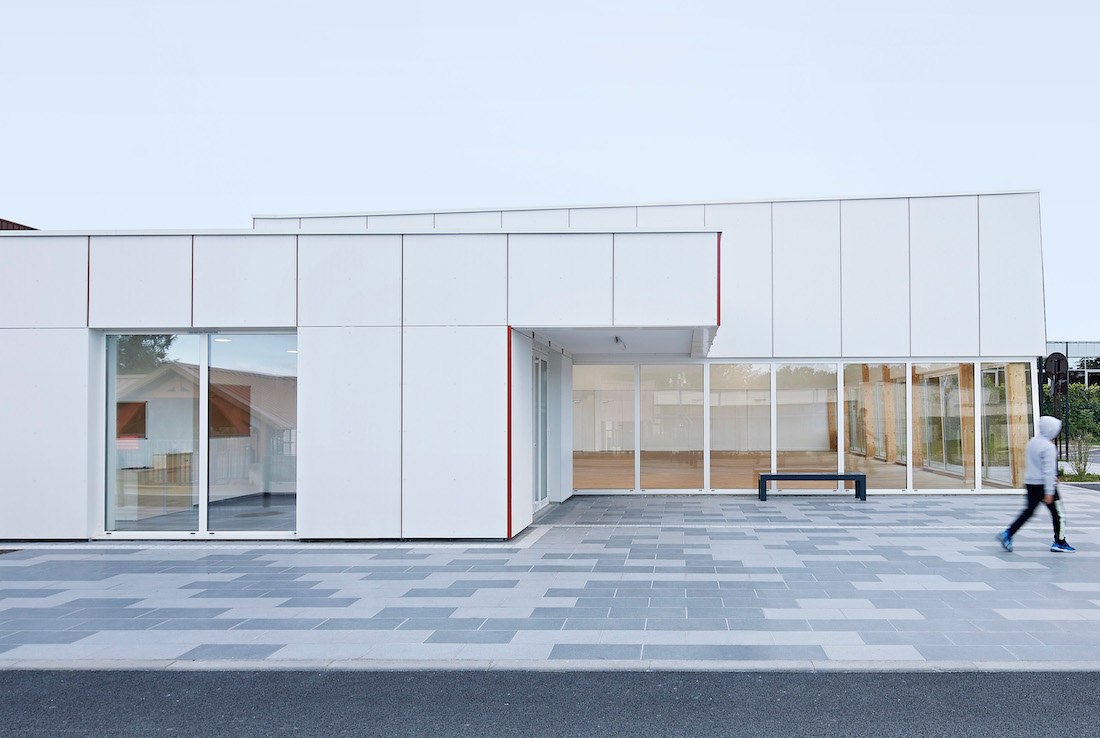 Made by the cement manufacturer Vicat, the hempcrete blocks for the Pierre Chevet sports hall are manufactured with hemp hurds, an agricultural material obtained from hemp stalk, from plants cultivated in France and then assembled less than 500 km from the project site. This meant the supply chain was kept short and efficient.
Mostly employed in private, detached houses, hempcrete is generally treated with a finishing coat of plaster on the exterior. Here, to facilitate upkeep, the facades are covered in fibre cement cladding panels in a white finish, which can be easily individually replaced. Lower sections of interior surfaces have been treated with hemp plaster. On the upper parts, the hempcrete blocks have been left exposed, thereby maintaining their acoustic qualities.
Materials such as hempcrete are gaining more traction as the climate crisis accelerates and architects look for ways to construct buildings with smaller carbon footprints. In ICON's Autumn 2020 issue, we highlighted its application by Practice Architecture in Cambridgeshire, with Flat House.
Get a curated collection of architecture and design news like this in your inbox by signing up to our ICON Weekly newsletter
---