The postmodern apartment complex in Spain's Manzanera, Calpe, has now been shot from an entirely new perspective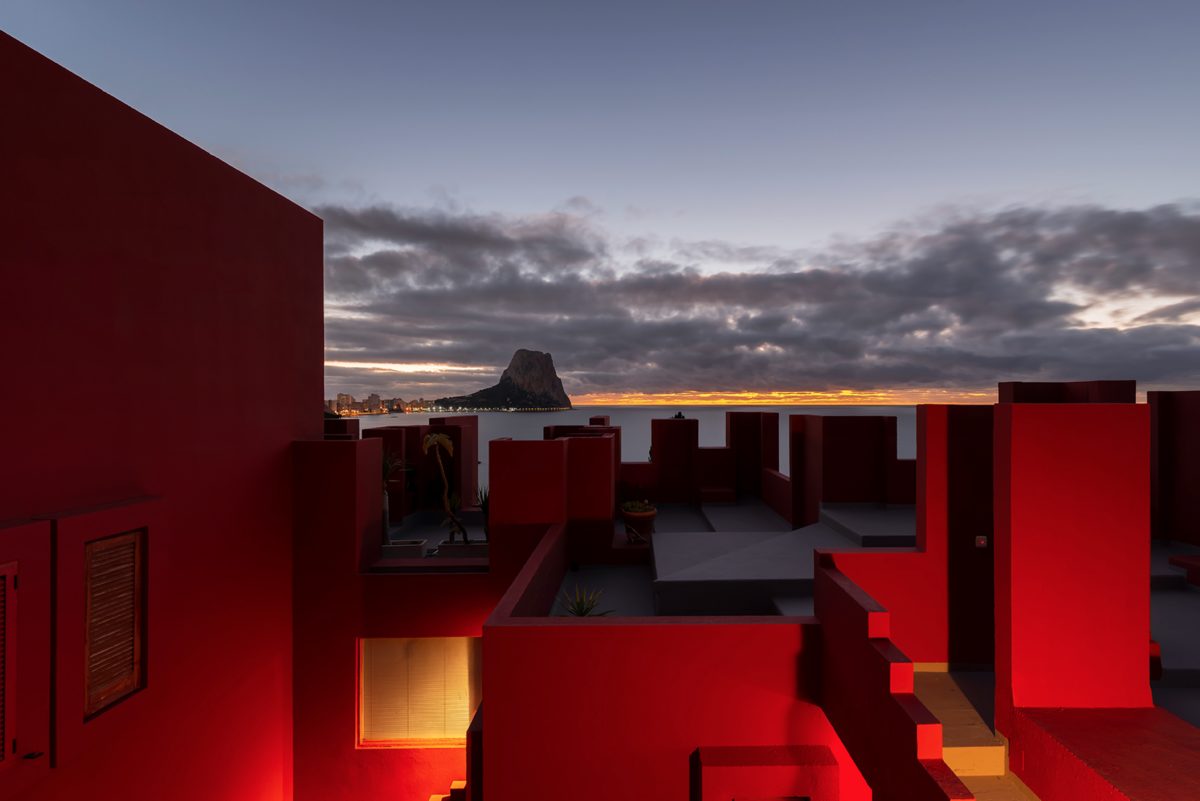 Words by Sonia Zhuravlyova 
La Muralla Roja: When the sun goes down III, a new photo series by Spanish photographer Andrés Gallardo, beautifully captures architect Ricardo Bofill's housing project in the Spanish town of Calpe. 
Gallardo, who grew up in nearby Alicante, had long been fascinated by the complex, visiting it several times. 'Back in December 2016 I went to La Muralla Roja for the first time,' explains Gallardo, who has shot much of Bofill's work. 'Now, five years later, I decided to visit again. My goal this time was to create a totally different series, capturing this unique complex at sunset, night time and sunrise.'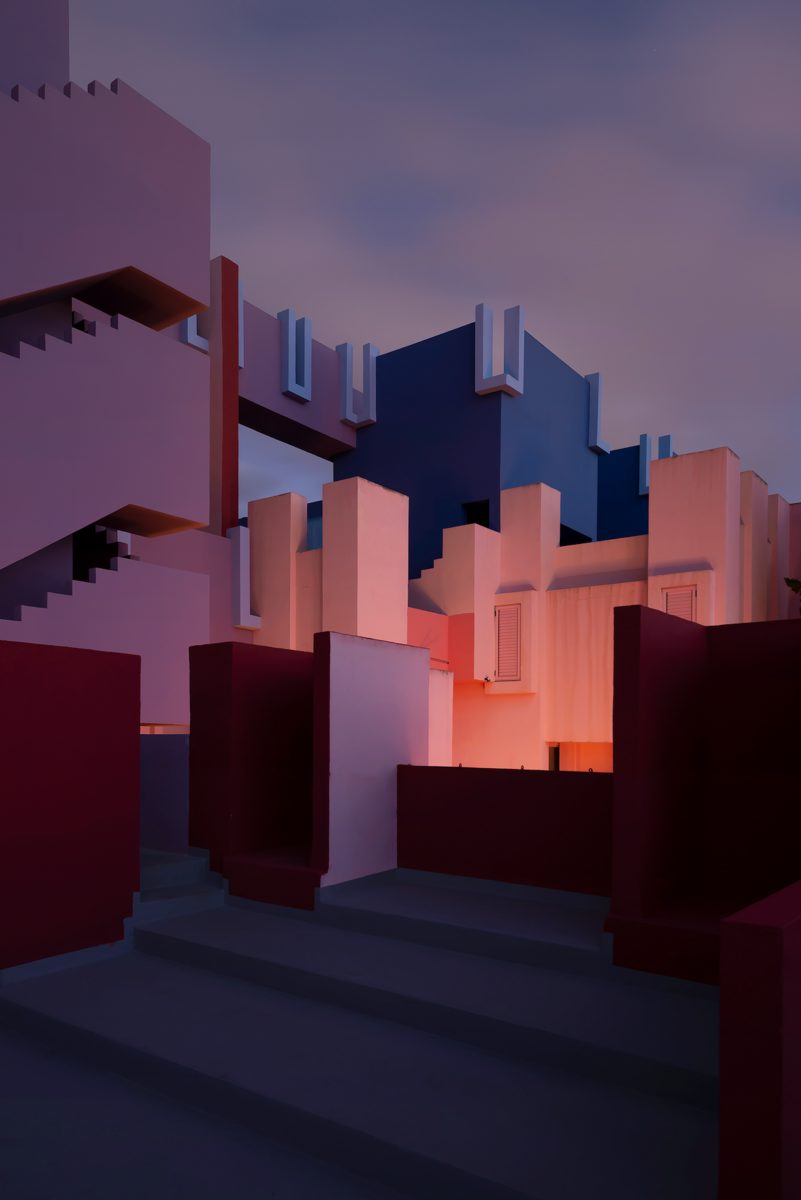 La Muralla Roja is a striking postmodern housing project – Bofill drew upon the vernacular of the North African casbah for inspiration, creating a mix of walkways, stairs, balconies, patios and bridges; the buildings, says Gallardo, 'are like a playground'. Designed in 1968, its imposing angular, geometric forms stand out against the luminous sky and the Mediterranean beyond. 
The late Ricardo Bofill was known for an unusual and monumental architectural style. Some of his most famous works include apartment complex Walden 7, and La Fábrica, Taller de Arquitectura, once a disused cement factory in Barcelona reimagined as his home and headquarters.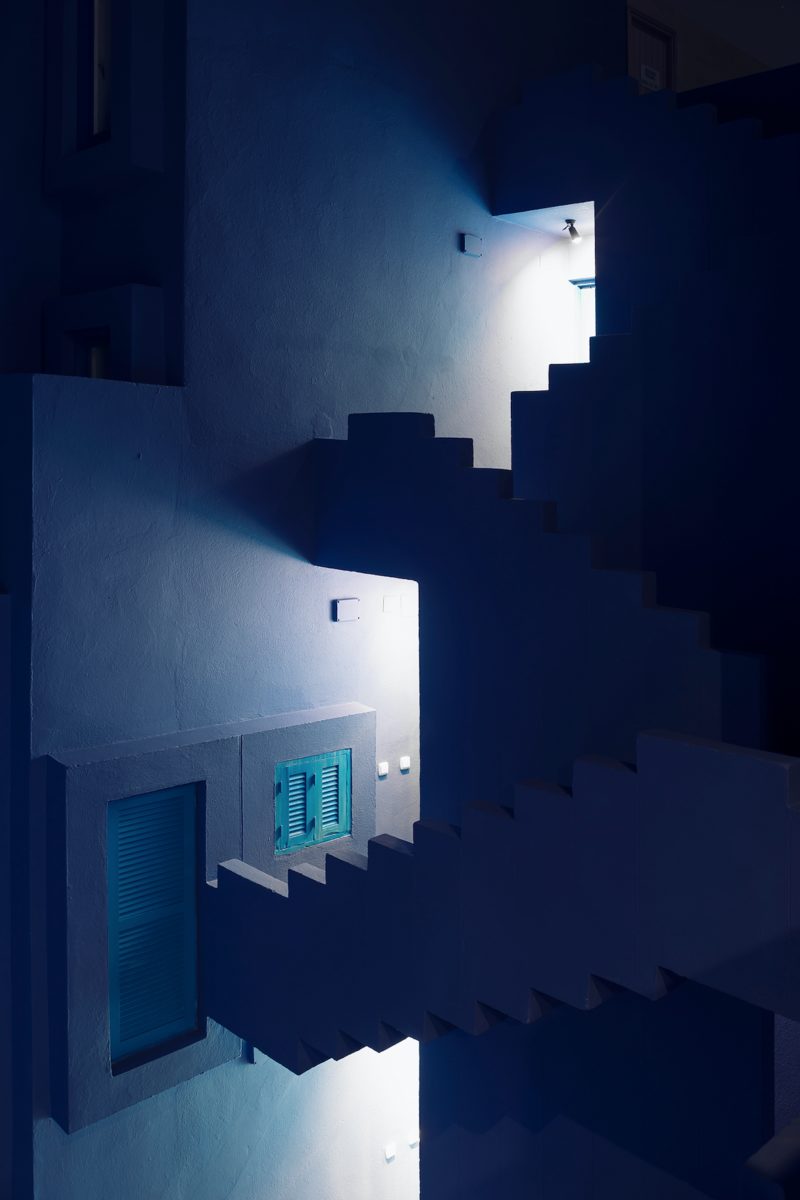 The new series, shot by self-taught Gallardo, captures the vivid tones – reds, violets and blues – of La Muralla Roja as the sun sets over the Mediterranean.
'I had seen many photos of Muralla Roja but for some reason I never saw night photos, so I really wanted to make a photo series at night. I really didn't know how it would look, but I was pretty excited to find out,' says the photographer. 'As the night fell, it was just the labyrinth and myself, with the sound of the sea in the background.'
Photography by Andrés Gallardo
Get a curated collection of design and architecture news in your inbox by signing up to our ICON Weekly newsletter
---