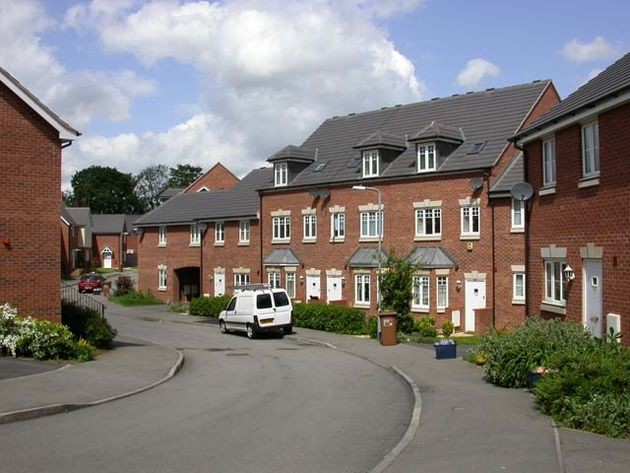 New housing in England doesn't live up to its potential. Photo by Kokai / Ashmead Housing Estate
Get a bitesize overview of this week's developments with Icon's weekly news and events round-up
SCENE
FLAWED DEVELOPMENTS
A new report by University College London has revealed that 75% of new housing developments in England are of 'mediocre' and 'poor' quality. Surveying 140 individual schemes across the country since 2007 criticised aspects of housing estate design, ranging from an overemphasis on roads to poor integration of parking spaces and bin storage. The report found that five percent of these developments should never have received planning permission, while a further 54 percent should have only received planning permission after undergoing significant design improvements.
AWARD WINS
Pakistani architect Yasmeen Lari, known for her humanitarian work in her home country, has received this year's Jane Drew Prize for Architecture, while historian, curator and theorist Beatriz Colomina has been named the winner of the Ada Louise Huxtable Prize for Contribution to Architecture. Awarded by the Architect's Journal and Architectural Review, the prizes are given to influential women who have contributed to the profession, and past recipients include Hélène Binet, Madelon Vriesendorp, Liz Diller and Amanda Levete.
FACIAL RECOGNITION
US tech company Clearview AI has apparently amassed a database of three billion photos from websites and social media, such as YouTube and Facebook. Given a single image, Clearview is said to be able to find other photos of the same person, along with a slew of personal information, alarming privacy campaigners. The European Commission, as if by foresight, has released a draft proposal that would ban AI facial recognition in public spaces for up to five years, a mere day before the Clearview Story broke in The New York Times.
The face of terror, apparently. Image by Organisation for Information on Nuclear Power
MIXED SYMBOLS
UK police have been criticised for including a number of environmental symbols in its Counter Terrorism Policing guides that were revealed by the Guardian. Symbols, including those of Greenpeace, Extinction Rebellion, the anti-nuclear Organisation for Information on Nuclear Power and Stop the Badger Cull all appeared in the guide. Another controversial inclusion was the Ukrainian heraldic trident, which is one of Ukraine's official symbols, although similar-looking symbols are ocasionally used by the country's neo-Nazi groups.
HELLA GOOD
A Search Behind Appearances, an installation by Hella Jongerius and Louise Schouwenberg, has been acquired by Die Neue Sammlung, the design museum at Munich's Pinakotek der Moderne. The installation was first presented at the Salone Del Mobile in Milan in 2016, following the pair's 2015 Manifesto Beyond New, which called for a renewed idealistic agenda for design.
COMEBACK KID
Foster and Partners are back on track to design 2 World Trade Center, after their initial 2005 design was superseded by a Bjarke Ingels Group proposal in 2015. But when the new building's anchor tenant, News Corp./21st Century Fox backed out, the scheme was once again put on hold. The project's developer, Silverstein Properties, did not indicate what the new design would look like and when it would be unveiled, only that it would be "significantly modified to be more reflective of contemporary needs and tastes."
EVENTS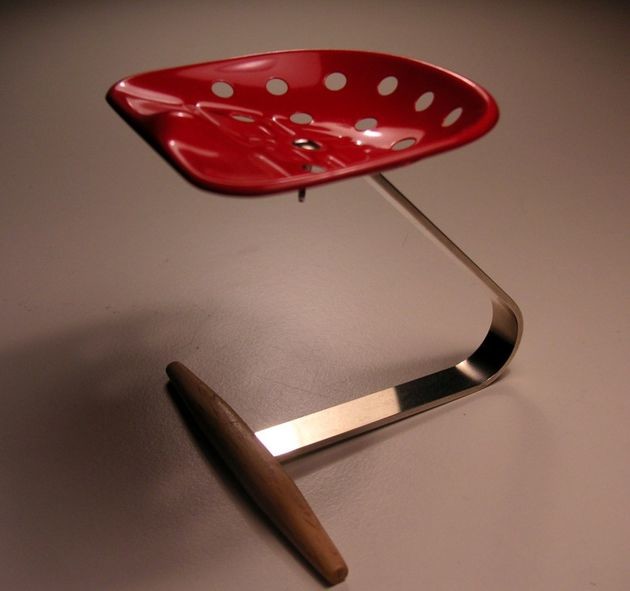 Mezzadro stool (1957) by Achille Castiglioni for Zanotta. Photo by Holger Ellgaard
Achille Castiglioni and Brothers: Master of Italian Design, Hangaram Art Museum, Seoul
A comprehensive exhibition featuring the works of the Italian design dynasty. Until 26 April
sac.or.kr
Naum Gabo, Tate St. Ives
A retrospective of this early master of constructivist and modern sculpture, the exhibition will also include Gabo's paintings, drawings and architectural proposals. 25 January until 3 May
tate.org.uk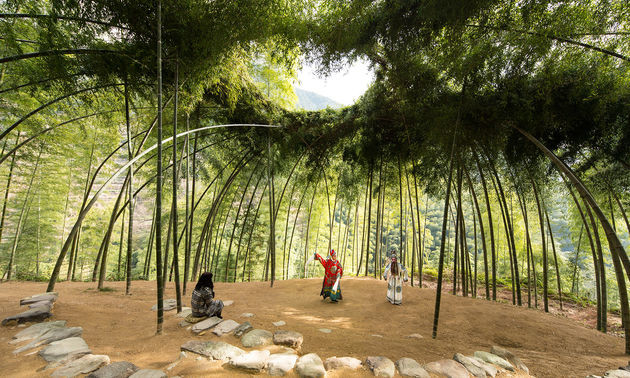 Xu Tiantian, of DnA Design and Architecture, will be one of the speakers at The World Around. Image courtesy of The World Around.
The World Around, The TimesCenter, New York
A new architecture platform launched by Beatrice Galilee, The World Around will feature a rapid-fire presentation from the world's foremost spatial thinkers and architects. If you can't make it, you'll be able to tune via a livestream. 25 January
theworldaround.org
New Work: Nevin Aladağ, SFMOMA, San Francisco
The Berlin-based artist exhibits a new series of sound sculptures, exploring culture and transformation by combining instruments with disparate heritages into new, geometrically abstract works. Until 7 June
sfmoma.org
---