The Cité Maraîchère project hosts and promotes sustainable urban agriculture
Words by Francesca Perry
French architecture firm ilimelgo has delivered the Cité Maraîchère, a hub of urban agriculture in Romainville, an eastern suburb of Paris. Similar to a market garden – which the project is named after – the complex grows vegetables and fruit for local consumption. Comprising two interconnected towers, the project provides extensive space for food production as well as public areas for agricultural, social, architectural and technical education and innovation.
The Cité Maraîchère aims to catalyse an urban future where sustainable food production is efficiently planned into the built environment. Urban agriculture is one strategy to respond to the increased demand for food from ever-growing populations, and to reduce carbon emissions involved in the transportation of produce from rural farm (or overseas producer) to city.
Although the 2,060 sq m built complex can be classed as industrial in function, the aesthetic – pitched, terracotta-hued framed buildings – is more akin to domestic architecture. Glass dominates the facades, however; as with all greenhouses, natural light is maximised for food growing. Designed as a controlled bioclimatic environment, the complex comprises natural ventilation and high-performance thermal envelopes, and harvests rainwater and manages solar gain.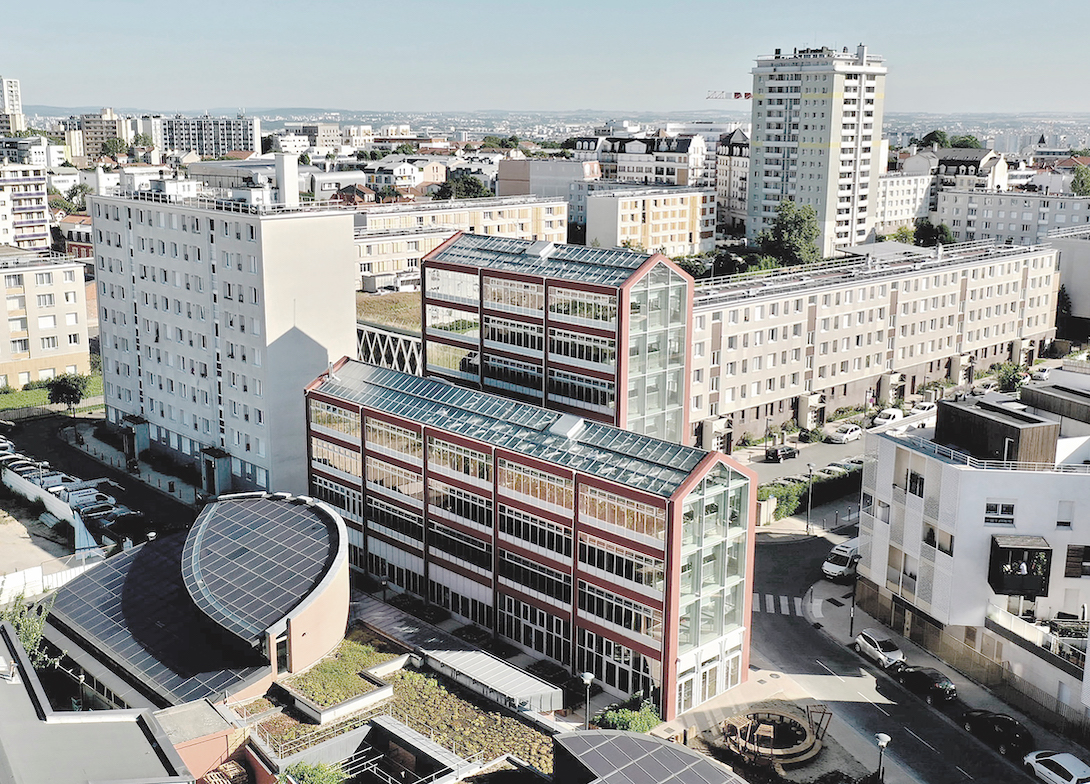 On the ground floor, which is open to the public, various spaces enable educational and professional workshops focused on urban agriculture, environmental stewardship and sustainable innovation, while a cafe provides a place both to relax and eat the produce grown on all the floors above, in mobile and suspended planters. The basement, meanwhile, is used for growing mushrooms.
The Cité Maraîchère was instigated by Corinne Valls, mayor of Romainville, with the aims of promoting short supply chains, creating jobs, providing quality local food, developing the community economy and educating local residents on sustainable food production.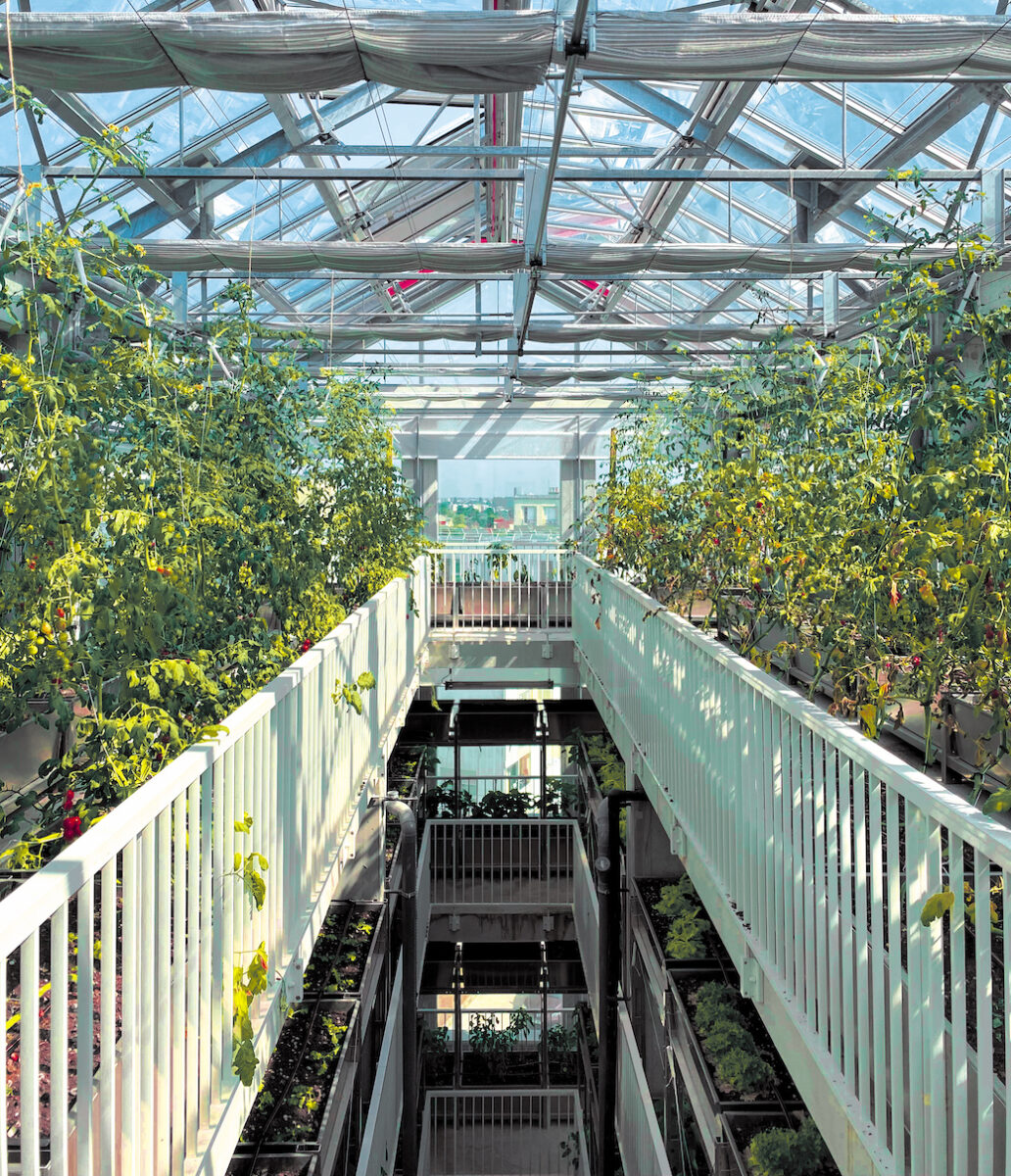 Photography by Sandrine Marc and Guillaume Maucuit Lecomte
Get a curated collection of architecture and design news like this in your inbox by signing up to our ICON Weekly newsletter
---