The Japanese, Pritzker Prize-winning architect has designed a museum of stacked circles in China's Shunde District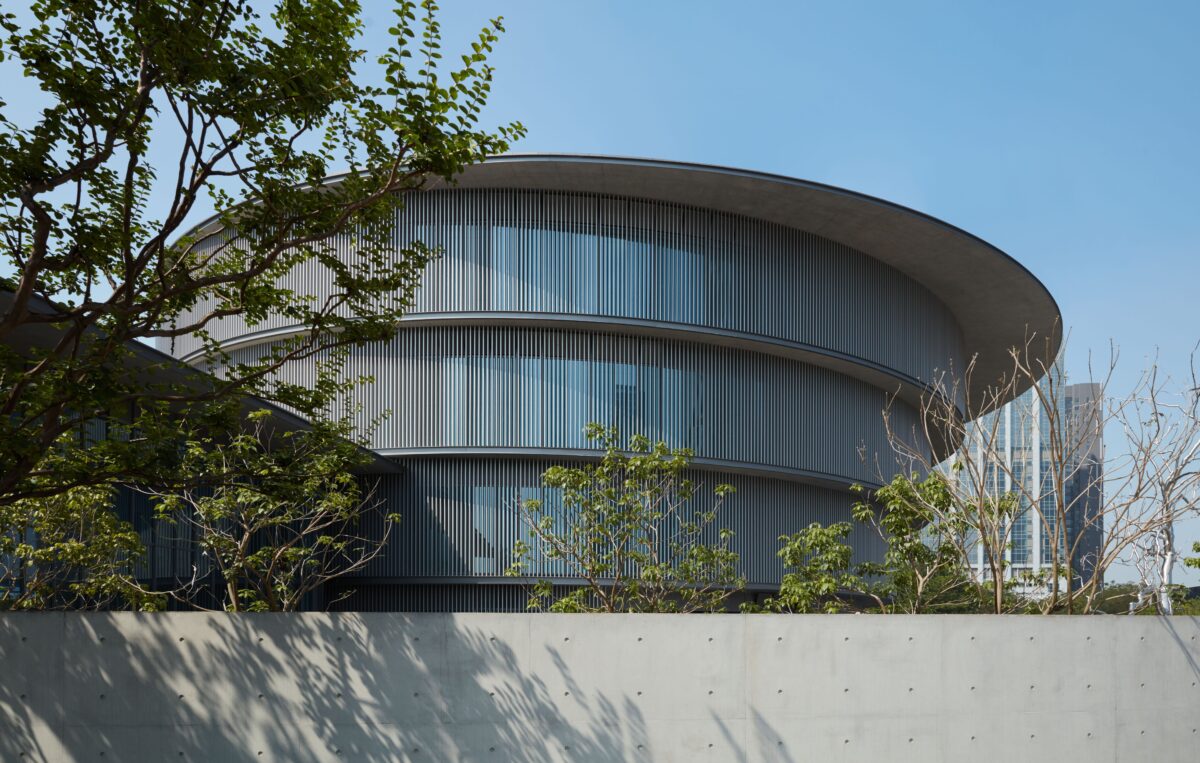 He Art Museum (HEM) is a new museum complex located in the Shunde district of Guangdong Province, China, which aims to display a mix of modern and contemporary art. It has been designed by Japanese architect Tadao Ando for an entrepreneur whose private collection forms the permanent collection of the museum.
The design of the building takes 'harmony' as its theme, with the Chinese character for He (和) – the founder's name – meaning harmonious. Ando materialised this concept through a series of stacked, overlapping circles to form the four floors of the building. The architect describes the effect of these overlapping circles – which enlarge with each ascending level – as a 'ripple-like expansion'. A crowning, flat circular plane shades the floors below from the region's tropical sunlight.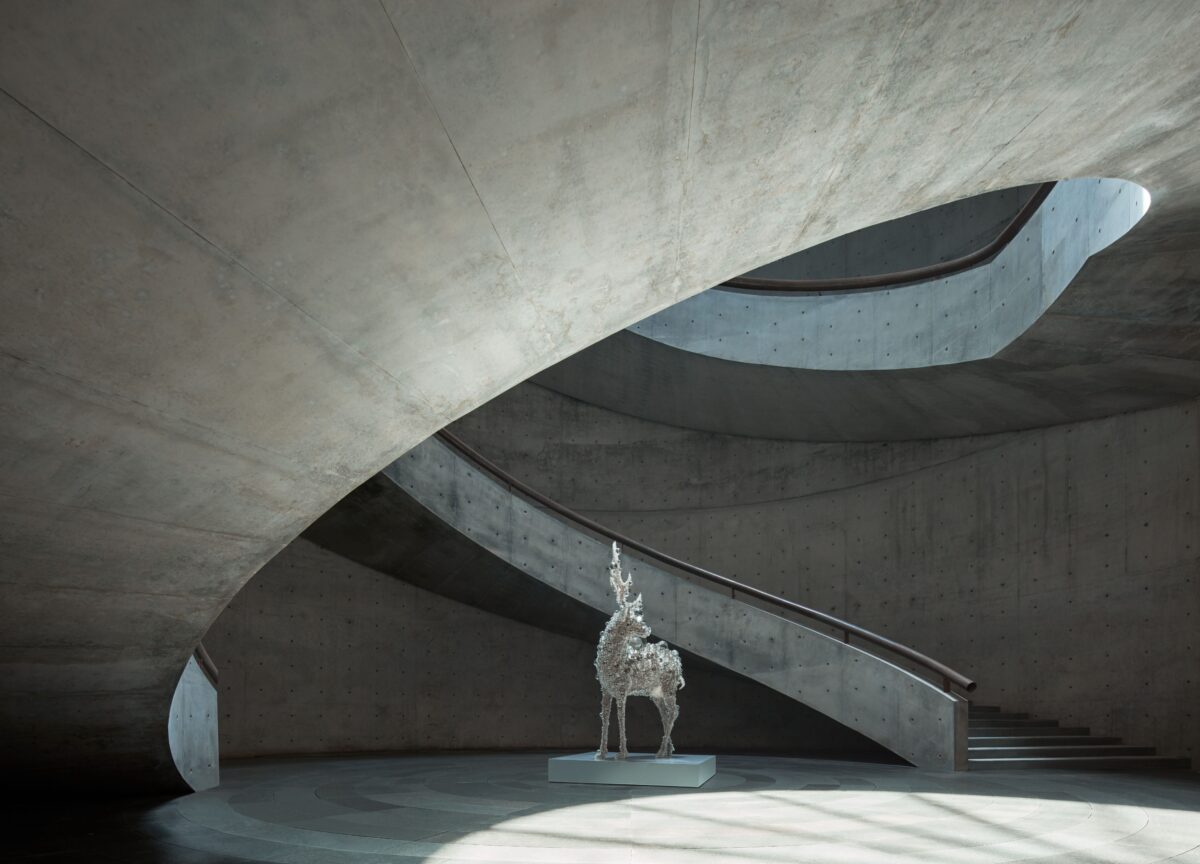 Ando extensively researched China's ancient history and local architecture to inform HEM's design. Ancient Chinese cosmology and philosophy believed the sky was round and divine; many civic and religious buildings were therefore circular to reflect the idea of a 'round sky'. This informed the circular approach and motif which defines HEM's architecture.
A central, full-height, skylit atrium connects the four floors of the building with a sweeping, double-helix staircase. Each floor is designed flexibly to host exhibition and education programmes, as well as temporary installations. Materiality of the project focuses on the Pritzker Prize-winning architect's typical choice of raw concrete, complemented by a glazed façade shielded by slim vertical slats.
The museum opened to the public on 1 October, after a delay caused by the pandemic. The aim is for the project to promote the local region as well as form a cultural hub. Shao Shu, director of HEM says: 'We are proud to be rooted in our community and stay connected to the Greater Bay Area.
'Our visitors will discover world-class artworks and our Cantonese heritage through themed exhibitions and permanent exhibitions. Meanwhile, we will introduce HEM2, a programme that is committed to creating various public events to engage with the local residents.'
All photography courtesy of HEM
---