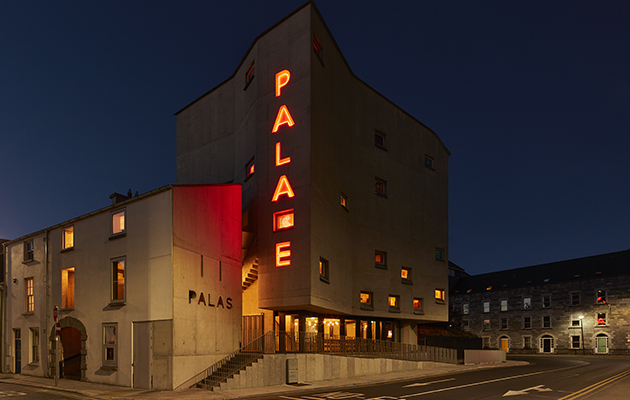 The Pálas in Galway is accessed through a Georgian merchant's house at street level, and rises to single hollow volume in cast concrete
Since the 1920s when cinemas became widespread they have followed a very distinct typology. They're all sticky carpet and confectionary counters, or else they are faceless multiplex complexes with all the charm of converted cargo warehouse. They are seldom former Georgian merchant houses and even more seldom are they examples of creative construction.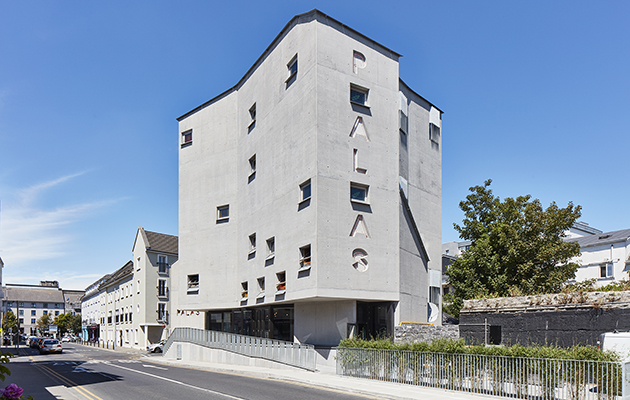 But the Palás in Galway, Ireland, is just that. Conceived over 14 years ago as a much-needed hub for independent cinema in the town by two local filmmakers, has just opened its doors.
Inspired by cinemas of the early 20th century, Pálás features elaborate red-velvet curtains, theatrical lighting and plush seating from 70-year-old French manufacturer Quinette Gallay. Angular poured-concrete staircases criss-cross through the seven-storey building, leaving stepped silhouettes in the negative space underneath.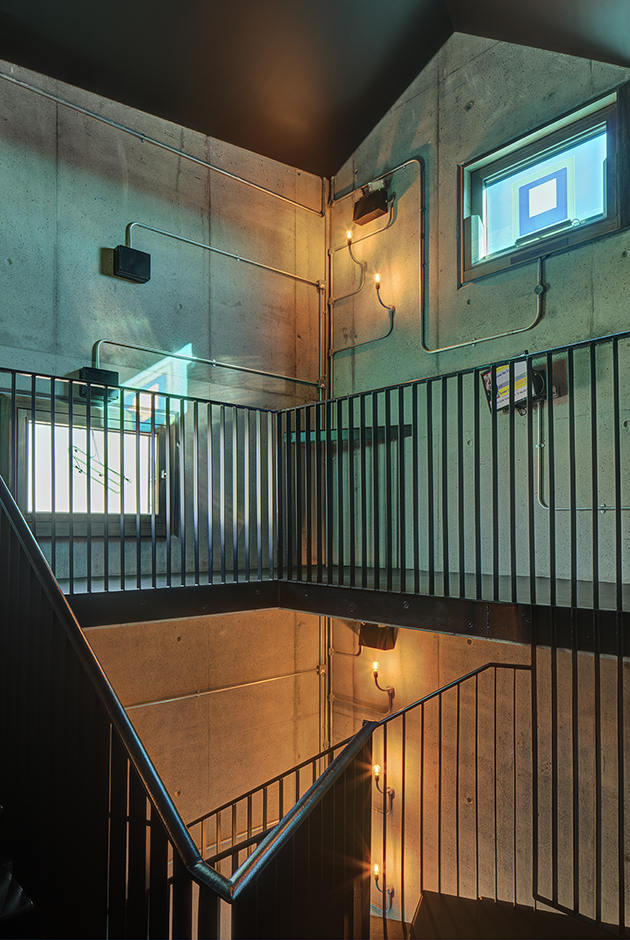 But the real star here is the poured concrete volume that makes up the bulk of the exterior. 'We were looking at repositioning it before modernism,' explains architect Tom De Paor, who led the project. 'There was a trying to unpick or rethink. '
The original plot was quite small, comprising only of the old Georgian merchant's house and its garden, 'we essentially cut it in half and kept the facade. Structurally, it's quite sophisticated, in that it's all transfer slabs, no wall goes up through the thing. So, the entire building had to be passed in concrete, and it's one pour, really. It's poured concrete nine stories high, which is pretty rare.'
The result is a rough exterior, uneven but striking form. 'we shock-blasted it the whole thing, and we were strategic. Some pieces of it had to be reworked, certainly, but I would generally be able to view that it's still a hand-made thing. It's not a machine, it's made in its negatives in shuttering, and then it's poured. And I quite like it when you can see that it's made like that. Concrete buildings are always imperfect.'
The decision to build in this unusual way was made simply because of the constricted dimensions of the plot, and the space needs of a traditional cinema – large, cavernous spaces, high ceilings, auditorium seating, etc – 'Structurally, it's more like a cranium,' adds de Paor. 'Every wall is discontinuous with the ones below, so it's transferring across staircases and walls to make cantilevers and so on.'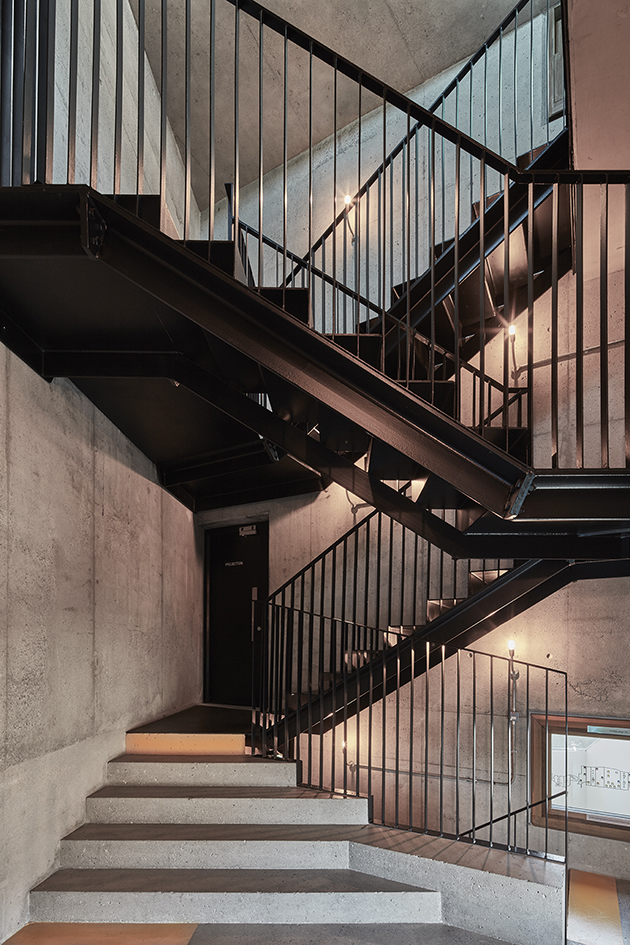 The new structure looms behind the preserved Georgian façade, with the foyer in a courtyard space between them. Three screening rooms in the contemporary building stack one atop the other, with a contemporary bar, and light filled restaurant.
De Paor designed the space "as a monument to a gregarious town that thrives on festivals," like July's Galway Film Fleadh. "I wanted to make the sort of plain, powerful building well known to this side of Ireland, and then to sweeten the pill with beautiful, decorative elements."
Those elements take the form of 24 resin-coated glass windows donated by local artist Patrick Scott, taking visual cues from the gel filters used in stage lighting. "They're like little projectors that play off the concrete and colour the rooms red, amber and purple," says dePaor. "And at night they project outwards onto the city. The windows are all the same size and then go across the two big, four-storey neon signs, which are the leading flanks into the town and back out of the town. So, the windows add another layer of complexity to it and insinuate, or suggest the interiors. But it doesn't give anything away inside. It's like a silo.'
'That was our vision,' says Andrew Lowe, a film producer and one of the men behind the Pálas, 'a grown-up experience, where you can eat before or after, take a glass of wine into your film… and no sticky floors.'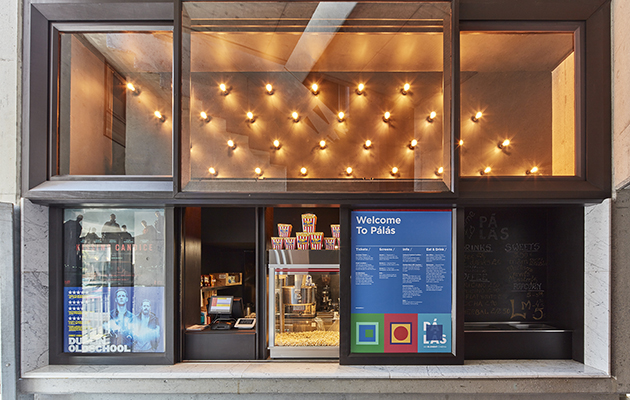 ---