Designed for the Russian Copper Company (RCC), the building cuts an angular yet warm profile in Ekaterinburg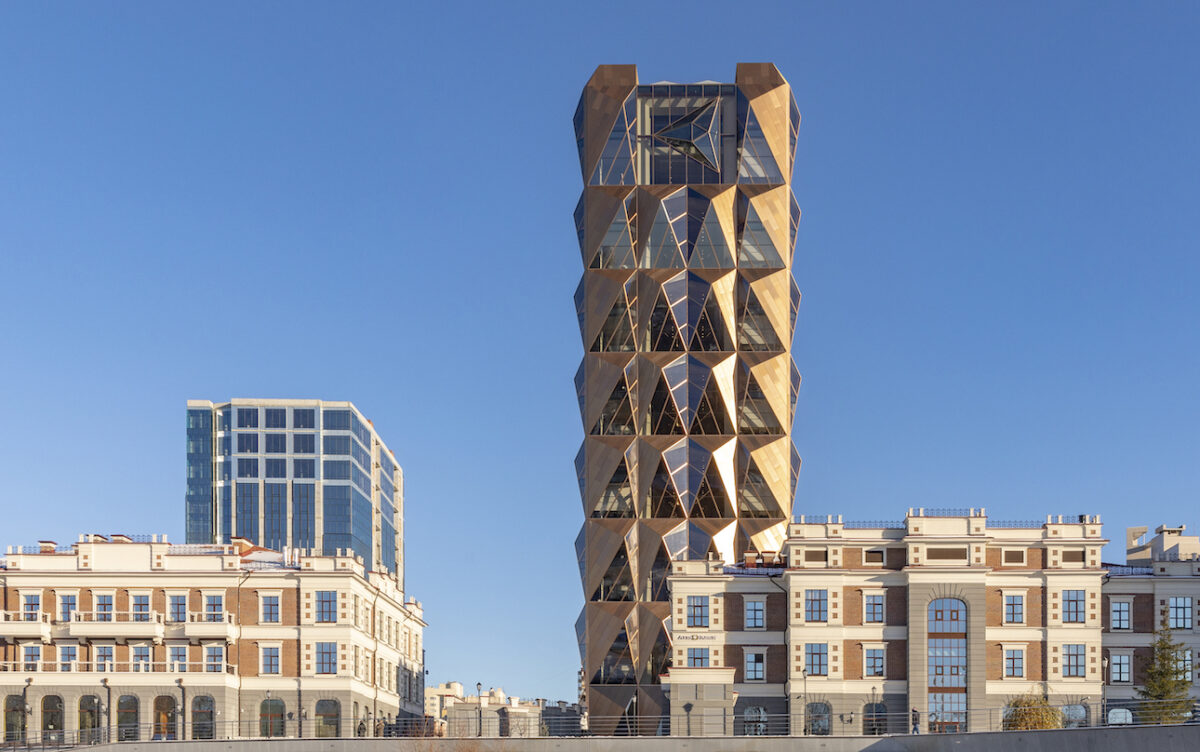 Foster + Partners has completed its first office building in Russia, a copper-hued headquarters for copper company RCC. Located in the city of Ekaterinburg, the 15-storey, 18, 450 sq m building consists of modular office units arranged to create a rhythmic facade of repeated triangulated projections.
Foster + Partners' design aimed to reimagine the conventional cellular or open-plan office into something more comfortable and flexible, with domestic-scale rooms. Based on working needs, a modular system was devised: each two-storey module comprises a pair of offices, stacked one on top of the other, and expressed externally through the double-storey cladding module. The modules are arranged in rows on either side of a central hallway, which functions as a breakout space.
The lattice-like pattern expressed by the building's exterior draws inspiration from the chemical structure of copper, and the steel cladding was treated to have a copper hue. 'Everything from the building structure to the bespoke furniture was designed specifically for the company, illustrating our commitment to craftsmanship,' says Jeremy Kim, partner at Foster + Partners.
The design targets a BREEAM Excellent rating. A careful balance between solid and glazed areas was sought to respond to the wide temperature range between seasons in Ekaterinburg – often from +30°C to -30°C. The design adapts to low-level winter sun, while mitigating the heat of direct sunlight during the summer.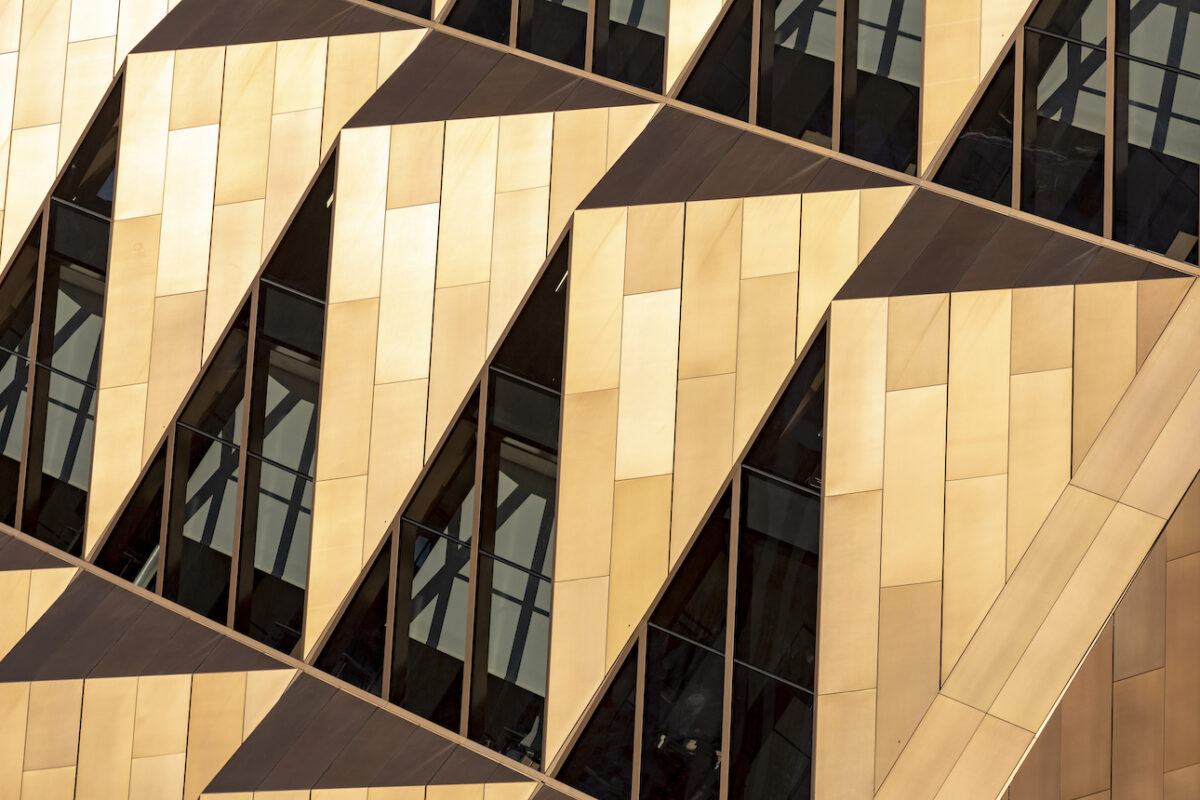 Outside, a landscaped riverbank flows into a private garden designed for staff. The landscaping echoes the internal arrangement, with a sequence of 'external rooms' that provide spaces for staff to relax and eat lunch.
Get a curated collection of architecture and design news like this in your inbox by signing up to our ICON Weekly newsletter
---