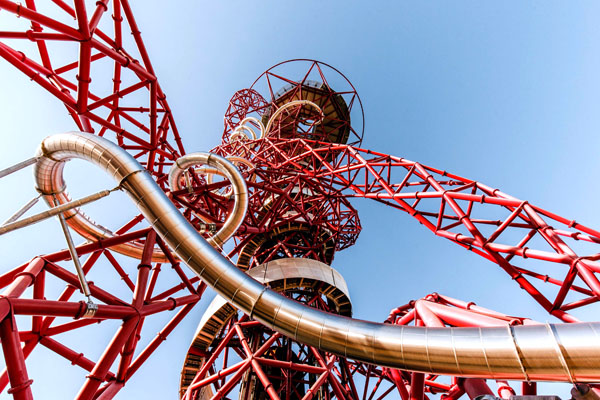 A slide was attached to the Orbit several years after its debut for the 2012 Olympics. Photo via ArcelorMittal Orbit
On 23 July 2019, Boris Johnson was selected as leader of the Conservative Party – and therefore also UK prime minister – by members of his party. As he becomes prime minister, look back at Douglas Murphy's piece from October 2017 assessing the design and architectural legacy Johnson left after his stint as mayor of London.
Why we should look on the former London mayor's built legacy and despair, by Douglas Murphy
Pretty much everyone knows the lines from Shelley's sonnet – 'My name is Ozymandias, King of Kings; Look on my Works, ye Mighty, and despair!'
They've become a shorthand, an easy way to express the inevitable passing of all worldly power and the tantalising fragments left behind. And while it's a cliché that architecture is all about immortality, the bathetic quality of the pharaoh's pronouncement is also a telling prick against that particular hubris.
Not that tyrants paid any heed, for in the two centuries since the poem was published the powerful have certainly not stopped turning themselves into monuments. But in liberal democracies, it's not supposed to be quite so blatant – we don't do statues like we used to, instead we give millions to an art gallery to have our name stencilled on the bathroom doors. In any case, our biggest and mightiest temples these days are dedicated to the gods of money, or at least debt, and that's fundamentally immortal.
But something strange happened in London in the eight years from 2008 to 2016, a throwback to romantic megalomania, when the twice democratically elected mayor Boris Johnson slipped into his own Ozymandian reverie. Something gave him edifice fever, and he spent a good portion of the little energy he expended on actually being in charge devising projects to beautify the capital with his beneficences.
In doing so, he exposed the flimsiness of the facade of robust procurement and value for money that we're supposed to believe in today, and gave a glimpse of the old-fashioned slimy underbelly of privilege and patronage that still thrives in the 21st century.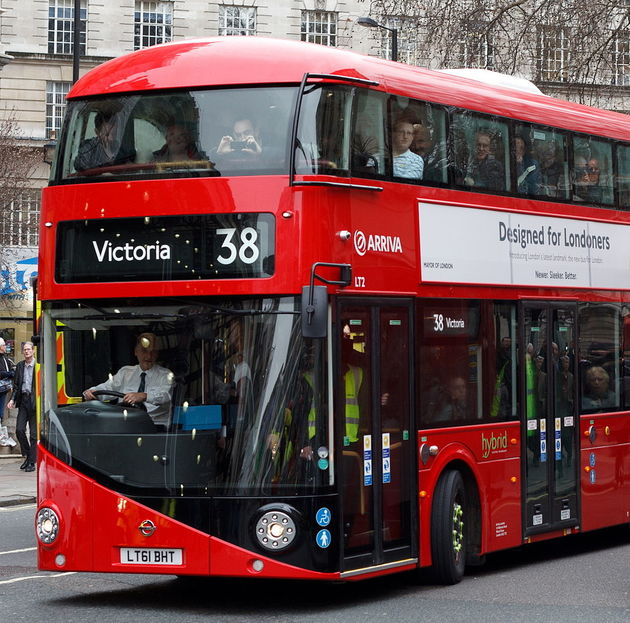 The most obvious and ridiculous of Johnson's relics are clustered around the 2012 Olympic site, in particular the vastly idiotic ArcelorMittal Orbit sculpture, a whim of Johnson's that he took to simply because the Olympic stadiums weren't exciting enough for him. Anish Kapoor and Cecil Balmond's 120m-tall viewing platform looks like a police photo-fit of Tatlin's Tower, and its dismal financial performance has led to Carsten Höller wrapping a slide around it like the serpents attacking Laocöon.
Not far away, swaying lonely in the breeze, is the Thames cable car, Johnson's bright idea for a new transport link over the river. Underneath, his overweight and overheating replacements for the old Routemaster buses have no doubt done wonders for bottled-water sales. This bus service was a work from the studio of the irrepressible Thomas Heatherwick, who has become quite the go-to-guy for spectacular urban decorations. One project of Heatherwick's that we won't be seeing is the Garden Bridge, the protracted passing of which finally ended this August. Many attempts had been made on its life since it was first announced in October 2013, but it was Margaret Hodge who finally put it out of its misery, with a pillow handed to her by new mayor Sadiq Khan. He had commissioned a report from Hodge on the value for money of this, Johnson's most prominent project, and it made for sorry reading.
The Garden Bridge was supposed to be London's best new public space, a cross between Manhattan's High Line and the London Eye, a luxurious oasis in the dead centre of the city. It was actually a private attraction paid for out of public money – which was typical of Johnson's projects – but the sheer contempt for democratic responsibility shown throughout was staggering. The story had everything: a project born from an old friendship between the mayor and a celebrity (Joanna Lumley) who used her access to push a long-held dream forward; a useless brief to build a private space ruining a public good; an extremely shady procurement process that pretended to award the job to Heatherwick's tender when he had been tied to the project from the start; the pledging of public funds to maintain an attraction whose benefits would always be private; and revolving doors between the mayor's office and the consultants who were being hooked up in the first place.
The Hodge report was the conclusion of a long process involving much campaigning and investigative journalism, to bring to the surface just how dodgy the Garden Bridge had been. One of the most prominent factors seems to have been a mixture of Johnson's heavy pressure and his near-total absence: throughout City Hall the rules were bent, broken and ignored, all in service of a loose idea of what it was that Johnson wanted to happen.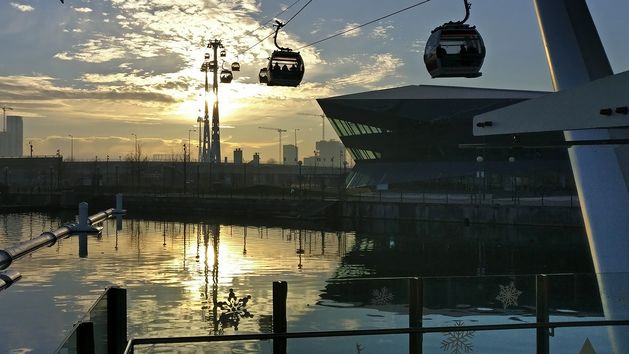 The cable car, finished in 2012, is named the Emirates Air Line after a sponsorship deal. Photo by Clive Wilson
This 'hands off,' approach went deeper than just delegating the hard work. For example, Johnson made promises in his first campaign to build 50,000 affordable homes by 2011, which would be understood as some kind of intention to do something about the housing crisis. But what that actually meant in practice was that Johnson saw it as his primary job to grease the wheels of any and all development.
So while the crisis in London continued to accelerate, with council estates being flattened and residents dispersed, over-occupation, beds-in-sheds and other Dickensian horrors, Johnson's only serious intervention in this process was to regularly overturn planning refusals when councils tried to gain more affordable housing from developers. This gets to the heart of what Johnson saw as his mission. Most of Johnson's projects involved bringing in a big-name investor, or at least sponsor: the UAE's airline Emirates for the Thames Cable Car, steel magnate Lakshmi Mittal for the Orbit and, more significantly, various representatives of the Chinese Communist Party's development wing. Investment was key, and the more promises of money that Johnson could bring in, the better he thought his job was going.
But this led to some rather slimy moments, such as the developer, who happened to be the wife of a Tory lord, who was friends with a Chinese developer, who was going to build a billion-pound project by the London docks and who also happened to share an office in Beijing with an agency – set up by City Hall – that happened to be judging the bids for the very same project.
All above board, of course, but this same Tory donor helped to bring in another Chinese developer who was promised it could have a large part of Crystal Palace Park in south London to build a hotel and shopping mall, and who only walked away when it became clear that there was no way they could actually be exempted from planning permission, a rule-bend that even Johnson's staff at City Hall couldn't make happen. Johnson's response to the collapse of this project was to grumble: 'I'll accept all criticisms. What I won't accept is the criticism that we're doing the wrong thing bystimulating economic activity in areas of London that have been stalled for a very long time.'
And that's the key. Johnson seemed to understand the mayor's job first of all as a step towards being prime minister, but secondly as little more than being a broker, someone to promote London and bring in investment: a branding consultant, essentially. This testifies not only to the intense competitiveness at the level of 'global cities', where London has far more in common with New York than it does with Glasgow, but also to Johnson's poverty of imagination. While most people's lives got harder, he did just enough work to not have things fall apart. He elbowed to the front when there was glory to be had, and scarpered whenever things got tricky.
And, after himself, he looked out mostly for his own constituency: the ultra-rich (whom he enjoyed comparing to an oppressed minority), the financial sector, the homeowners and the estate agents. When a group of inebriated Foxtons staff waded fists first into a demonstration outside Johnson's home in July 2016, just weeks after he had played his starring role in the Brexit vote, it was a farcical picture of what's actually at stake here.
Johnson's follies told us – before the Trump fiasco had begun to unfold – that even in today's world, where the rule of law and contract is supposed to reign supreme, where politicians are supposed
to be democratically accountable, it's still possible for a walking sense of entitlement to make a mockery of the systems that are in place to maintain order. Johnson's built (and unbuilt) legacy is just the most prominent aspect of this, visual reminders of the contempt the elite have for the rest of us. Shelley's inscription in the desert invited 'despair' – but in this case it's not from the mighty, but the rest of us.
Read Douglas Murphy's book, Nincompoopolis: The Follies of Boris Johnson, for more. Available from Repeater Books
---