The Ilulissat Icefjord Centre sits lightly in the landscape, inviting visitors to contemplate the consequences of climate change on the Arctic region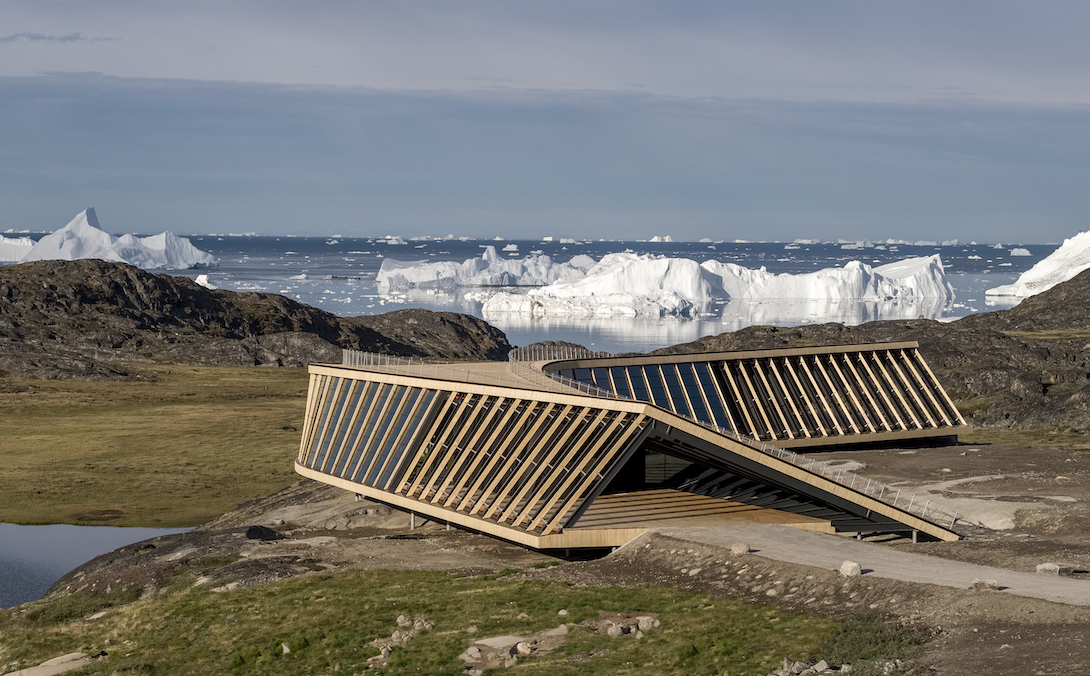 On the west coast of Greenland, 250km north of the Arctic Circle, Danish architect Dorte Mandrup has designed the Ilulissat Icefjord Centre. The building, which sits on the edge of the UNESCO-protected Greenland wilderness overlooking the Kangia Icefjord, is designed as a vantage point from which to observe and experience the surrounding landscape and understand the dramatic consequences of climate change in the region.
The aerodynamic, low-lying, curved structure sits lightly in the landscape to avoid negative impact. 'The Icefjord Centre offers a refuge in the dramatic landscape and aims to become a natural gathering point from which you can experience the infinite, non-human scale of the Arctic wilderness, the transition between darkness and light, the midnight sun, and the Northern lights dancing across the sky,' says Mandrup.
Designed as a year-round visitor centre and meeting place for local residents, companies, politicians, climate researchers and tourists, the centre will house exhibitions, a film theatre, a cafe and shop as well as research and educational facilities. It tells the story of ice, of humankind and evolution on both a local and global scale.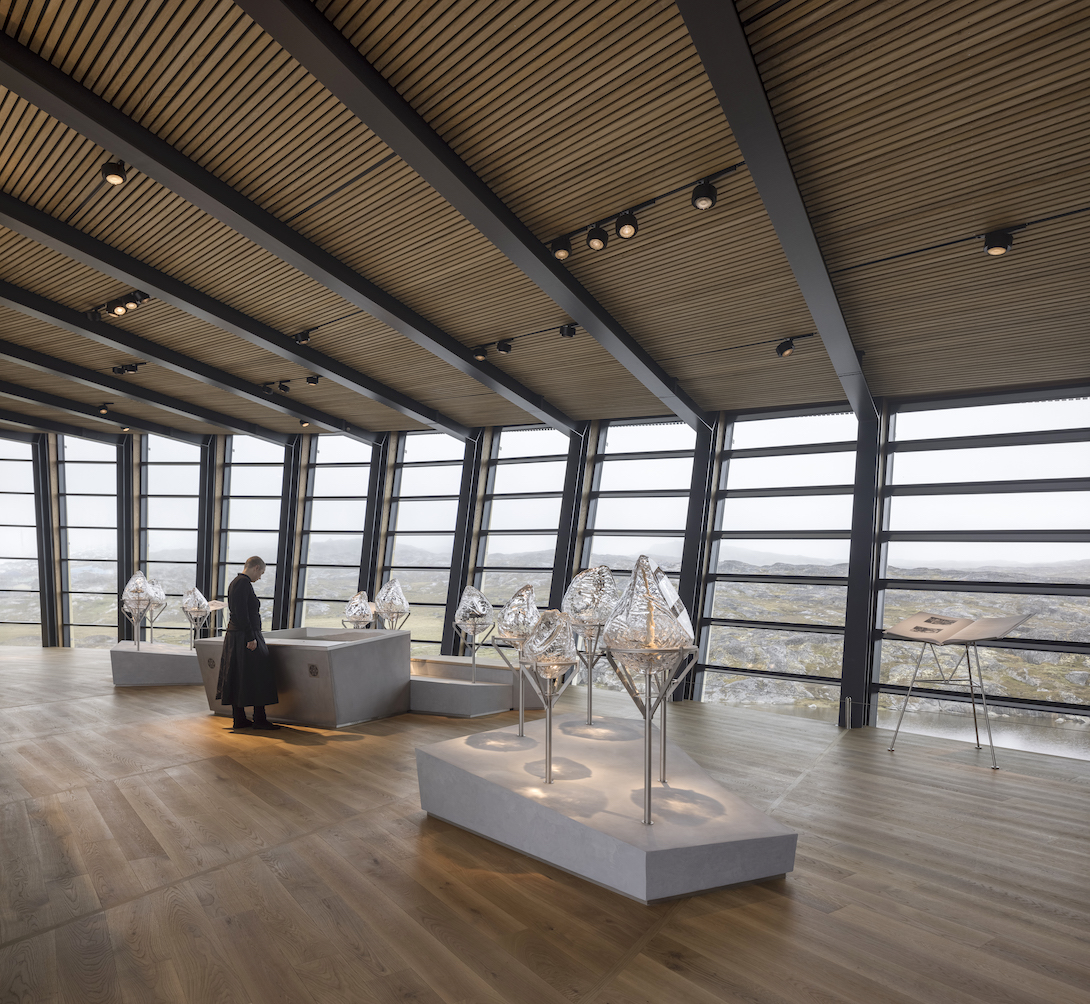 Visitors can experience the journey of ice from the birth of the ice crystal in Greenland's cold cloud layer, to when it becomes part of the inland ice and finally moves towards the glacier and breaks off in icebergs – as well as how different Inuit cultures lived under these harsh conditions and how climate change manifests itself in the Arctic.
The exhibition, designed by JAC Studios, consists of a series of archeological objects and films exhibited in ice prisms of glass that visitors can move between. The ice prisms are created from ice blocks collected in the Kangia Icefjord, 3D scanned, and mouth-blown in glass.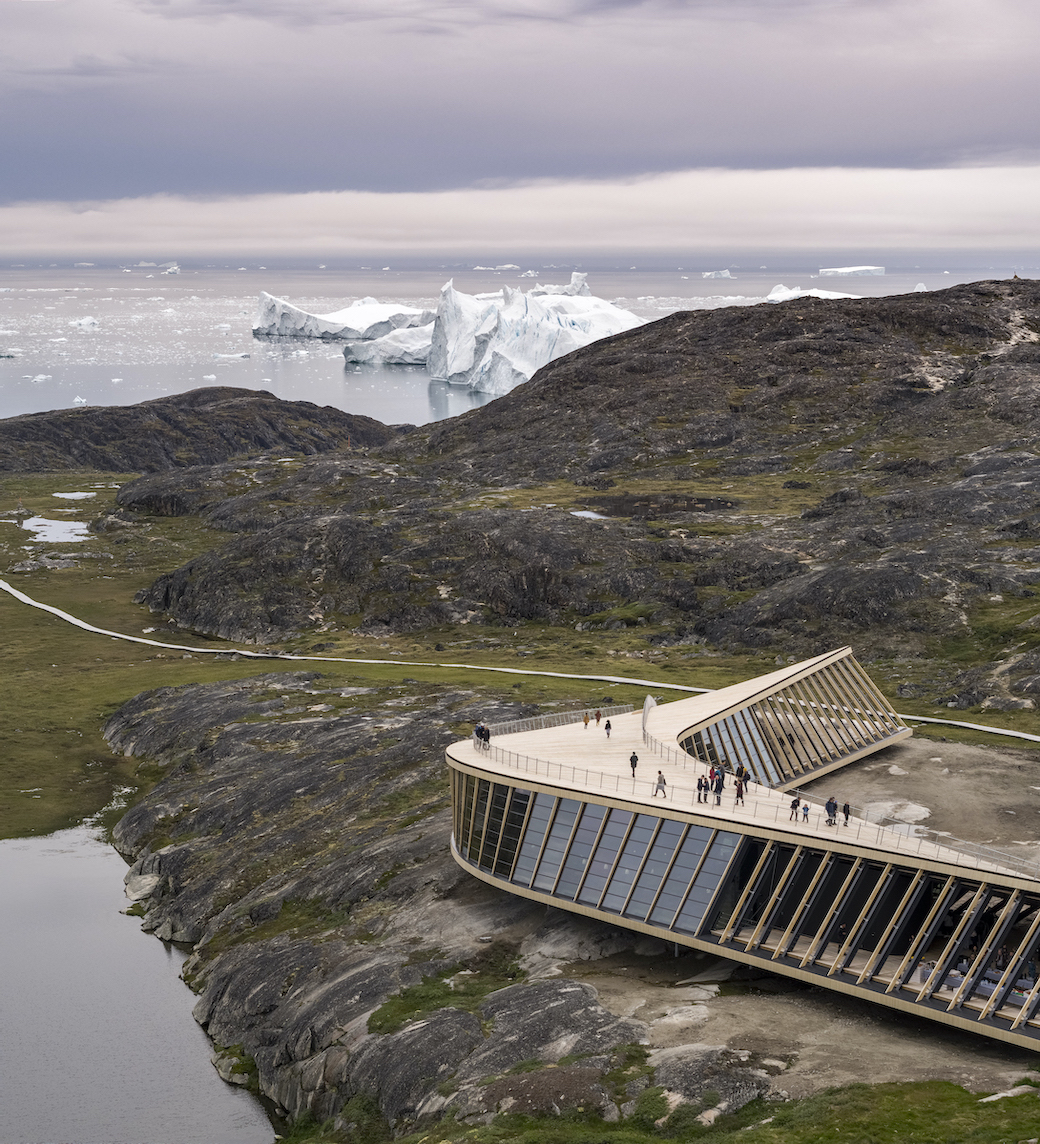 The roof of the building provides a natural extension of the area's hiking routes, and is created as a public space. At each end of the building there are also covered spaces, creating shelter, and gathering places.
Photography by Adam Mørk
Get a curated collection of architecture and design news like this in your inbox by signing up to our ICON Weekly newsletter
---