The first phase of Harrow Arts Centre's redevelopment sees underused historic outbuildings become a dance school, events space and artists' studios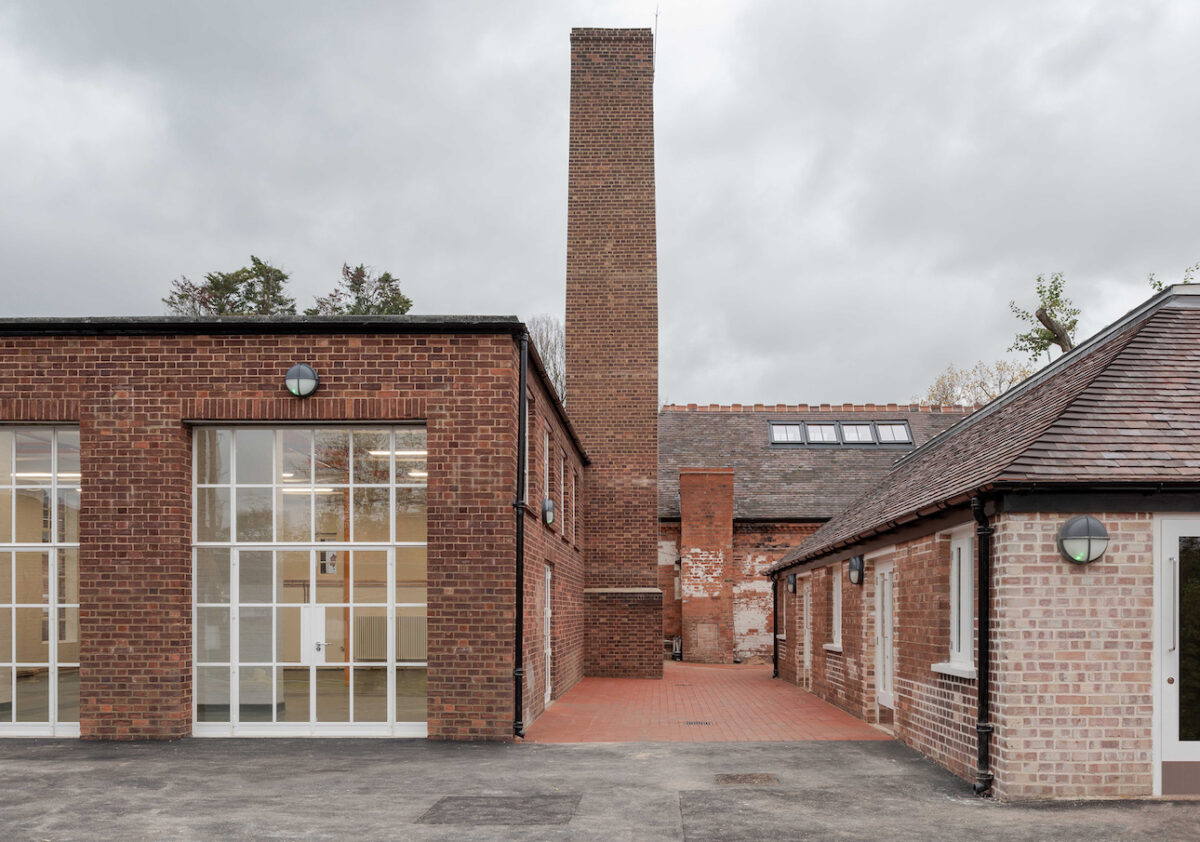 Architecture and research practice DK-CM has completed the first stage of a wider project to transform the Harrow Arts Centre in northwest London. Three outlying listed buildings across the centre campus – which had previously been used for laundry and storage functions – have been sensitively refurbished to become new locations for a dance school, events space and artists' studios.
The work is part of a six-year masterplan developed by DK-CM to support the arts centre to grow and become both environmentally and economically sustainable. The design team carried out an extensive study of the history of the campus, which was originally The Royal Commercial Travellers School. The masterplan retains and upgrades existing buildings, improves public realm, and adds four new buildings across the site as part of latter phases.
The Laundry House building, which has been transformed into studios for a local dance academy, was previously in a poor condition. DK-CM's adaptation work revealed historic and hitherto concealed features, such as a timber roof structure, which is now on show and painted yellow.
The practice has organised the space – into a main studio, changing rooms and classroom – with the use of translucent polycarbonate partitions on timber frames that reflect the timber roof structure. The lightweight, demountable partitions, along with movable ballet bars,  allow for flexible use of the space.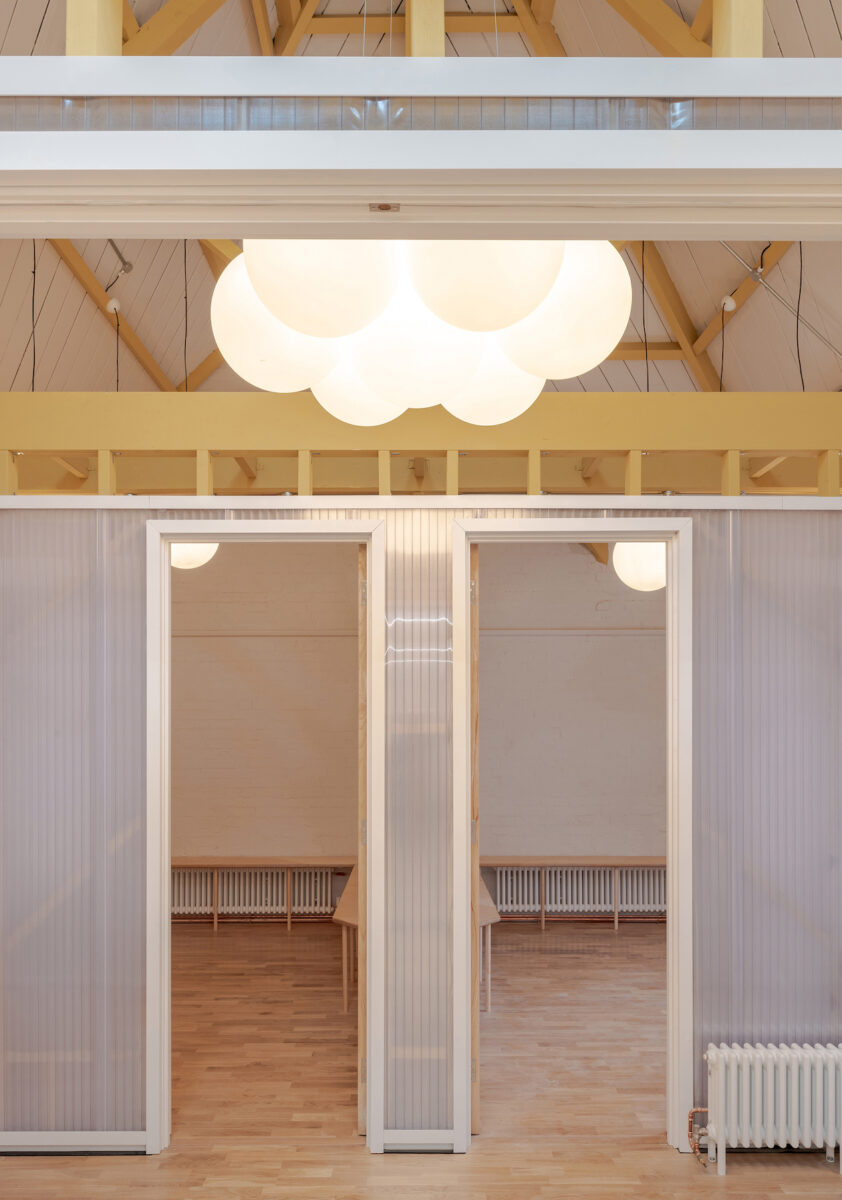 An adjacent building, known as the Boiler House but which had been redundant for many years and used only for storage, was restored in order to function as an events space. Meanwhile, a set of workshops was converted into separate artist studios that can easily be rented to bring in a consistent revenue for the centre as well as provide much-needed workspace for local artists.
'The work undertaken for Harrow Arts Centre reveals that a proper retrofit goes beyond object design to consider a long-term strategy for use,' says Cristina Monteiro, co-founder of DK-CM. 'The masterplan creates a framework and is not rigidly fixed. It must respond to the changing needs of the organisation. It also shows that more can be delivered through considered refurbishment than via a new-build development.'
Photography by Neil Perry
---