The show by DAAR (Decolonize Architecture Art Research) in London proposes a Palestinian refugee camp as a UNESCO World Heritage Site
Stateless Heritage, held at The Mosaic Rooms in London, is the first UK solo presentation of art and architecture collective DAAR (Decolonize Architecture Art Research), led by Sandi Hilal and Alessandro Petti. The exhibition sets out to challenge the mainstream narratives of refugee experience and humanitarian crises. 
Stateless Heritage presents DAAR's proposal to nominate a refugee camp in Palestine – Dheisheh, near Bethlehem – as a UNESCO World Heritage Site. By misusing and redirecting UNESCO World Heritage guidelines and criteria, DAAR asks how architecture can be mobilised as an agent for political transformation. 
DAAR's nomination to register the camp as a World Heritage Site (which premiered at this year's Venice Architecture Biennale) is intended as a provocation, to expose how the definition of heritage is not universal, but subject to political forces.  Hilal and Petti instead reorient the notion of heritage towards forms of collective memory.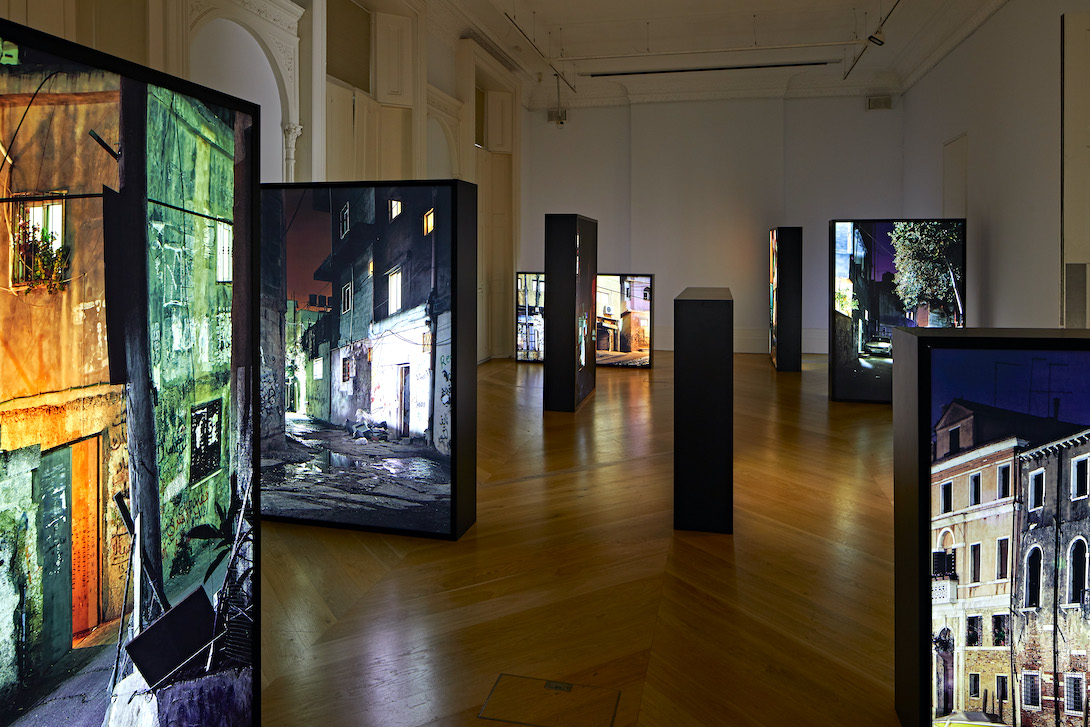 In the exhibition, an installation of large light box photographs evokes the geography of Dheisheh refugee camp, giving visitors an insight into its urban and social fabric. The photographs are taken by Luca Capuano, who had previously documented Italy's World Heritage Sites for UNESCO. DAAR tasked Capuano with documenting Dheisheh as a living monument of 'permanent temporariness'. 
Elsewhere in the exhibition, a series of photo books documents the 44 villages of origin of Dheisheh's residents; these are placed on plinths of varying heights, forming a kind of landscape. The exhibition ends in a social gathering space, where people can socialise, read, relax and organise.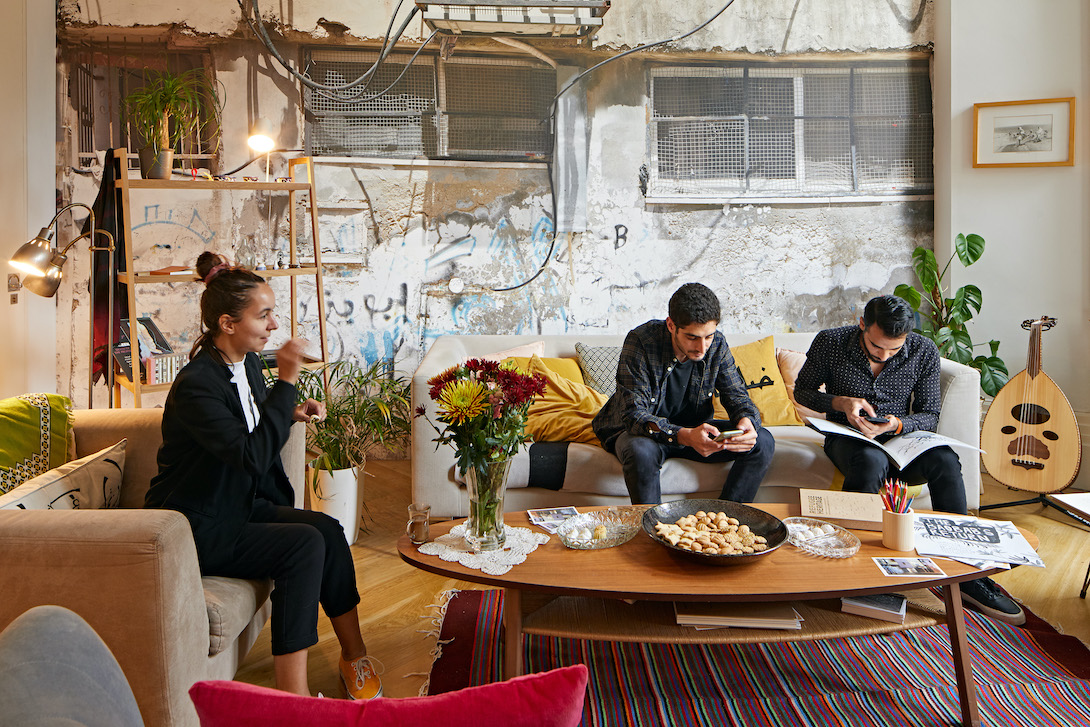 Stateless Heritage raises issues of migrant justice at a time when the right to claim asylum is under renewed threat in the UK and internationally. As part of the exhibition, Migrants in Culture is running workshops to design a campaign against the UK's proposed New Plan for Immigration.
Stateless Heritage is at The Mosaic Rooms, London until 30 January 2022
Top photograph by Luca Capuano. Other photography by Andy Stagg courtesy of The Mosaic Rooms
---