Veil House by Erik L'Heureux. Copyright Kevin Scott
Major designers and wealthy backers are envisioning techno-futurist visions for how humans will survive climate change, writes

Matthew Ponsford

. But architects working at the extremes say there's a smarter way
A year that started with snow on the sand dunes of the Sahara draws to a close with the deadliest wildfires California's history. In once mild cities like London, February's freezing Beast from the East was chased away by the hottest, driest summer on record. Nearer the equator, repeated extreme weather events – floods, drought, and searing heat – have become worryingly frequent, from south India's worst monsoon in a century to Japan's suffocating heatwave, and the 180-mph winds that flattened the Northern Mariana Islands of the western Pacific in late October.
By the middle of the century, between 150 and 300 million people will be driven from their homes by climate change and extreme weather, according to UN figures – while countless more will be left with homes and cities rendered unrecognisable by dramatic environmental shifts. Yet, in this new reality, solutions for how we will live have been scattered, and sometimes outlandish.
In the US, the Seasteading Institute, a non-profit organisation, has proposed one route forward: to build homes on the sea.'I think there's a perception that this is something for the rich, but that wasn't my perception at all,' says Simon Nummy, one of seasteading's designers. Nummy, a Dubai-based architect, won top prize in a 2015 contest by proposing a modular project of interlocking cylindrical platforms. He sees seasteads not just as potential hideaways for the reclusive elites but floating islands that could one day house climate refugees, such as the tens of millions of Bangladeshis whose land will be consumed by rising sea by the end of the century.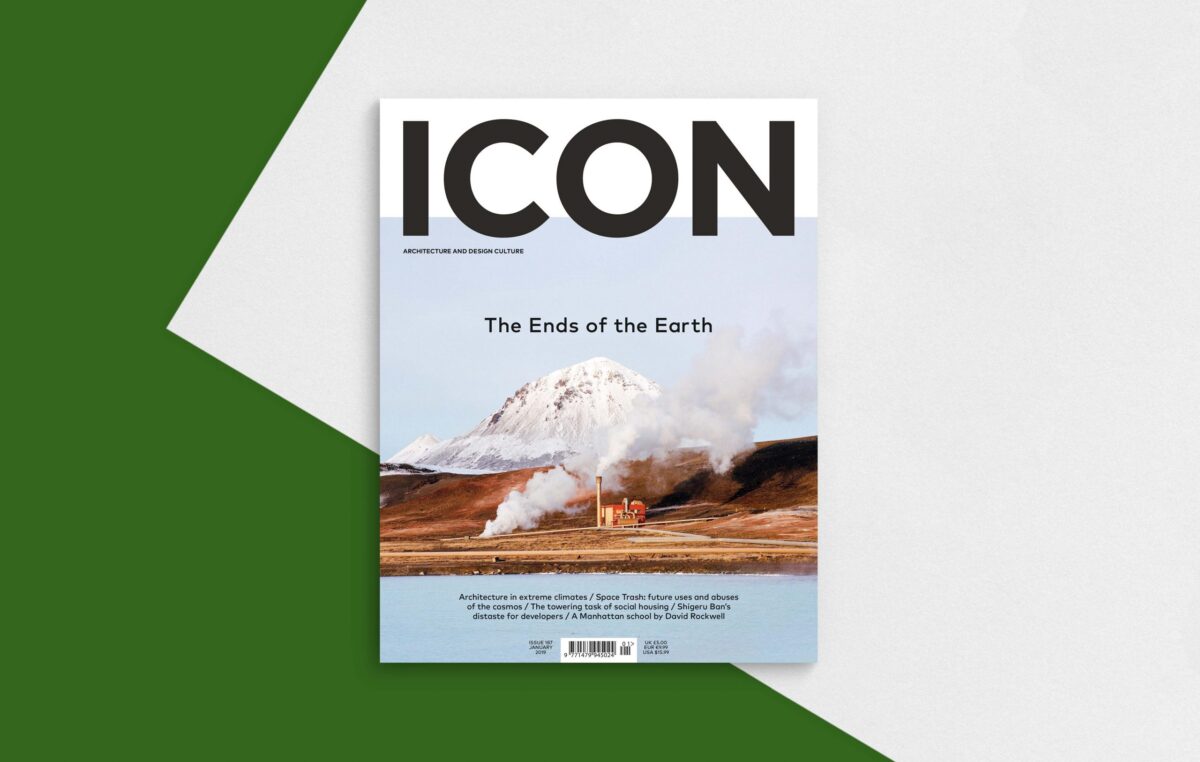 This article featured in ICON 187, January 2019
Since the institute was founded in 2008 by Peter Thiel, the billionaire PayPal founder and Trump campaign backer, and Patri Friedman, grandson of Reaganite economist Milton Friedman, its for-profit partner Blue Frontiers has taken over plans to build the first major seastead: an island village in French Polynesia. But Nummy, who works for Blue Frontiers, explains that the ultimate ambition has always been to build on international waters where, liberated from governments and regulation, seasteaders can develop new industries, including data centres cooled by seawater, offshore banking ('literally'), and the light industry of the future. 'Once you're getting into more regulator-friendly environments, I think that opens up a lot of change,' he says.
The fascination among would-be explorers with unclaimed atolls and the lawless expanses of international waters has been a rich vein for fictional dystopias and historical farce. Take Minerva, the micro-nation founded in 1972 by real estate mogul Michael Oliver, which lasted months before a bloodless invasion led by the nearby King of Tonga, who left the utopia to be slowly reclaimed by the sea.
The manmade island is just one dream of a terra nullius exploitable by techno-futurist gambits. Such high-tech projects seem to occupy an outsize share of media coverage on how we might live in the climate-ravaged Anthropocene – even as the UN reports that terrestrial concerns, such as desertification and frequent megastorms, already drive 25 million mostly poor people from their homes each year.
Urban Rigger floating home by Bjarke Ingels Group. Photo by David Rasmussen/BIG
In addition to the seas, the fantasy of the original Wild West – of conquering savage terrain in the baked desert and the icy outcrops – has not died, instead absorbing Californian Ideology and giving birth to the rough-hewn, machisto modernist outposts that sparkle on social media and coffee-table books.
What unites each of today's projects is their claims to be not merely glitzy bunkers, but research and development labs for ideas that could one day benefit all of mankind. As we face down the existential threats of climate change and extreme weather, these high-tech, high-cost developments might provide smart tools such as data-driven climate regulation systems. Even the Seasteading Institute, whose libertarian founders ideologically reject welfare, encourages its followers to have faith in trickle-down tech. The movement's key text, written by the institute's president, Joe Quirk, bears the audacious title 'Seasteading: How Floating Nations Will Restore the Environment, Enrich the Poor, Cure the Sick, and Liberate Humanity from Politicians'.
Architects, including Nummy, have typically shied away from making such hyperbolic claims. But most still feel compelled to claim their work, on conceptual designs and built structures, amounts to steps towards a solution for living with climate change, which would help 'us' survive as the world turns inhospitable – rather than escape pods for the elite.
Kai-Uwe Bergmann is a partner at Bjarke Ingels Group, which is engaged in a number of climate-responsive projects, from floating container homes for students in Copenhagen to a massive flood alleviation project in Manhattan, as well as a plan for a city simulating life on Mars, to be built outside Dubai. He gives a balanced take. 'I think we need to work on all scales, on all levels of projects. That's why we do work on the affordable housing front, on student housing. Whether you're working for the one per cent or the 99 per cent, you need to consider the basic, essential usage and the kind of impacts you are going to have as your project is integrated into the city.'
For architects working closely with communities already feeling the damage of climate change, there is a greater sense of urgency and focus. They describe adapting cities now to live with a harsher climate in the long term, often developing new techniques that advance existing vernacular architectures to limit their contribution to carbon emissions – with buildings accounting for 40 per cent of the world's carbon dioxide emissions.
'When we talk of climate extremes, there's kind of an embedded crisis mentality,' says Erik L'Heureux, principal of architecture studio Pencil Office and vice dean of the School of Design and Environment at the National University of Singapore. 'When we think of architecture that responds to climate extremes, we normally think of bunker-like sensibilities.'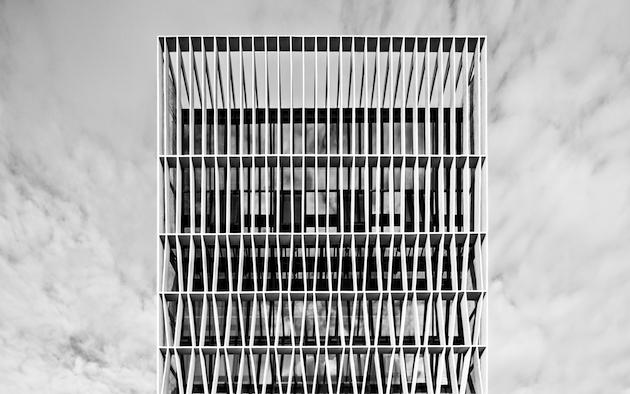 A Simple Factory Building by Erik L'Heureux. Photo courtesy of Pencil Office
L'Heureux works in tropical cities such as Jakarta, Lagos and São Paulo, carrying out research that won him Harvard University Graduate School of Design's Wheelwright Prize in 2015. He aims to shift public perception of climate change-impacted people, from peripheral individuals to communities of millions that have been building for centuries in 'hot and wet' conditions near the equator.
He says that engaging with designing homes, public spaces and civic buildings fit for the future will force architecture to reckon with some critical biases and blindspots. 'The history of contemporary or modern architecture has a deeply temperate prejudice,' says L'Heureux, whose own experience, growing up and training in New York, left him 'ill-equipped' for his 2003 move to Singapore.
Now, he says, as tropical climates spread northwards and southwards, once temperate cities like New York are in need of knowledge already built into Singapore. This includes adapting passive cooling and sunlight shading systems to function on high-rise elevations, as well as building to withstand repeated Category Five storms. But equally significant to defending against dangerous weather, knowledge of the equatorial context opens up potential positive developments, such as the urban public spaces that tropical cities have incubated in walkways smartly carved into buildings – spaces that mean L'Heureux can traverse Singapore without getting wet.
A shelter developed by MAP Architects to assess the cooling effect of flora. Courtesy AP
L'Heureux makes the case for architecture as a form of technology in itself and treats 'smart' responses with scepticism. 'I think this has the appearance of novelty to produce a new market, to sell your products in smart cities, or to claim some kind of intellectual thought leadership,' he suggests, 'when people have been living on water in coastal edges and people have been dealing with hot temperatures for thousands of years.'
David Garcia is something of a counterpart to L'Heureux, but in the deep freeze. His MAP Architects firm works mainly in the Arctic, while Garcia leads the programme on Architecture and Extreme Environments at KADK, the Royal Danish Academy of Fine Arts. Both L'Heureux and Garcia are engaged in building in extreme climates and educating architects to look outside the temperate world.
Sara Sanchez at KADK tests stretching fabric and freezing it in the Arctic, Svalbard. Courtesy KADK
'There's quite a bad tradition in architecture of being removed from the specificity of the sites and not trying to get close to the culture, environmental challenges and potentials of different locations,' says Garcia. He explains that communities in Iceland and Greenland are often left with substandard buildings that have been copy-pasted from Scandinavia or the US. Architects often make simple mistakes like building entrances that get blocked by snow drifts, which local knowledge could prevent.
L'Heureux and Garcia eschew any form of nostalgia and aim to bring students together with engineering specialists to adapt vernacular responses for high-density urbanised environments. But they say vernacular traditions can, and must, be mined for the knowledge they contain of how to respond to extreme climates without carbon-intensive heating or cooling. Practices across the world are experimenting with passive construction, including Ofis, the Slovenian practice that has produced a series of sleek alpine shelters heated like a tent by nothing more than the inhabitant's body.
Alpine Shelter Skuta / OFIS Architects + AKT II + Harvard GSD Students. Photo: Janez Martincic
Even for extremely sophisticated structures, local input is in demand. Hugh Broughton, a British architect who has developed a specialism in Antarctic research stations, won the competition for the British Antarctic Survey's Halley VI (completed in 2013) with a design that unites an innovative modular structure and an understanding of its inhabitants' needs: providing a comfortable interior in which scientists could enjoy spending more than two years at a time, as daylight shrinks to almost zero hours a day and stretches to nearly 24 hours.
He says he is now eager to set up conferences for architects to learn from indigenous communities, for whom comparable conditions have been confronted for generations.
Halley VI Research Station by Hugh Broughton Architects. Photo: Antony Dubber
Garcia's two-year course at KADK connects postgraduate students to such communities in locations with complex demands, including Mongolia's Gobi Desert (where temperatures shift from –40˚C to more than 40˚C), Chernobyl, the Amazon rainforest and Alaska, where thawing permafrost is melting buildings' traditional foundations. Garcia gives the example of Fairbanks, the biggest city in Alaska's interior. There, architects must contend with the worst air pollution in the US and temperatures often below –20˚C, plus limited resources that force Alaska to import every last nail and brick.
This grounded example of an extreme climate opens up countless questions of how architects can respond to the needs of regular people, as climate change is already biting. 'Can we build with ice and sand instead of concrete? Can we clean air using local moss that has a high purifying effect?' asks Garcia. For architects at the coalface, lived experience is driving solutions fit for tomorrow, rather than some speculative future.
---